What is arugula?
First, arugula is the perfect green for this Peppery Arugula Summer Salad. Arugula is a peppery flavored green often used in Italian cuisine and available around the world. It dates back to early Roman times when it was considered a medicinal herb and an aphrodisiac. It's coloring is a deep green and it has both pointy and round leaves with deep notches up and down the stems. It can be eaten raw in salads but also cooked in a variety of recipes.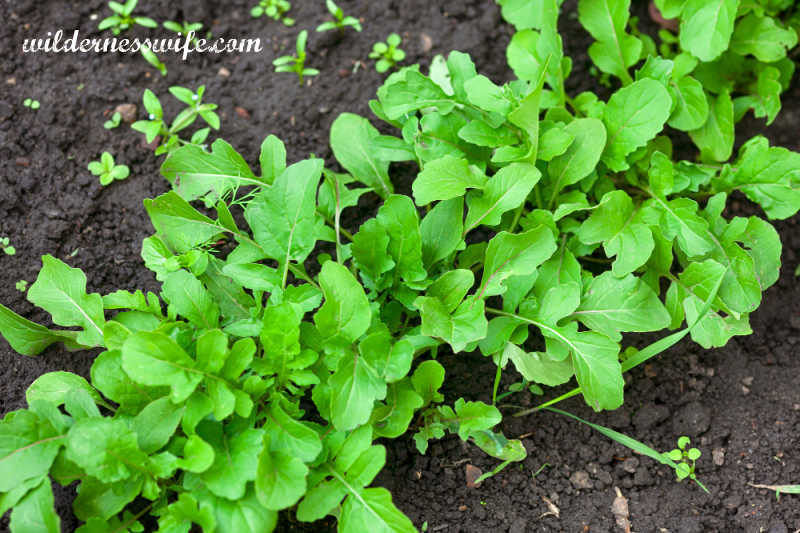 What does Arugula taste like?
Arugula has a tart, peppery flavor that is perfect for a salad. When it is cooked it has a milder taste than when eaten raw.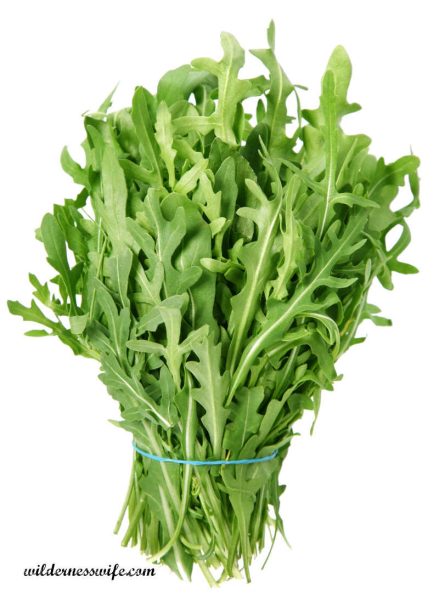 Is arugula healthy?
Arugula is very healthy. Its low in calories. Arugula contains many dietary minerals, especially magnesium, and calcium. It is also very rich in Vitamins A, C, K and folate.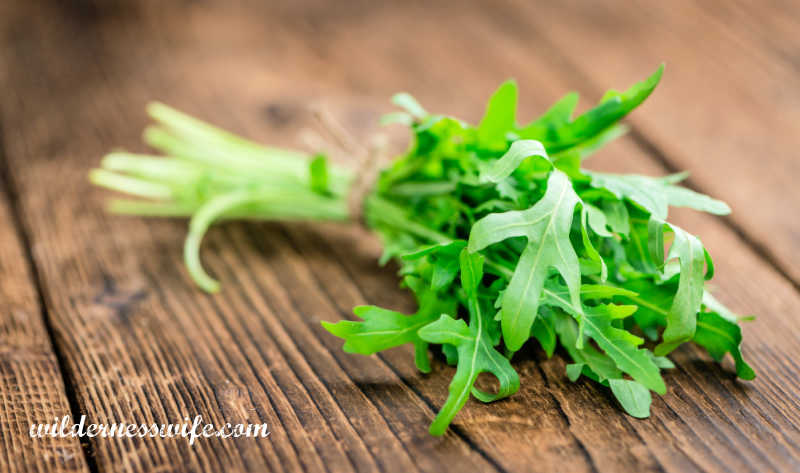 Choosing the best arugula for your summer arugula salad
When choosing arugula for a summer salad, look for bright green firm leaves that are uniform in color. Avoid any bunches or bags with brown, yellowed or wilted leaves. Larger arugula will be sold in banded bunches and smaller, younger arugula will be sold loose in plastic bags. A little dirt on the arugula is not a problem just be sure to wash it thoroughly before using.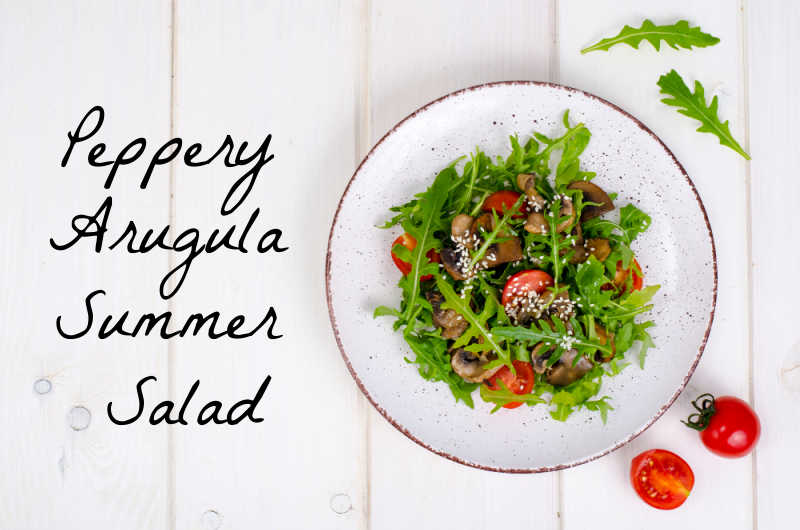 How to store arugula to keep it salad fresh
Store you arugula bunches wrapped in paper towels inside a plastic bag in your refrigerator crisper. Do not wash it until you are ready to use it. These greens will keep for up to 2 days. If you purchase the bagged arugula, it will keep for up to 5 days if unopened.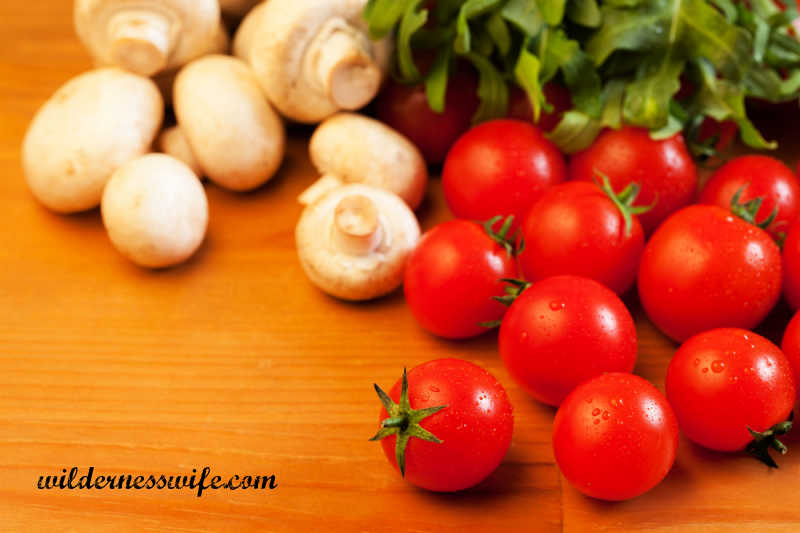 What ingredients for best Peppery Arugula Summer Salad?
The variety of ingredients that you can pair with arugula for a summer salad depends on whether you are planning a vegetable salad or a arugula fruit salad. Both are cool and refreshing on a warm summer day.
For a vegetable arugula salad try:
Radishes
Mushrooms
Tomatoes
Bell Pepper
Cucumber
Chopped chives
Sliced scallions
Carrots - sliced or julienned
Roasted beets
Roasted leeks
Walnuts
Pine nuts
Cheeses such as Feta, Blue Cheese, Sharp Cheddar. Parmesan shavings
For a fruit arugula salad try:
Blueberries
Strawberries
Cantaloupe cut in 1" chunks
Seedless watermelon cut in 1"chunks
Seedless grapes cut in half lengthwise
Dried cherries
Dried cranberries
Thin slices of apple
thin slices of fresh or canned peaches
Thin slices of fresh or canned pears
Toasted Nuts such as pistachios, walnuts, almonds
Assorted cheeses such as feta, cheddar, and Blue Cheese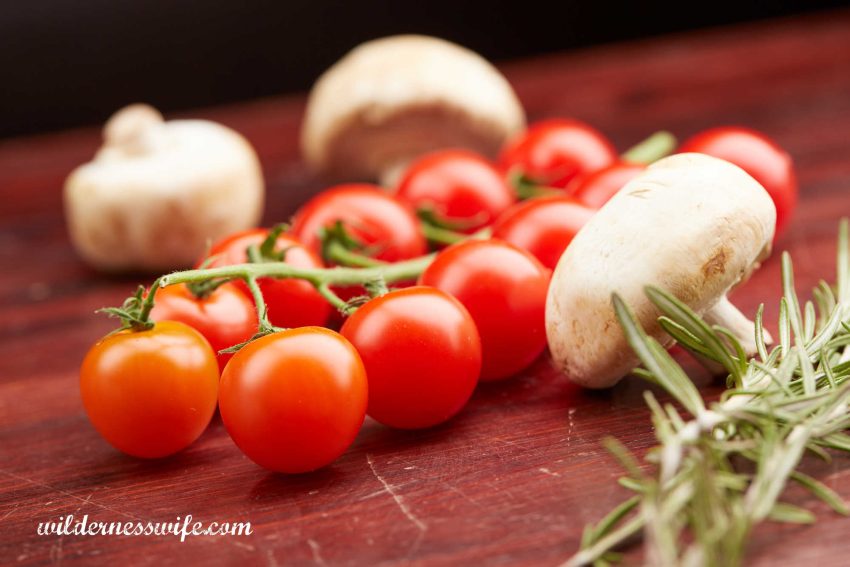 What dressings are best with a summer arugula salad?
Your choice for a salad dressing will be dependent on whether it is a arugula fruit salad or an arugula veggie salad. For a fruit salad dressing can be as simple as a balsamic vinegar/olive oil mix and for a vegetable salad such as this Peppery Arugula Summer Salad, an olive oil/apple cider vinegar is a quick and easy choice.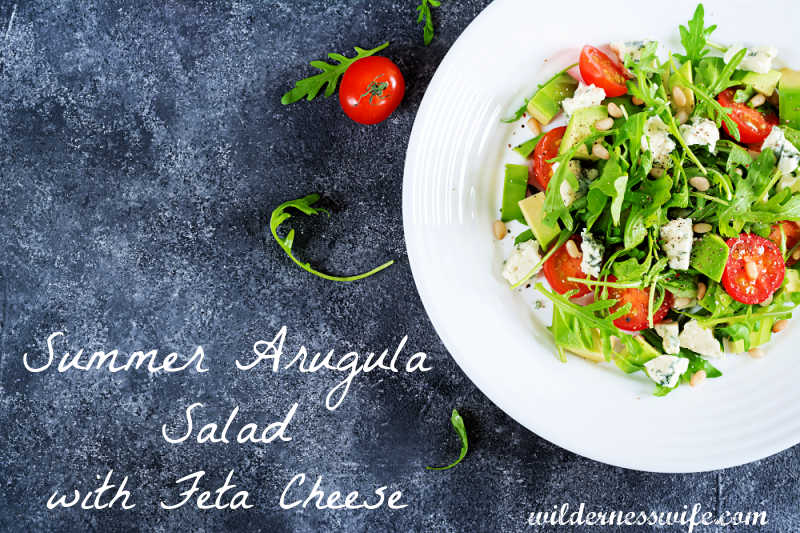 Other Wilderness Wife Salad Recipes -
Print
Peppery Arugula Summer Salad
Salads are a cool, light way to pack nutrition into the warm summer days.  When appetites are diminished by the summer heat, a refreshing salad packed with nutritious veggies and other ingredients fills the bill.
1 - 2 bunches of fresh arugula
1 cup halved grape tomatoes
1 cup sliced cucumbers
½ cup sliced baby bella mushrooms
¼ cup sliced scallions
¼ cup of julienned fresh basil leaves
½ cup of crumbled feta cheese
¼ cup of pine nuts
Instructions
In a large salad bowl, gently toss arugula, tomatoes, sliced cucumbers, sliced mushrooms, scallions and julienned basil.
Sprinkle salad with feta and pine nuts.
Serve with vinaigrette on the side.