Homemade Vinaigrette Salad Dressing
A basic vinaigrette salad dressing is the simplest of all salad dressings and the most versatile. Your choice of the 6 basic ingredients can make this dressing "your own". Choose quality ingredients for the best results. The basic proportion of oil to acid are 3 to 1.
The Six Basic Vinaigrette Ingredients
Oil - There are a variety of oils you can choose from. Extra virgin olive oil is the most popular of the oils but you can also use walnut oil, canola oil, avocado oil, hazelnut oil. sesame seed oil, or grape seed oil.
An "acid" - You can use a vinegar such as apple cider, red wine vinegar, champagne vinegar, rice vinegar, or balsamic vinegar. Or you can use citrus such as fresh squeezed lemon or lime in your vinaigrette dressing.
Mustard - Mustard adds flavor but also acts as an emulsifier to keep the dressing together after you vigorously whisk it. I prefer Dijon but you can try others if you wish.
An Allium - Minced garlic or shallots add a bit of pungency.
Herbs - Fresh herbs will give your vinaigrette a little brightness.
Sweetener - A hint of sweetness is good in your vinaigrette so add just a bit of honey, or maple syrup, or even jam.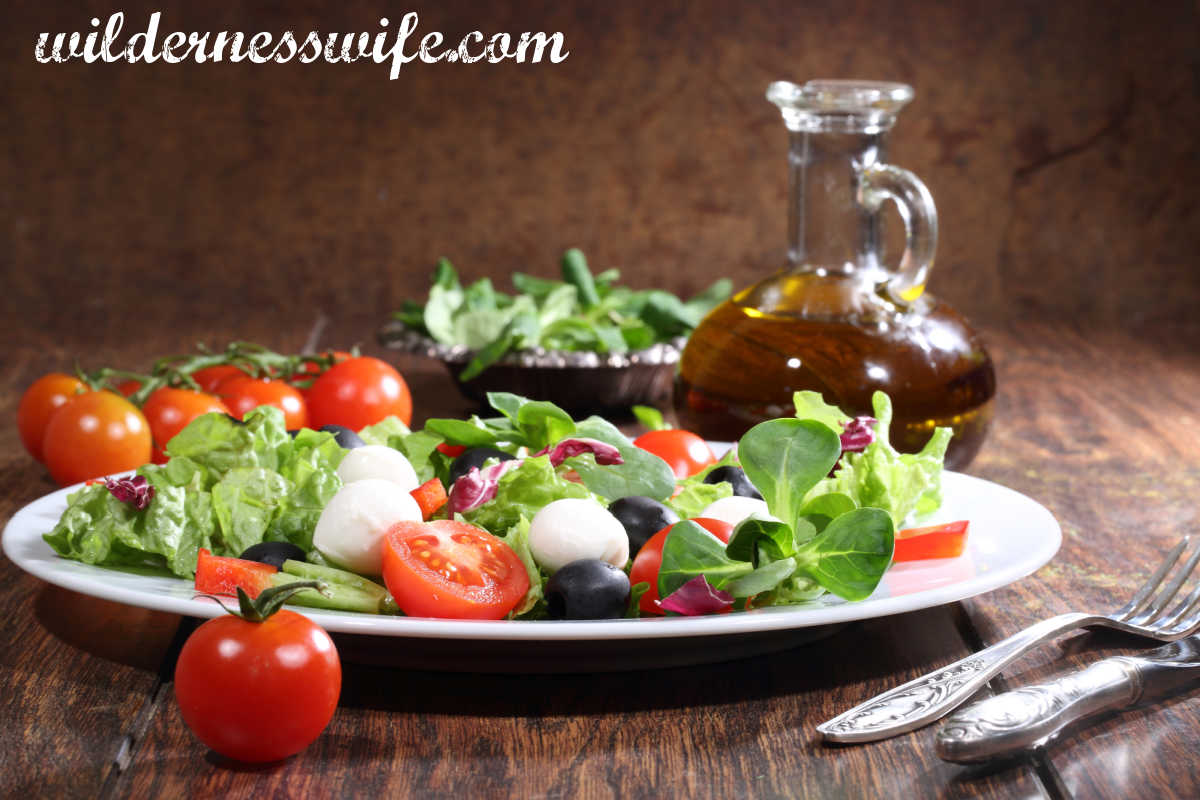 Vinaigrette Tips
If you don't have a canning jar, any jar will do as long as it has a tight fitting lid so you can shake vigorously. Or you can make it in a small bowl, combining all the ingredients while whisking briskly until the components come together.
You can spice things up by adding some crushed red pepper flakes or a dab of horseradish. Or add some minced ginger for a different variation.
Try these salads with your vinaigrette recipe.
Print
Basic Vinaigrette Salad Dressing
Easy and quick with just 6 ingredients, this basic vinaigrette recipe will make your salad perfect!
¾ to 1 cup of extra virgin olive oil
¼ cup of vinegar or citrus juice
1 tsp of Dijon mustard
½ tsp salt
¼ tsp fresh ground black pepper
1 minced garlic clove, finely minced
½ tsp of honey
Instructions
Combine all the ingredients in a canning jar.
Put the lid on tight.
Shake well until combined.