How to Make Delicious Blackberry Jam - going old school!
I found this recipe for Blackberry Jam years ago in an old Maine cookbook called "Good Maine Food". It was book published in 1949 and it has a lot of good old fashioned recipes in it. This Blackberry Jam Recipe didn't call for any pectin so I was a little nervous the first time I used it as I had become a "pectin-reliant" canner over the years. This recipe was going "old school" but it worked out fine and I have used it ever since. Only 2 ingredients so it doesn't get simpler than that. I have revamped the instructions for modern day canning equipment.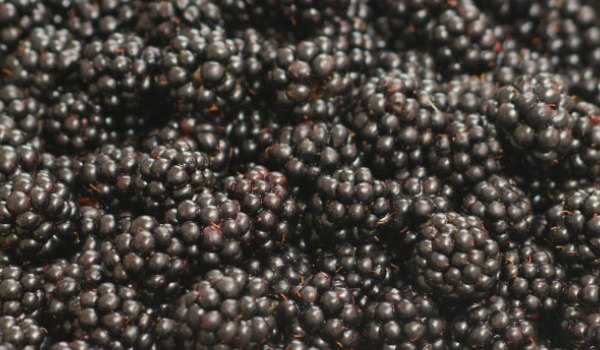 Its hard to find Blackberries here in northern Maine
Its hard to find Blackberries here in northern Maine, Although they are a hardy plant, their growing range according to The Old Farmers Almanac is Zones 4-10. Here in northern Maine we are in Zone 3 but I do have a good friend who grows them in a small patch on her farm where they are in a sheltered area. In this one spot they seem to thrive, a sort of blackberry oasis in the middle of the North Maine Woods. Each year she shares her berry harvest with me and I am so grateful.
Are blackberries good for you?
The blackberry is loaded with nutrition. Blackberries contain important nutrients including potassium, magnesium and calcium, and the vitamins A, C, E and most of the B vitamins. They are a good source of anthocyanins, which are antioxidants that give blackberries their dark purple color.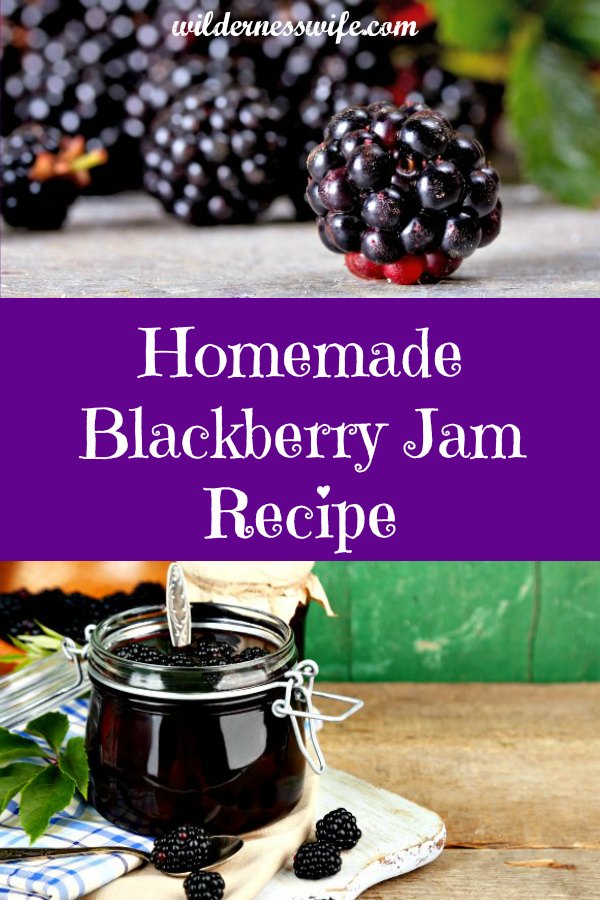 Best Easy Blackberry Jam Recipe
This blackberry jam recipe couldn't be more simple! Just two ingredients - the berries and some sugar. Most jam recipes require some pectin. Pectin is a natural fiber substance that is found in plant cell walls. It is most concentrated in the skin of fruits. It is used in jam making because it binds with sugar and fruit acid forming a gel. That makes the jam thick and spreadable rather than thin and runny. Blackberries contain more natural pectin than most fruits so no additional pectin is required to make a spreadable blackberry jam.
Wash and pick over your berries. When canning fruit, you only want to use berries that are in good condition, just ripe or even a few that are a little under-ripe. The under-ripe blackberries actually contain more pectin so it is a good thing to include some, but only a few as the ripe berries are the sweetest and the juiciest. Jam should be made in small batches of about 6 cups at a time. If made in large batches it doesn't set up or gel as well.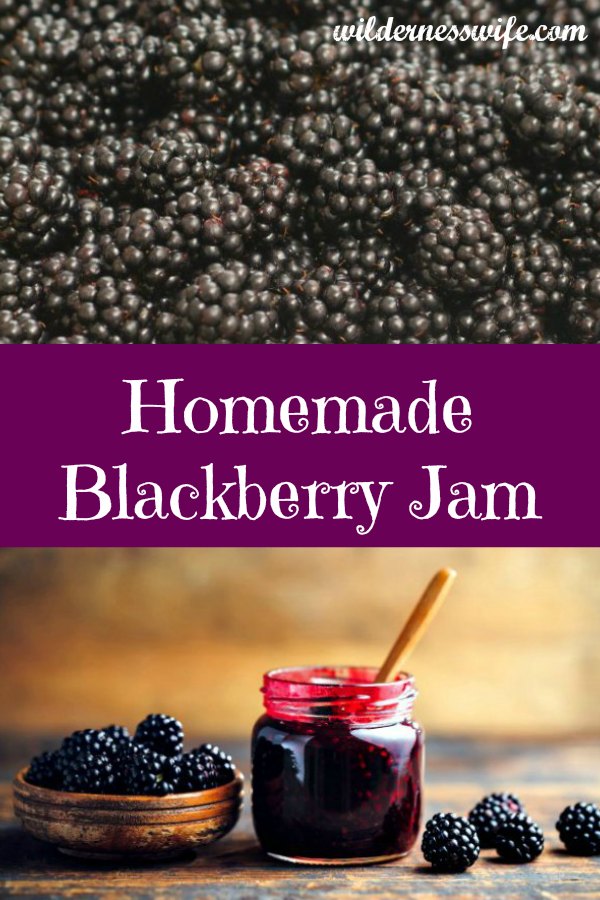 Print
Best Blackberry Jam Recipe
A New England favorite, I love this Blackberry Jam recipe from an old Maine cookbook.
Author:
Prep Time:

35 min

Cook Time:

20 min

Total Time:

55 min

Yield:

9 cups

1

x
7 cups  whole blackberries
7 cups sugar
Instructions
In a large kettle put a layer of berries, then a layer of sugar, then another layer of berries and another of sugar until you have used up all the ingredients.
Let the mixture stand for a couple of hours before you start cooking it. This allows the sugar to draw moisture out of the berries so you do not have to add any additional liquid.
Cook over medium heat stirring frequently. You should cook for about 35 minutes till the jam starts to thicken.
Pour into sterilized canning jars.  Wipe the rims clean. Put on lids and metal bands and hand tighten.
Process in a water bath canning kettle for 20 minutes.  Process time may have to be adjusted because of your altitude.
Remove jars from kettle and let cool.
After cooling check jar seals.  Any that have not sealed properly place in refrigerator and use first.
Other Wilderness Wife Canning Recipes -