What is Anadama Bread?
Anadama Bread is a traditional New England bread with its origins in coastal Massachusetts. The bread derives its unusual name from a folklore story about a fisherman and his young wife Anna. Legend has it that Anna wasn't much of a cook and served her husband the same cornmeal porridge every morning for breakfast and every night for his evening meal. One night he came home and in frustration decided to add some ingredients, i.e. flour, molasses, yeast, eggs, and put it in a pan to bake in the oven. As he worked on his culinary creation, he was heard to mutter,"Anna, damn her, Anna damn her!." And so that named the bread.
What is Anadama Bread made of and what is its flavor?
Anadama bread uses cornmeal, eggs, and molasses in addition to the usual bread ingredients of flour and yeast. This recipe from the KitchenAid Cookbook (copyright 19870 calls for all purpose flour but some variations I have seen use a combination of wheat and all purpose flour in a 1:1 proportion. This bread is a very sweet tasting bread due to sweet molasses in it. It is a denser loaf due to the molasses and cornmeal and takes a little longer to rise.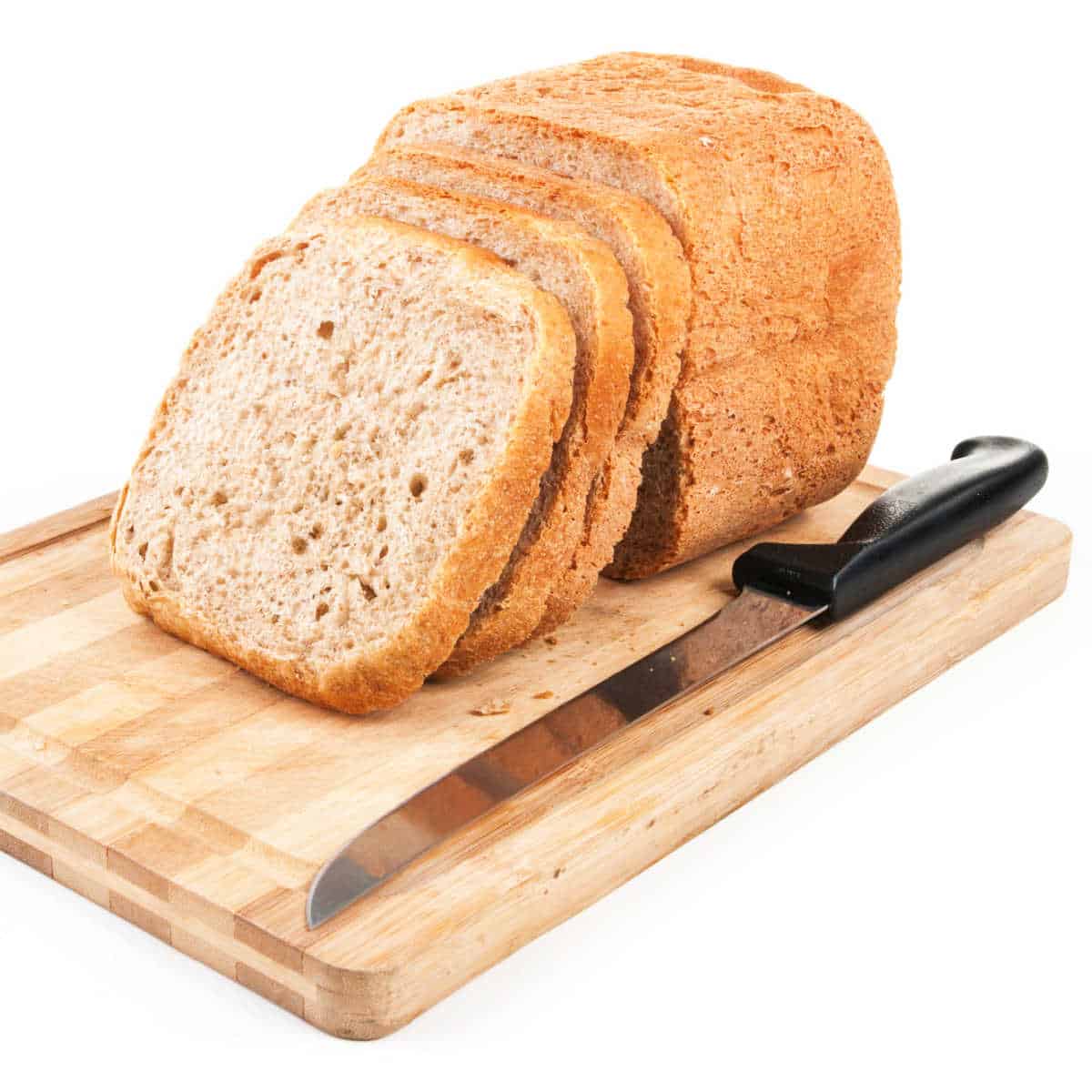 What do youn serve Anadama Bread with?
It smells delicious when warmed and tastes great fresh or toasted. Hre is a list of possible toppings for Anadama Bread:
Honey Butter
Peanut Butter or Almond Butter
Gingered Cream Cheese
Cinnamon Cream Cheese
Apple Butter
Goat Cheese
Sharp Cheese
Pimento cheese spread
It makes great french toast with maple syrup. Anadama Bread is also delicious with thinly sliced pork tenderloin or turkey breast for sandwiches. And it is really good to make a grilled cheese with a cheddar cheese.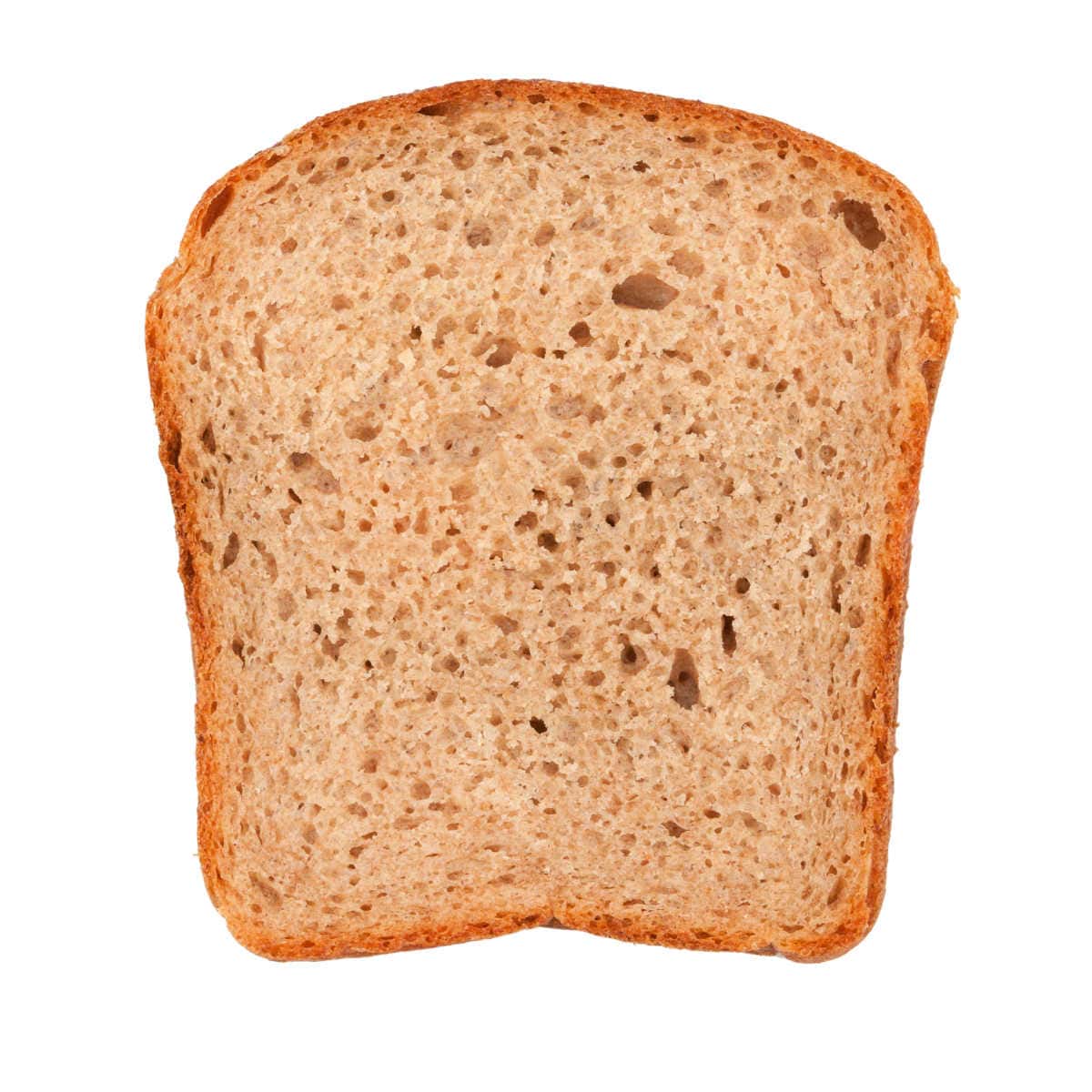 Try these other Wilderness Wife Yeast Bread Recipes -
Print
KitchenAid Anadama Bread Recipe
Anadama Bread is a unique New England Recipe that produces a sweet bread that makes great French Toast or is a perfect toasting bread to pair with a number of delicious toppings and spreads.
Author:
Prep Time:

15 min and 1hr 45 mins

Cook Time:

25 min

Total Time:

2 hours 25 min

Yield:

2

loaves

1

x
Category:

Yeast Breads

Method:

Baking

Cuisine:

American - New England
2 cups cold water
1 cup cornmeal
½ cup of molasses
⅓ cup butter or margarine
2 teaspoons salt
5-6 cups all purpose flour
2 packages active dry yeast
2 eggs
Instructions
1. Combine water and cornmeal in saucepan over medium heat. ook and stir until thickened. Remove from heat and add molasses, butter, and salt. Cool to lukewarm.
2. Place 4 cups of flour and yeast in mixer bowl. Attach bowl and dough hook to mixer.  Turn to Speed 2 and mix for 30 seconds. Gradually add cornmeal mixture and eggs and mix 2 minutes. Continuing on Speed 2, add remaining flour, ½ cup at a time, until the dough clings to the hook and cleans the side of the sides of the bowl. Knead on Speed 2 for 3 to 5 minutes or until dough is smooth and elastic.
Place in a greased bowl, turning to grease the top. Cover, let rise in a warm place, free from draft, until doubled in bulk, about one hour.
Punch the dough down and divide in half. Shape each half into s loaf and place in a greased 8 ½ x 4 ½ x 2 ½ inch loaf pan. Cover, let rise in warm place, free from draft, until almost doubled in bulk, about 45 minutes. Bake at 375 F for 25 minutes. Cover loaves with aluminum foil and bake for 15 minutes longer. Remove from pans immediately and cool on wire racks.