How to Grill "Naked" Sweet Corn on the Cob
'Naked' grilled sweet corn on the cob is a perfect veggie for your backyard cookout. Keep your clothes on - the corn is naked not you. This is not "corn porn".  With this recipe you are going to have to be more hands on than if you were grilling the corn in the husk, so that the sweet corn cooks evenly but does not get over-done.  The first step is to remove the husks from your corn and clean off the silk. You can leave the corn whole or cut it into smaller pieces. Place the corn on the cob on a hot grill. Watch it carefully and turn occasionally with tongs so the corn cooks evenly with a nice light char.  It will take about 10 minutes. This method won't be quite as moist as our recipe with the husk on but the corn on the cob will have a nice smoky flavor.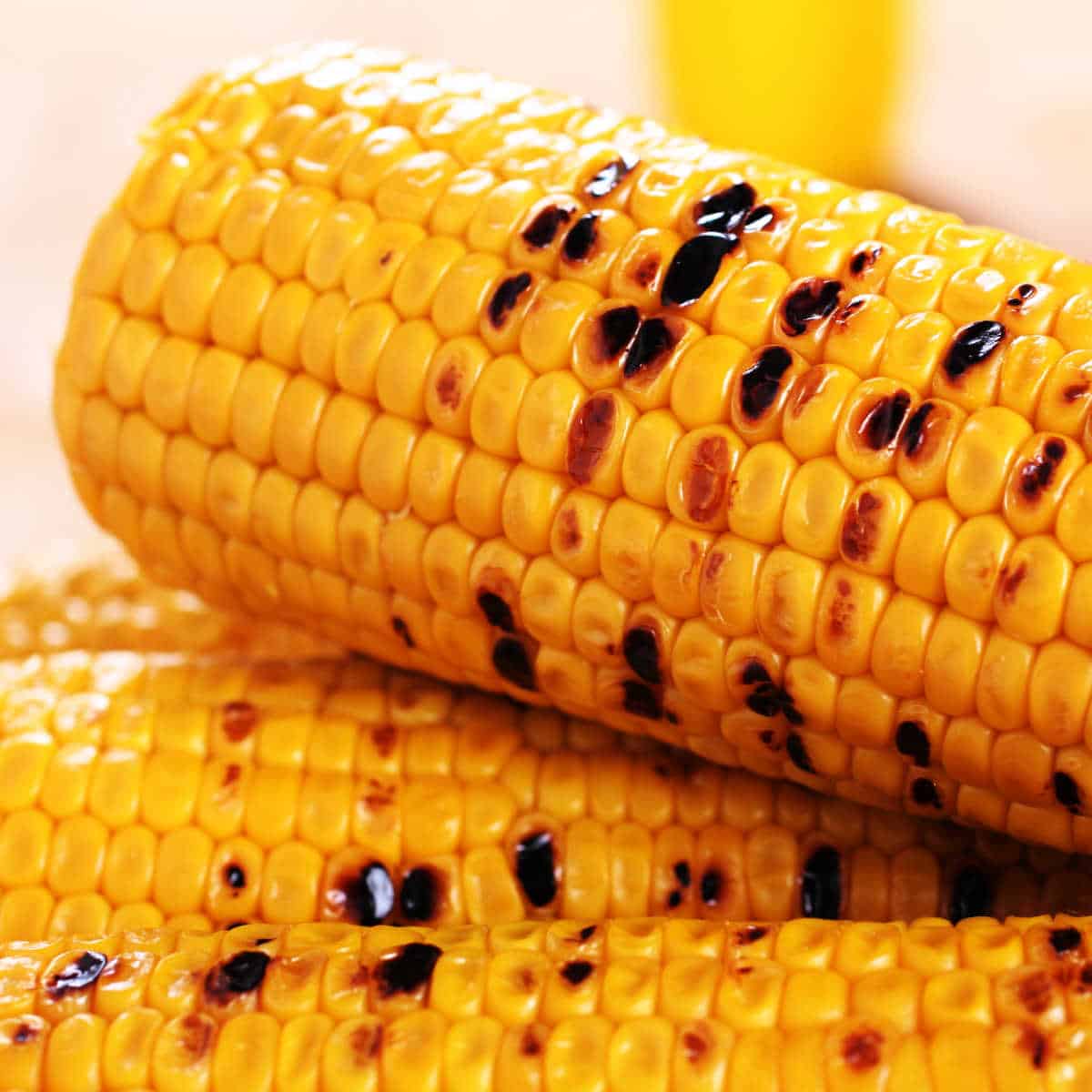 Try our other grilling recipes -
Print
Grilled Corn on the Cob
Grilled Sweet Corn made by placing husked corn on the cob on a grill and cooking it directly over the hot coals.
Sweet Corn - Whole on the Cob
Melted butter
Instructions
1. Husk the corn and remove as much silk as possible.
2.The corn cob can be left whole or cut into shorter lengths.
3.Place it directly on the grill over the hot coals. Turn frequently so it develops a char but does not burn. Watch it carefully so it does not overcook.
4.Serve immediately with melted butter.