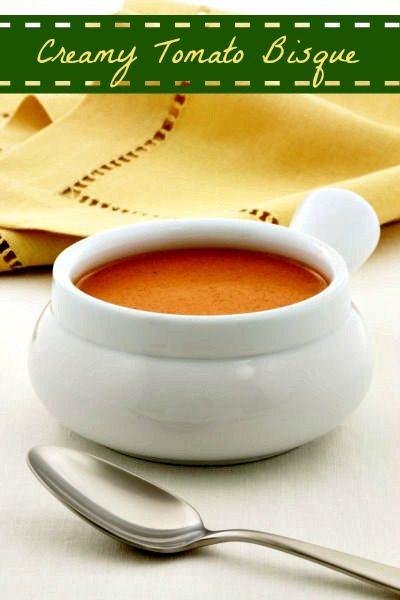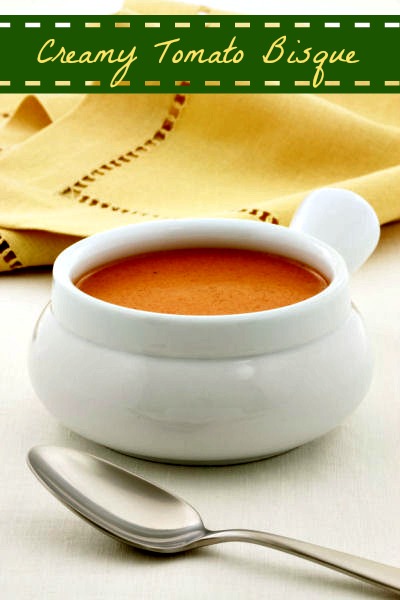 Creamy Tomato Bisque ….variation on a childhood favorite!
Creamy Tomato Bisque was on the menu last night at the Thompson house and it is a family favorite! When I was a kid, Campbell's Tomato Soup was my favorite soup. I would have eaten my favorite combo of Campbell's Tomato Soup and a grilled cheese sandwich at every meal if the adults in my life would have allowed it. Now that I am one of those grownups, my tastes are more sophisticated. I no longer want my soup to come from a can, and I prefer my Creamy Tomato Bisque recipe to canned condensed Tomato Soup. Try this recipe to satisfy that urge for a childhood comfort food with a taste a little more intriguing for the adult palette. Hubby said it was definitely a "10" in his book.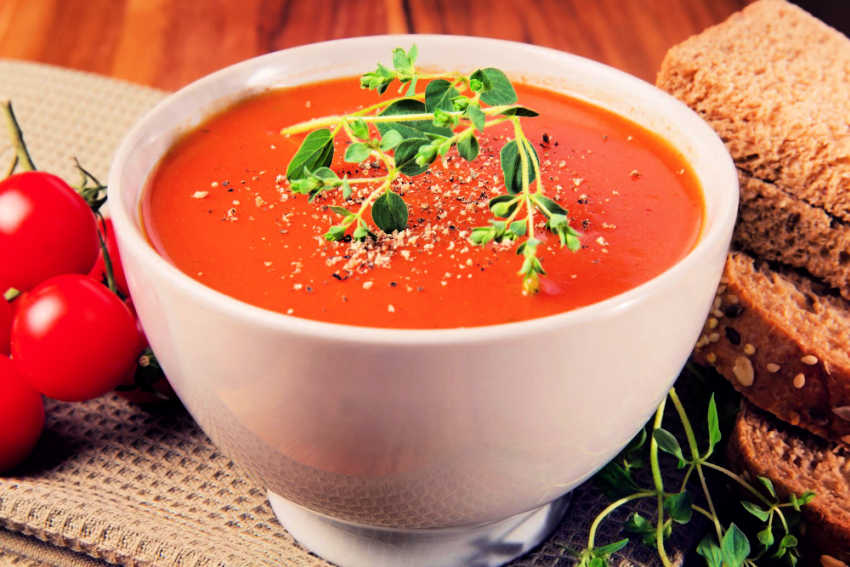 What are the best ingredients for a creamy tomato bisque soup?
The beauty of this recipe is the simple ingredients. Although fresh is always better, to make this recipe quick and easy, I use canned tomatoes as opposed to fresh tomatoes. I like the flavor of butter so I sauté the chopped vegetables in it, but substituting olive oil will make your bisque more heart healthy. Using fresh herbs is nice if you have them available but I have given the amounts for dried herbs in the recipe. Although its a plus to add homemade chicken stock or vegetable stock to the recipe, canned broths work well too and are very convenient.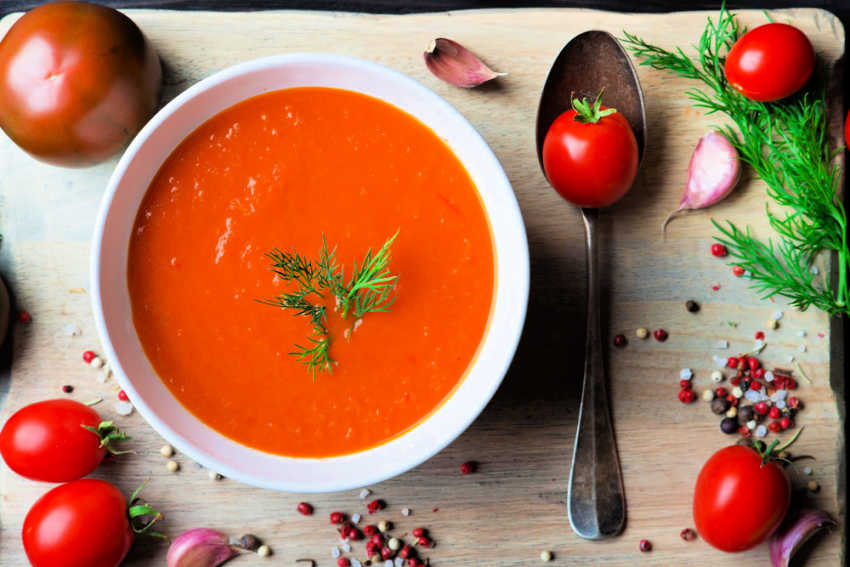 How do I store leftover soup?
To store your leftover soup, put it in an airtight container and store in the refrigerator for 3-4 days. You can also freeze the soup and store n your freezer for up to 3 months.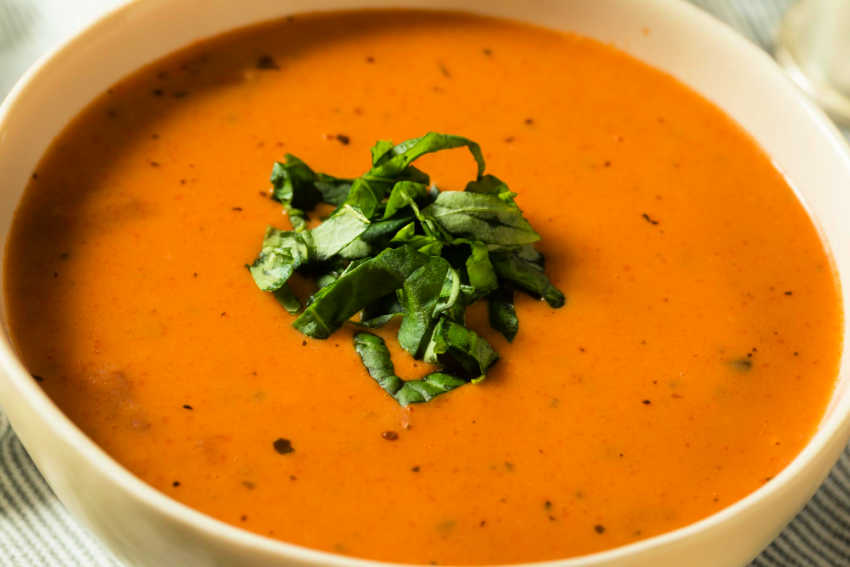 What is the difference between tomato bisque and tomato soup?
Tomato soup is made with a vegetable stock or a chicken stock. Tomato bisque is made by adding cream or milk to the soup making it into a delicious creamy soup.. The addition of dairy makes it richer and creamier which makes it into a classic bisque. The main characteristic of a bisque is its smooth, velvety texture.
Print
Creamy Tomato Bisque
An adult replacement for my favorite childhood comfort food.
Author:
Prep Time:

20 mins

Cook Time:

40 mins

Total Time:

1 hour

Yield:

8

1

x
Category:

Soup

Cuisine:

American
1/4

lb

. butter

1

c

. chopped celery

1

c

. chopped onion

1/2

c

. chopped carrots

1/3

c

. all purpose flour

2

(1 lb. 12 oz.) cans of whole tomatoes, drained and chopped

2 tsp

. sugar

1 tsp

. basil

1 tsp

. marjoram

1

bay leaf

4

c

. chicken broth (or vegetable broth)

1

pint

heavy cream

1/2 tsp

. paprika

1/2 tsp

. curry

1/4 tsp

. white pepper
pinch of salt (to taste)
Instructions
Melt butter in a large soup pot or large saucepan.
Sauté onion, celery, and carrots until tender.
Add the flour, and stirring constantly, cook for 2 minutes over medium heat.
Add tomatoes, sugar, basil, marjoram, bay leaf and chicken broth or vegetable broth.
Simmer for 30 minutes while stirring occasionally, then discard bay leaf.
Puree using the appliance of your choice. I use an immersion blender, but a regular blender or a food processor will work.
Add cream, paprika, curry, pepper and salt.
Stir to combine.
Serve hot or cold.