Juicy Plum Muffins – They're Wicked Good!
Up here in Maine we have a saying, "Wicked Good". We use it to describe anything, like this delicious Plum Muffin Recipe, that we think is just the best, over the top, really, really good! When plums are good, they are really good and in this Plum Muffin Recipe they are absolutely the best.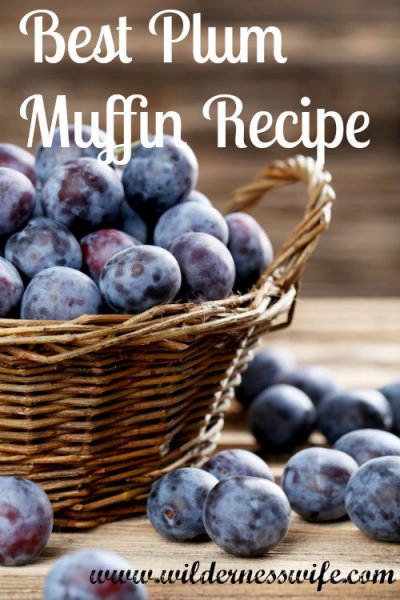 It's all in knowing how to pick the plums for this muffin recipe.
Picking out a plum is tricky.  The color doesn't give you a hint of what is inside.  Of course, the best way to pick a perfect plum is to get them right off the tree in the orchard when they are at peak ripeness but most of us have to source our plums from our local market. Don't even bother with any plums that have a wrinkled skin.  Don't shy away from plums that have that chalky, white powder on their on their skin. It's called the bloom.  The presence of bloom on a plum is a good sign that it hasn't been handled a lot on its way to the store from the orchard. A plum should smell sweetly fruity. It should not be overly soft to the touch but be firm, not hard, and have just a little give when gently squeezed.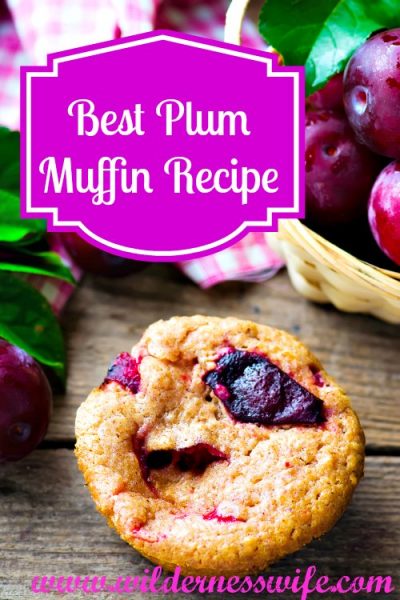 How to store your plums for you Plum Muffins
When you get the plums home wash them gently in lukewarm water. If not yet ripe, they can be left at room temperature until they ripen. To hasten the ripening process you can place them in a paper bag for a couple of days. When they reach your desired level of ripeness, the plums can be stored in the refrigerator in a plastic bag where they will keep for up to a week. No fruit or vegetable is the same after being refrigerated but it is better than having them go soft and mushy on you.
Best Juicy Plum Muffin Recipe
For more muffin recipes from the Wilderness Wife try these links –