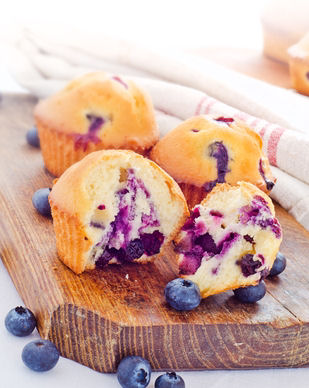 Muffins are an incredibly easy quick bread to make, and when I say quick, I mean quick! It is possible to put together and bake a batch of scrumptious muffins in 35 minutes. And the varieties are endless with your imagination as your only limit. You start out with a very basic recipe and then add enhancements. When unexpected guests drop in, warm muffins fresh from the oven, with a good cup of coffee are the go-to refreshments for me.
Basic Muffins Recipe
Helpful Hint
–To save time, I keep a batch of the dry ingredients all mixed in a sealed container in the cupboard so all I have to do is add the wet ingredients. To mix a batch in the proportions above I take 3 cups of the mix to the wet ingredients, add whatever enhancements I want.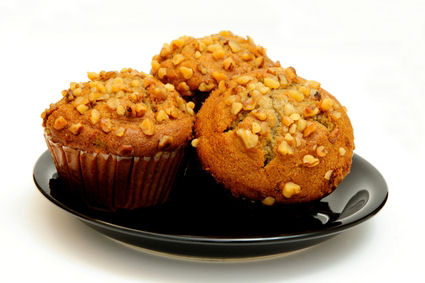 Variations on a theme – More Muffin Recipes

Apple spice Muffins – Add 1 apple, peeled and chopped along with ½ tsp. cinnamon and a pinch of nutmeg.
Banana Nut – add 1c. mashed bananas and 1/2 c. chopped walnuts.
Blueberry – 1 cup of blueberries, fresh or frozen. Dust the blueberries in flour to keep them from sinking to the bottom of the batter.
Cherry Nut – add 1c. chopped cherries and 1/2 c. chopped walnuts.
Chocolate Chip Muffins – add 1 c. chocolate chips and ½ c. walnuts.
Chocolaty Chocolate Chip Muffins – add 1/4 c. cocoa powder, and 1/2 c. chocolate chips.
Cranberry Orange Muffins – add 1 c. chopped fresh cranberries, 1/2 c. nuts, 1 teas. Fresh orange zest ( you can use dried cranberries and dried orange rind spice, just increase the moist ingredients)
Date Nut Muffins – add 1 cup of finely chopped dates and ½ cup of chopped walnuts. Increase the milk by 1 tbsp. because of the dryness of the dates.
Pumpkin Cranberry Spice Muffins – add 1 c. canned pumpkin, ½ cranberries (fresh or dried), 1/2 tsp. pumpkin pie spices, 1/2 c. walnuts. Remember to reduce milk by ½ cup.
White Chocolate Macadamia Muffins – add 1 c. of white chocolate chunks and ½ c. of chopped macadamia nuts.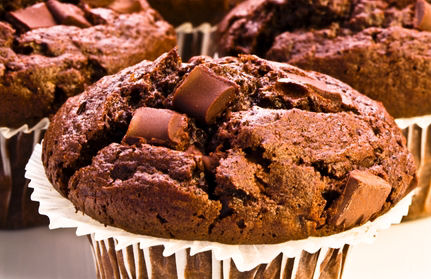 Crumb Topping
1/4 c. flour
1/2 c. light-brown sugar
1 tsp. ground cinnamon
1 stick butter, melted
Mix flour, cinnamon and sugar together. Let butter cool a little after melting , and then combine it with the dry ingredients. Sprinkle 1 ½ tsp. on the top of each muffin before baking.
If you enjoyed this post please show your support – "like" The Wilderness Wife on Facebook or "follow" The Wilderness Wife on Twitter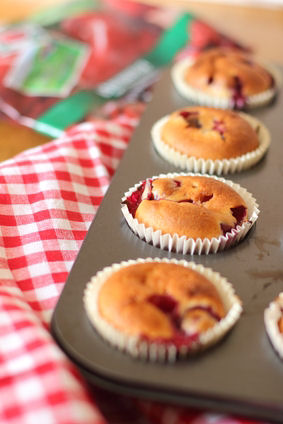 THIS POST WAS FEATURED ON –