Green is Good – especially when it's a Pistachio Muffin!
I love the pistachio flavor, be it in ice cream, pudding, or in the yummy results of this Pistachio Muffin Recipe.  The first time I ever had pistachio ice cream, as a kid, I thought it was maraschino cherry ice cream and they had got the color wrong.  To this day, pistachio "anything" reminds me of that wonderful ice cream sundae topping treat – the maraschino cherry!
I'm always looking for something different and quick for a breakfast treat, and when I found an easy muffin recipe that turns out moist, tasty, and easy to prepare I had to share it.  I originally found this on the Duncan Hines website.  It sounded so good and when I tried it I was hooked. Over the years I have changed it up a little with my own extra additions as I can never leave a recipe alone.  I love experimenting in the kitchen!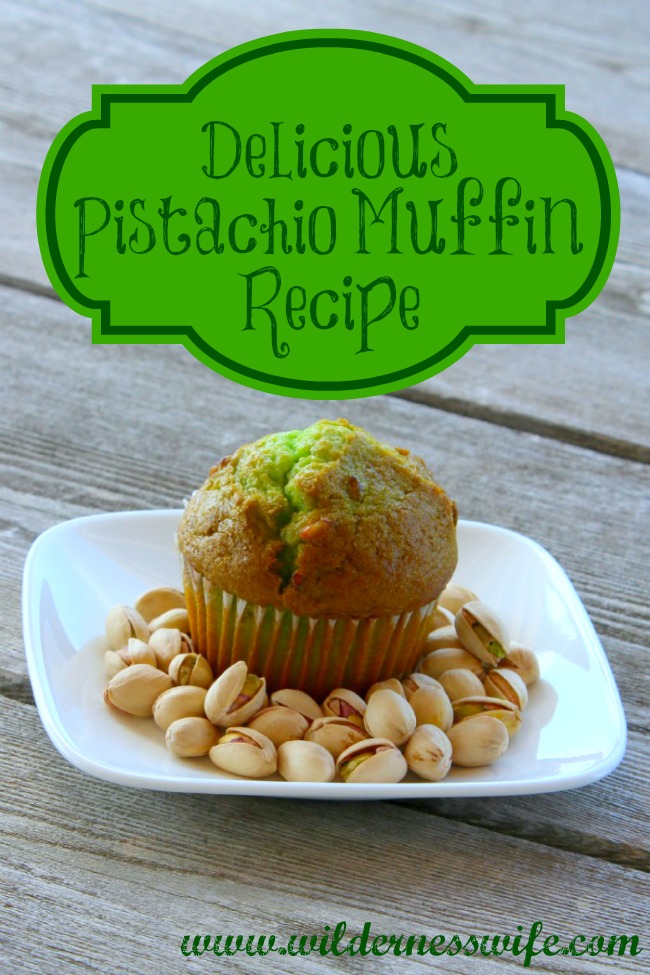 Try these other muffin recipes by the Wilderness Wife –
Tasty Orange Cranberry Muffin Recipe
Muffin Basics –  One Recipe with 10 Variations