This Tasty Orange Cranberry Muffin Recipe is big on flavor with a great texture!
This is my favorite Orange Cranberry Muffin Recipe.  I've tried quite a few over the years and this one is a culmination of those trials.  I have taken an ingredient from here and another from there, added a couple of extra steps and came up with what I consider a superior Orange Cranberry Muffin Recipe. The sour cream in this recipe adds an extra layer of flavor and richness to this recipe.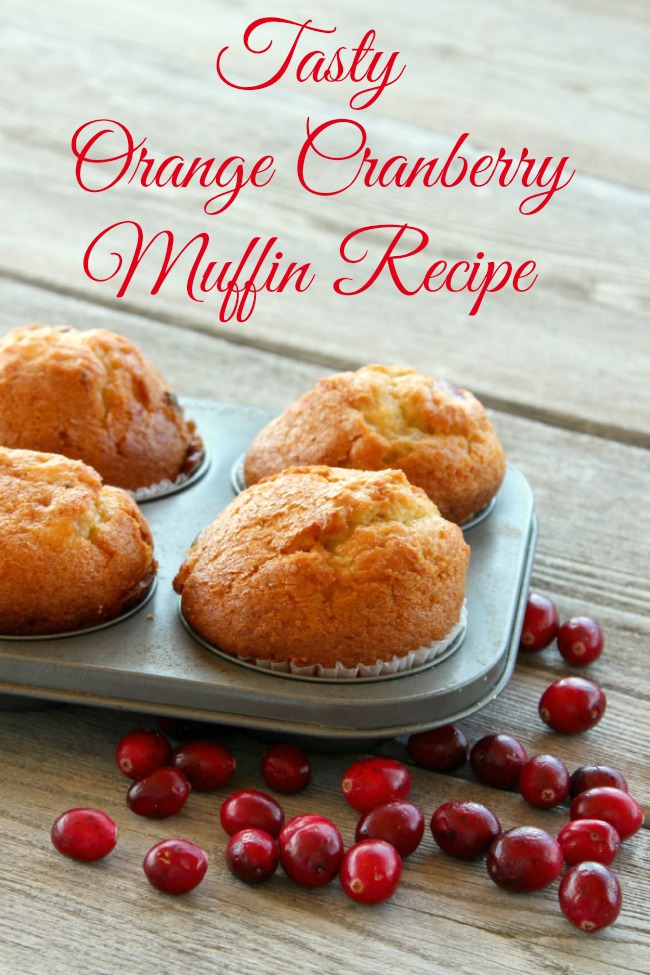 I use fresh cranberries for this Orange Cranberry Muffin recipe, not the sugary dried ones.  They are easily obtainable at the market year round and I don't worry that the recipe doesn't use the whole bag.  You can freeze the extras but they also store for a long time in the vegetable draw.  But these muffins are so good you'll be repeating this recipe and using them all up before they go bad, trust me!