Strawberry Shortcake Cookies – The Portable Alternative!
This past weekend ended up a total bust! What had been planned as a Memorial Day picnic at the lakeside turned into a cold rainy weekend in the house.  Thank goodness we have a very large front porch (10′ x 30′) that accommodates a large picnic table and gas grill so we could keep the menu that had been planned.  And it was kind of fun to change up the original plans to fit the weather.  All the things for the menu had been planned with portability in mind.  I had made Strawberry Shortcake Cookies, which are great for a picnic when real Strawberry Shortcake isn't practical. No refrigeration required, no dishes to clean up….it works for me!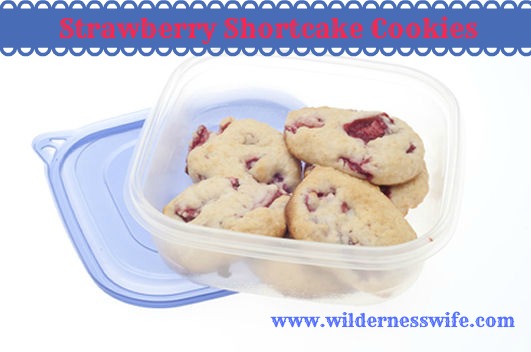 I think I found this recipe in Martha Stewart magazine or one of her cookbooks.  I have made changes here and there over the years.  It's a great one to make snacks for picnics and hikes.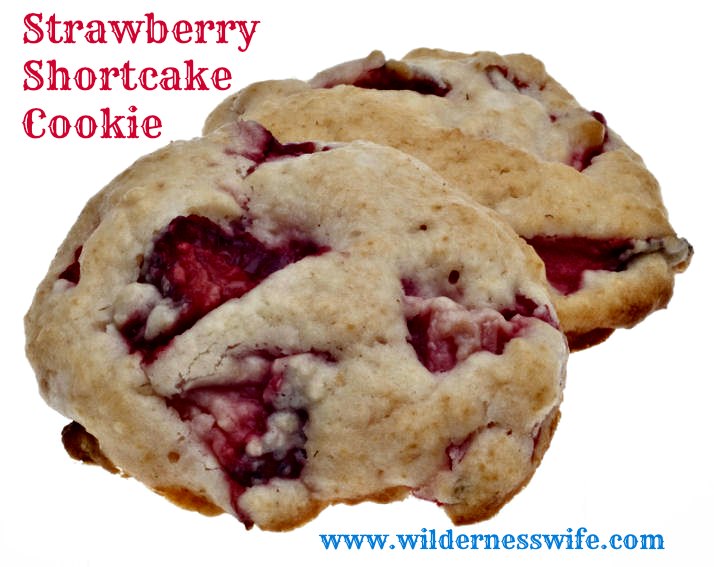 This recipe was featured at –