Incredibly tasty Olive Oil and Rosemary Artisan Bread Recipe
This Olive Oil and Rosemary Artisan Bread Recipe is one of my favorite bread recipes. It's rustic profile is visually appealing and the flavor is to die for. It makes a great bread for a dinner that has a meat entree so this is what I am planning to go with my Slow Cooker Ham Recipe for Easter. Not only will it be delicious but it will add to the beauty of the Easter tablescape.  I don't know what it is about homemade rustic artisan bread but it has a real appeal for men in my family. I will have to secure the loaf in an undisclosed location until dinner time or I will find some of it missing for sure!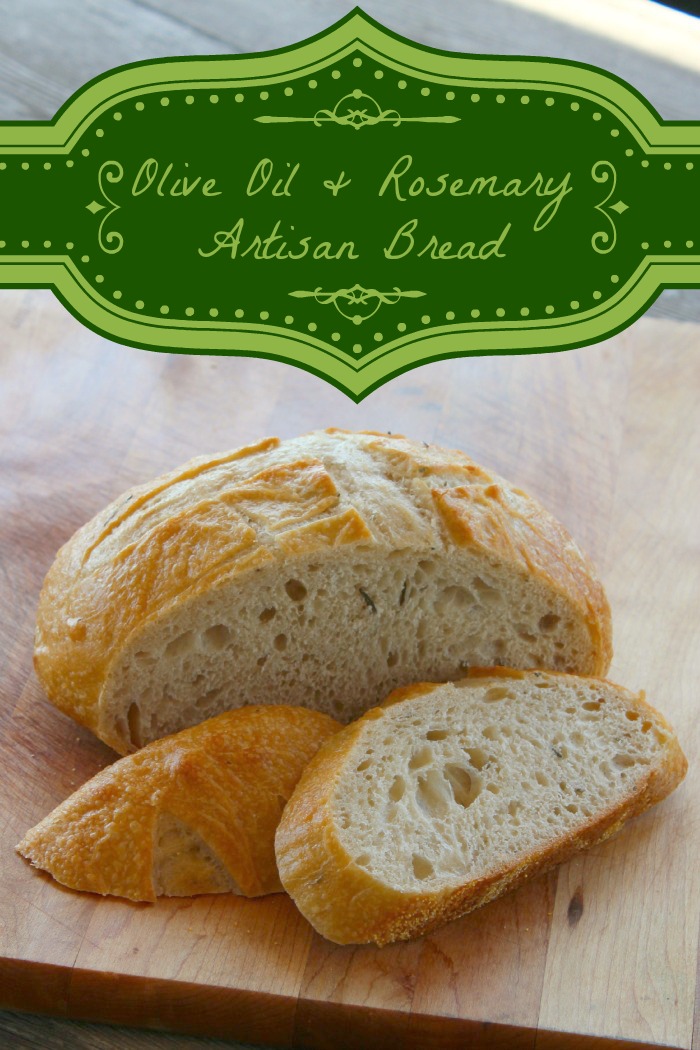 This artisan bread recipe is something I can bake the day before.  I love getting as much of the prep work for a holiday meal done ahead of time. Easter is a particularly busy one because we go to church and have dinner when we get home.  Nobody in my family has the patience to wait for hours while I get dinner ready so I have to have a plan.   I precook as much as possible and reheat things like veggies and sides.  Home baked bread is not difficult and I don't understand why the younger generation shys away from it and opts for commercially produced bread.  All you need is a sturdy stand mixer (I have my 27 year old Kitchenaid) and a little time. If you work all week, do your baking on the weekend.  It doesn't take much more than 15 minutes to pull the dough together, then you let it rise on its own checking it once in the process.  Then pop it in the oven.  Baking the bread only requires about 20 minutes of your time and what a wonderful aroma fills your home when it is baking.  Try it once and you won't ever want bread from the store again! To make this recipe, you'll need 3 pieces of cookware – , a cookie sheet with no sides, a metal 1/2 sheet, and a pizza stone.  You can make it without a pizza stone, using a cookie sheet, but the pizza stone cooks it very evenly.

If you enjoyed this recipe, you might like some of my other yeast bread recipes –
Cranberry Pumpkin Seed Artisan Yeast Bread