This potato recipe is perfect for those nights that it's a marathon race to get dinner on the table, or actually its more like a sprint! In my repertoire of quick sides is an quick and easy favorite, Herbed Potatoes cooked in record time in the microwave. I have to admit that I don't cook a lot with microwave.  I use to make popcorn, I reheat things in it, and I do cook potatoes in it when I am in a rush.  Hubby doesn't consider it a meal unless it has meat, potatoes, and at least one vegetable.  Any supper that doesn't include those three is a cop-out in his opinion. This family favorite helps me meet his expectations and meet my often hectic schedule.
My favorite potato variety for this dish is Yukon Gold.  You can use most any type of potato but the Yukon Gold has a buttery richness about it and it holds its shape well.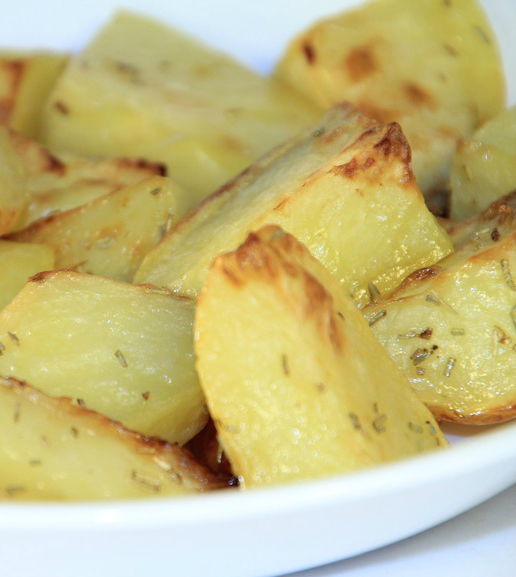 May you win all your cooking marathons! Some days being a mom is quite a race to the finish!