The hummingbirds are back looking for my hummingbird food recipe!
My homemade hummingbird food recipe must be the favorite in the entire neighborhood.  I know I am not the only person around here that feeds the hummingbirds but this morning my feeder was empty after only 2 days.  In addition to that, I see them out here fighting over the feeder.  Now I am not going to say that the hummingbird feeder manufacturers are trying to mislead the general public with false advertising, but every feeder display carton always shows a flock of hummingbirds gathered around the feeder happily enjoying feeding together.  That's not what happens here in the Maine Northwoods.  Either we have the most greedy and aggressive hummingbirds in the world or somebody is Photo-shopping those images for their product packaging.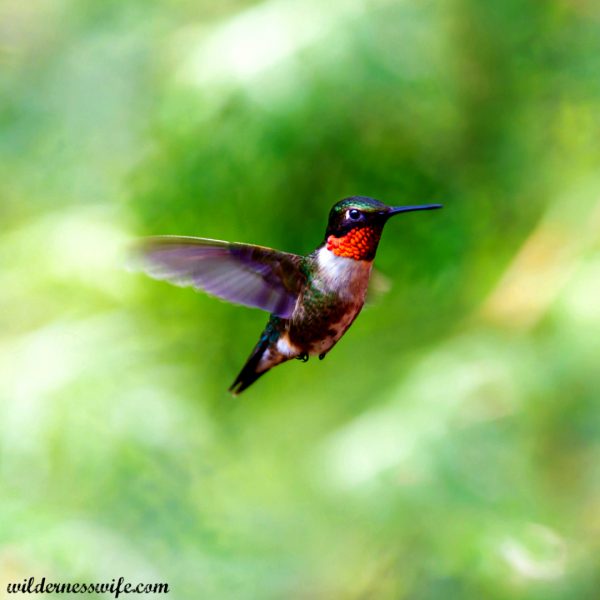 I stepped out onto the back porch, wearing a red t shirt,  last Wednesday and I got dive bombed by an overzealous hummer! He came right at me and hovered about a foot away checking me out. He must have thought I was a humongous hummingbird trying to horn in on his nectar supply or that I was a mega- flower loaded with nectar. Sorry little birdy! I'm not that sweet.  We have had a cold, wet, late spring here in northern Maine and there aren't many flowers around yet so the little fellas are hungry and desperate.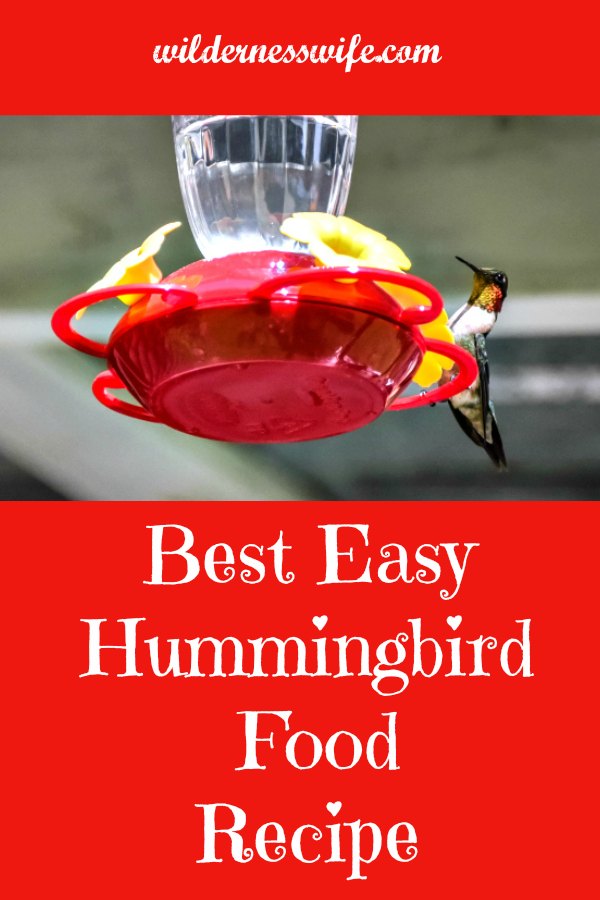 The Care and Feeding of the Hummingbirds
So it was time to get the hummingbird feeders out and give then a thorough cleaning.  I soak them in hot soapy water with a little bleach added to get rid of any bacteria or fungus from last year.  I clean them before I put them away but I just feel better if I do it again before I put them out for the new season.  I want to be a blessing to the little hummingbirds and not kill them with sloppy kindness.  Feeding hummingbirds is a responsibility.  You don't just put the feeders out and forget about them.  They must be watched, and maintained for the season.  Hummingbirds are very susceptible to fungal diseases, and the warm, syrupy food in their feeders is the perfect breeding ground for those deadly molds and bacteria.  So the hummingbird food must be changed frequently and each time that you replace it, you must thoroughly clean the feeder.  It is better not to feed them at all if you are not going to be dependable and fastidious in your feeding efforts.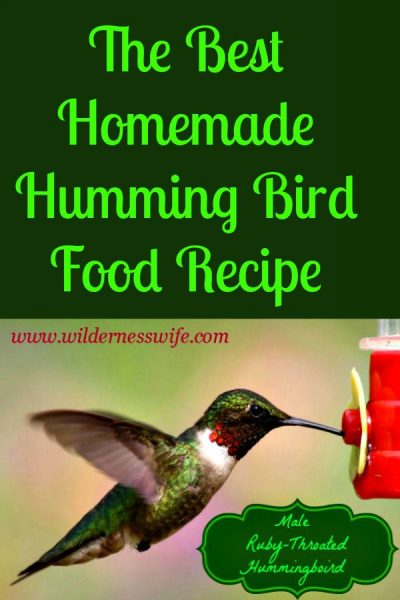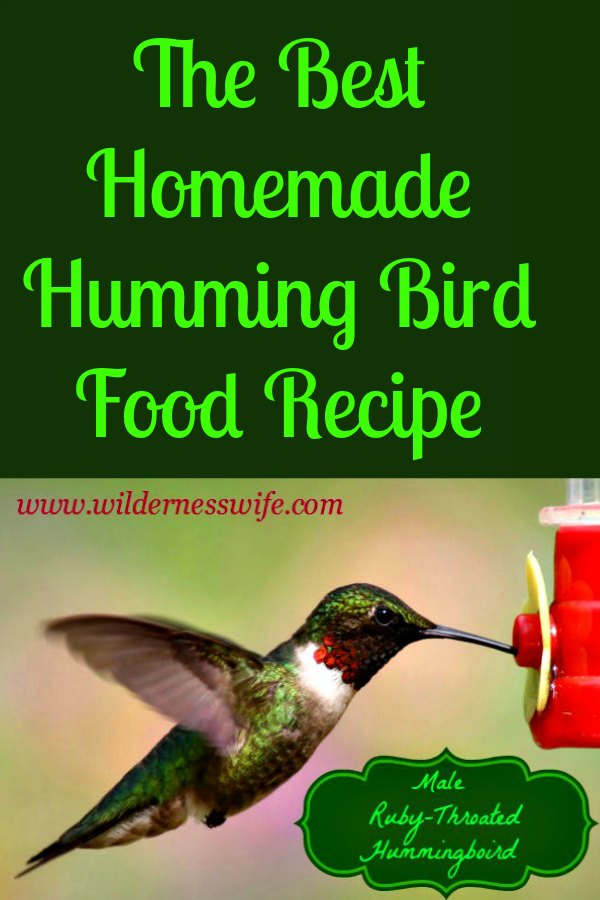 Your careful efforts will be rewarded as there is nothing more adorable than the little hummers as they hover over a feeder on a warm summer afternoon. Hummingbirds are attracted to the colors red and orange but it is not necessary to use red food coloring in their food mixture and the red food coloring could be harmful to their health. As long as the hummingbird feeder you are using is red, they will easily find.it. They are so tiny and delicate but the hummingbords we have frequenting our feeders are also very ferocious in protecting their territory and feeder.   I do marvel at the videos I see on YouTube like the one below that show 50+ hummingbirds all feeding together.  Our little guys aggressively chase each other all over the yard when there is more than one at the feeder at a time. I put out multiple feeders in different places all over the yard but they still fight over them.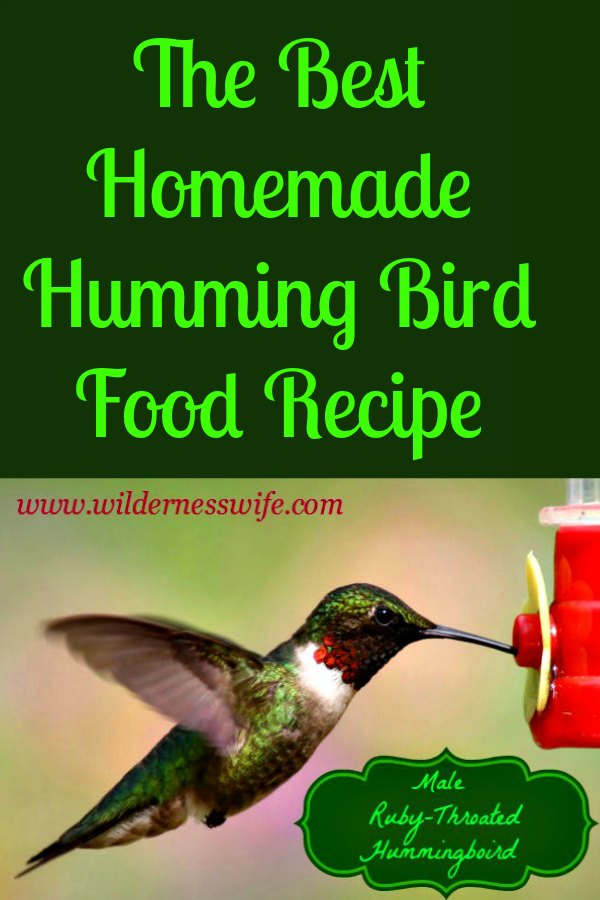 Check out the video below that shows how you can actually feed a hummingbird from your hand.  Breathtaking!  I am going to try this one.  We have chickadees in the winter that will come and eat from your hand but I never thought of trying it with a hummingbird.
My recipe for hummingbird food is very simple and because there is red on my feeder I don't bother using food coloring.  I figure if red food coloring isn't good for kids it isn't good for the hummingbirds either.
Print
Best Easy Homemade Hummingbird Food Recipe
Why buy "packaged" hummingbird food when you can save money by easily making your own. You can make gallons of this homemade hummingbird food quickly and easily and it's very inexpensive – just pennies for a gallon of it.  No chemical dies or preservatives so you are giving your little birds a healthier product.
Author:
Prep Time:

5 mins

Cook Time:

2 mins

Total Time:

7 mins
Instructions
Mix sugar into water.
Bring to a boil while stirring to dissolve sugar.
Boil for a couple of minutes and then let cool.
Extra solution can be stored in the refrigerator for up to a week.