10 Easter Egg Trees you can make with your family!
Easter egg trees are a very popular old European tradition. Mostly found in Germany and Austria, they are also found in Czech Republic, Ukraine, Poland,  Moravia, and Hungary. The Spring tradition of the Egg Tree is centuries old, as the egg is the ancient symbol of life all over the world. Traditionally eggs are hung on the branches of trees outside and on branches  inside the home.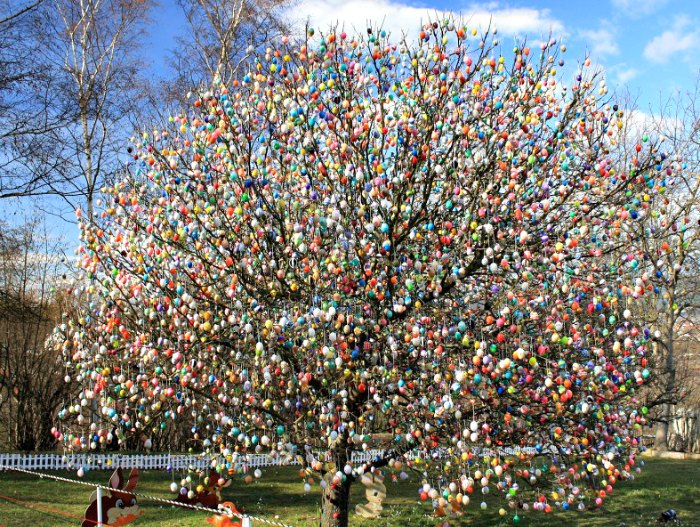 The most famous Easter Egg Tree in the world is Saalfield, Thuringia and belongs to Volker Kraft.  Volker's lifelong dream, after seeing a lilac bush decorated with Easter Eggs as a young boy on his way to school, was to have a splendid tree of his own.  In 1994 his collection that he displayed each year consisted of about 350 Easter Eggs. But as the apple tree he displayed them on grew grew, Volker needed more eggs to fill out all the branches.  The whole Kraft family got involved in the project, helping by blowing out every egg used in the household during the year.  Eggs were carefully packed away and saved from year to year the way most of us save Christmas ornaments. In 2012, the number of eggs on the tree had reached 10,000. The decorating of the tree takes about 2 weeks and involves the entire family.  The Volker Easter Egg tree is visited each year by people from all over the world. As amazing as that tree seems, it does not hold the world record for the most Easter eggs on a tree. That Guineas World Record is held by a red oak tree at the Rostock Zoo, which was decorated with 79, 596 blown and painted eggs in April of 2007.
Start your own Easter Egg Tree tradition!
So with that information in hand, you and your family can start your own tradition of the Easter Egg Tree.  Easter egg trees can be inside or outside, elaborate or simple, but most importantly they should be fun and bring the family together in celebration of spring and Easter!  These kinds of holiday traditions make special memories that you and your children will cherish forever.  Be sure to keep the camera handy to document the fun.  Start planning during those last cold days of winter.  Crafting the tree decorations is fun for the whole family just be sure to make them waterproof so they are protected forom all the spring showers we get during the Easter season.  Don't get hung up on perfection.  Concentrate on the fun and the good memories.  Easter egg trees don't have to be outdoors.  As you'll see in the examples below, you can bring the outside in with just a few bare branches and create an Easter egg tree in the middle of Manhattan.
Here's 12 fun ideas from around the Web to inspire you and your family. I divided them into 2 groups.  The first group would be great projects to do with preschoolers and toddlers.  The second group is for the family with older kids so everyone can participate.
Easter Egg Trees to Make with your Toddlers /Preschoolers -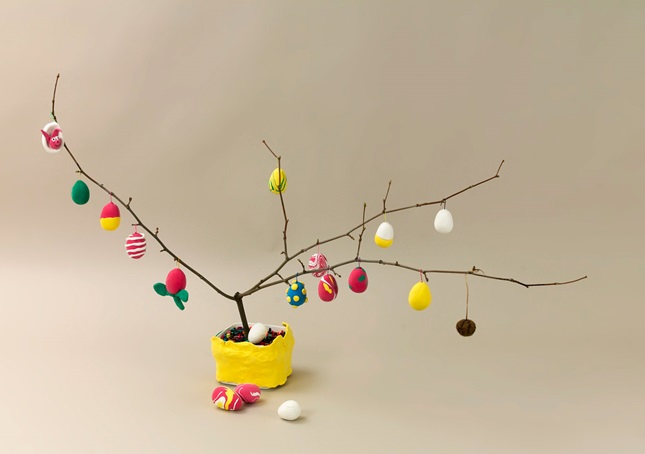 This tree by Crayola uses their Crayola Model Magic to make the eggs. A great job for little helpers.
The Happy and Simple blog has this little tree that is perfect for toddlers and preschoolers to help with. You could even use their summer beach pail and their stuffed bunny to make them feel even more of a part of the project.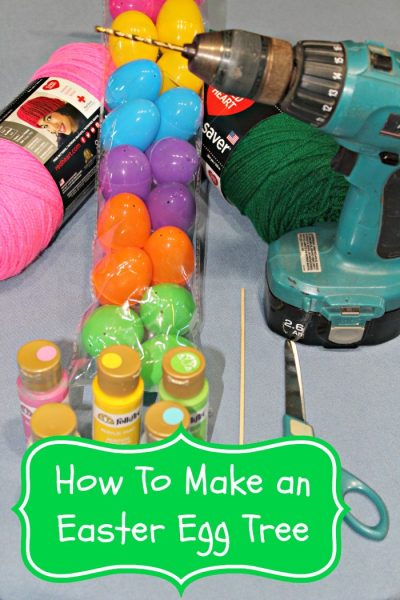 The Wilderness Wife Blog has a tree that is perfect for toddlers and preschoolers to help with. The project requires limited dexterity and is something that the whole family can participate in.
Easter Egg Trees to Make with your Whole Family -
You can hang plastic eggs from a tree or you can blow out real eggs and paint them and decorate . Check out the Hello Kids Blog for some helpful hints.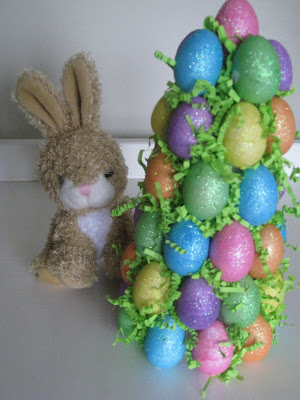 This Easter egg tree made from a Styrofoam Cone and Plastic Eggs is featured over at the Sweet Floweret Blog.  I love the colors and the simplicity of it.
The Inspire Bohemia Blog has lots of interesting hints and ideas about creating your own Easter Egg Tree.
As a child I had a collection of books by children's book author, Tasha Tudor. My mother had met Tasha Tudor in Vermont and had her autograph the book for me.  I don't know where that book is now but when I saw " A Time To Keep" mentioned as the inspiration for this Easter Egg tree mentioned on The Artful Parent Blog I was drawn right in.
The blog Se7en shows how the whole family can help in making a stunning tree like this one.
Faithful Provisions blog put this stunning Easter Egg Tree together using curly ribbon for pizazz!
At Crafting with My Cub blog, Modge Podge was used to decorate the eggs used on this tree.
So have fun, and turn this old European tradition into a family tradition for you and yours.  Build memories for your kids that they will treasure for a lifetime!  For more Easter Egg Tree ideas visit this page - Easter Egg Trees for Your Inner "Martha" for some more involved Easter Egg Tree projects.