This shop has been compensated by Collective Bias and its advertiser. All opinions are mine alone. #TrickOrSweet #CollectiveBias
Halloween.....it's all about the fun, the tricks, the treats, and the spooky scary stuff. As a kid, the scary stuff was the most fun for me and I have those memories to this day. We lived in the country so we had to" trick or treat" along a country road where the farmhouses were far apart. My grandfather and father snuck out early and hid in a field after covering themselves with white bed sheets. As my sister Pat and I walked along the road, we heard a strange noise coming from the field and when we looked, there were two ghosts running through the field right at us. I dropped my candy bag as we ran home to safety. Of all the Halloweens we celebrated, that one remains vividly in my mind. As many of you know, in addition to being a blogger, I am a folk artist. Halloween themed paintings are always a favorite of mine to paint, and scarecrows and pumpkins are always a part of my paintings.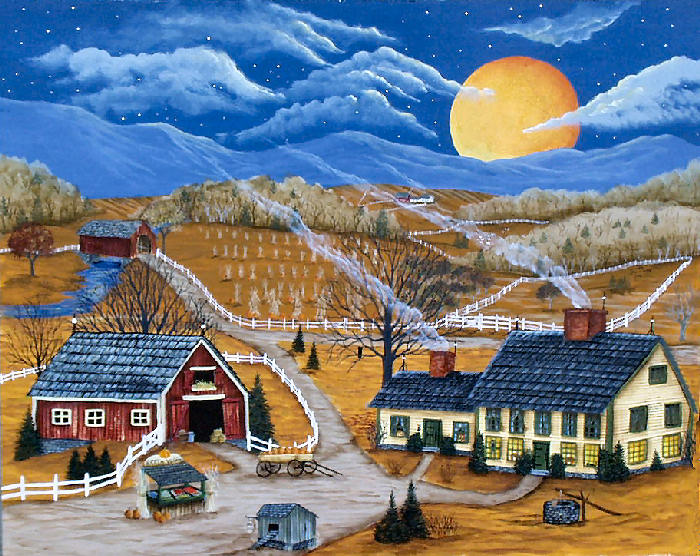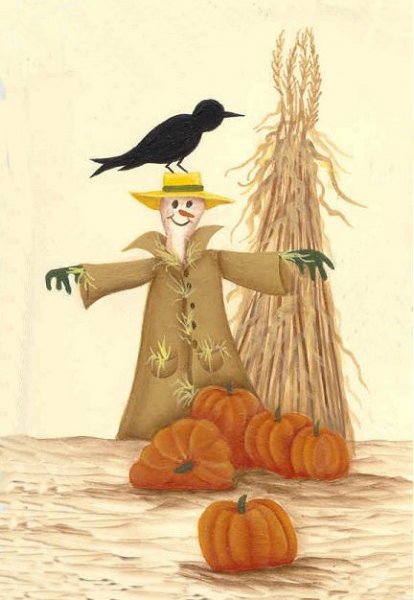 The painting of the scarecrow above is a craft project here on my blog and if you would like to download the pattern and instructions as a PDF file just click on the image. The little guy above is truly #TrickOrSweet but scary scarecrows are fun too. A few years back we played a Halloween trick on our neighborhood that was lots of scary fun and had everybody talking for days.
The Living Scarey-Crow
Now everybody has seen the cliché Halloween scare crow where you stuff some old jeans, and a flannel shirt with leaves and put a pumpkin head on it and prop it up on a chair or a hay bale in your front yard. Well, we did that right next to our front door about two weeks before Halloween. Everybody that walked or drove by the house had a couple of weeks to get used to the idea and grow so accustomed to it that they didn't pay any attention to it. On Halloween night, we changed it up. We dressed our teenage son in baggy jeans, a baggy flannel shirt stuffed with leaves and hay, big goofy looking work boots, the same scary mask that we had used on the scarecrow, a wig, and hat. We sat him in the chair in place of the scarecrow. When he heard someone coming up the walkway to trick or treat, he would stay completely still until they were standing at the door ready to ring the bell. Then he would reach out his gloved hand and grab theirs. One woman shrieked so loud, she scared my son. Everybody fell for it and loved the fun. We waited a few years before we did it again but always made a Halloween scarecrow next to the door so everybody would wonder.
It couldn't be easier to do. When I was shopping at Walmart, for some Halloween candy, I picked up a few things to make the scarecrow for this Halloween. First I grabbed some candy. You have to have bait to bring in your "victims". There was a nice display of Hershey's Large Variety Bags of candies that are every Trick or Treaters' favorite.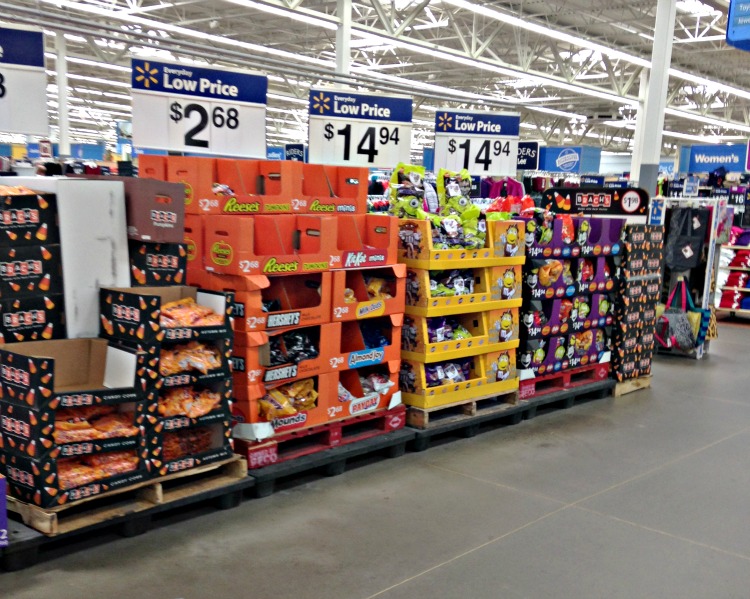 Right across the aisle from the Halloween Candy was a great selection of Halloween Party Supplies and Costumes. I found a great scary mask for my scare crow and a nice big plastic Jack O Lantern to put all my candy in.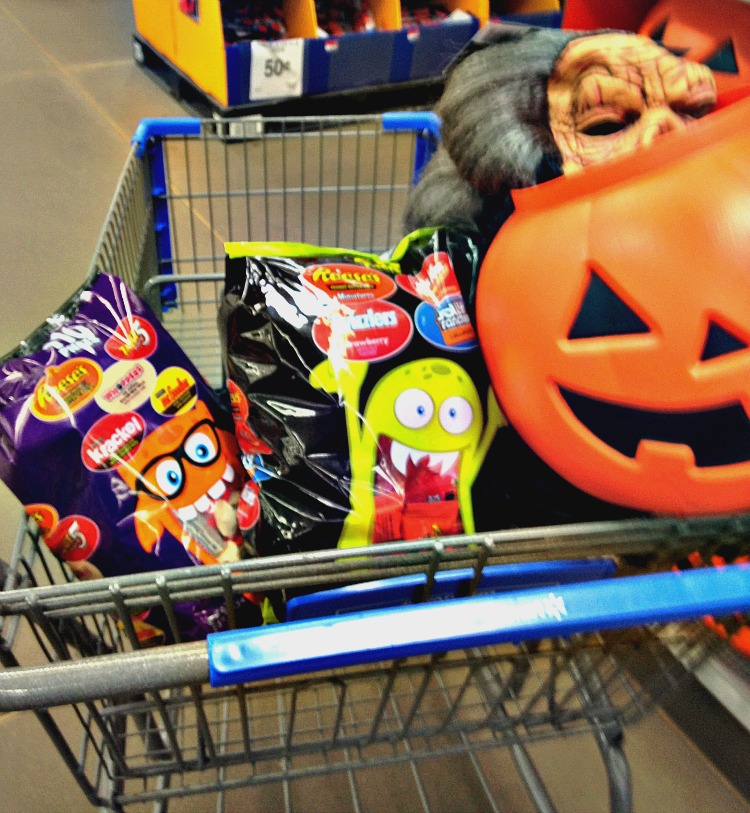 So I've got my candy and I have the container to put it in. Now all I need is my scarecrow to hand it out! The scarecrow is really a thrifty item to put together. Here's what you'll need -
Old Clothes - Just use some bulky old clothes (older the better). Look at yard sales or a thrift shop if you don't have any that would fit the bill. If the clothes don't look worn enough, just take some scissors and tatter them a little.
Big Boots - You'll need a pair of goofy boots. We live in the Maine Northwoods so goofy looking boots are a fashion statement up here in the "Boonies"(as my very urban sister-in-law calls this place).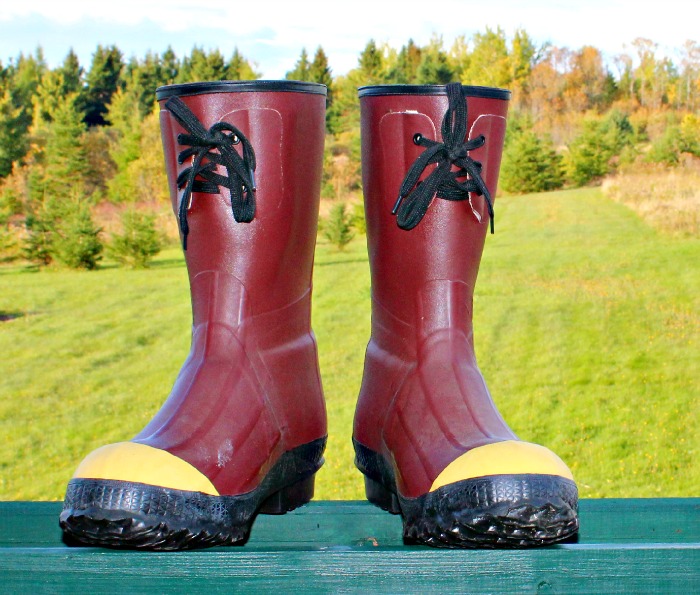 A Silly Hat - My husband's favorite fishing hat was perfect for this. I've always wanted to sneak it into the trash but I'm glad I didn't!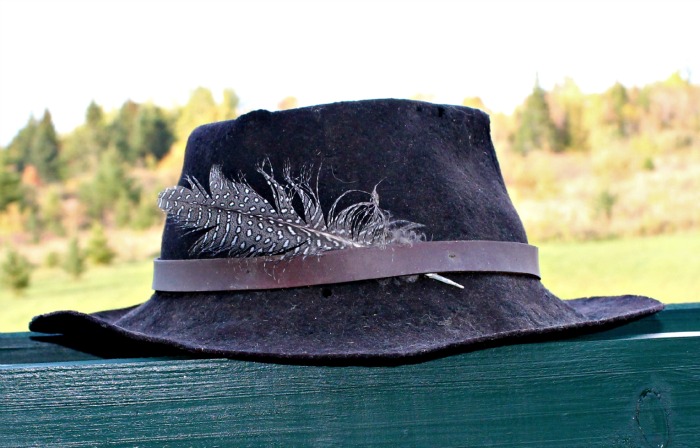 A Mask - I got mine at Walmart in the Costume Department. I opt for the scary ones. It makes it more fun to be scared by Freddy Kruger than Elmo or Cookie Monster.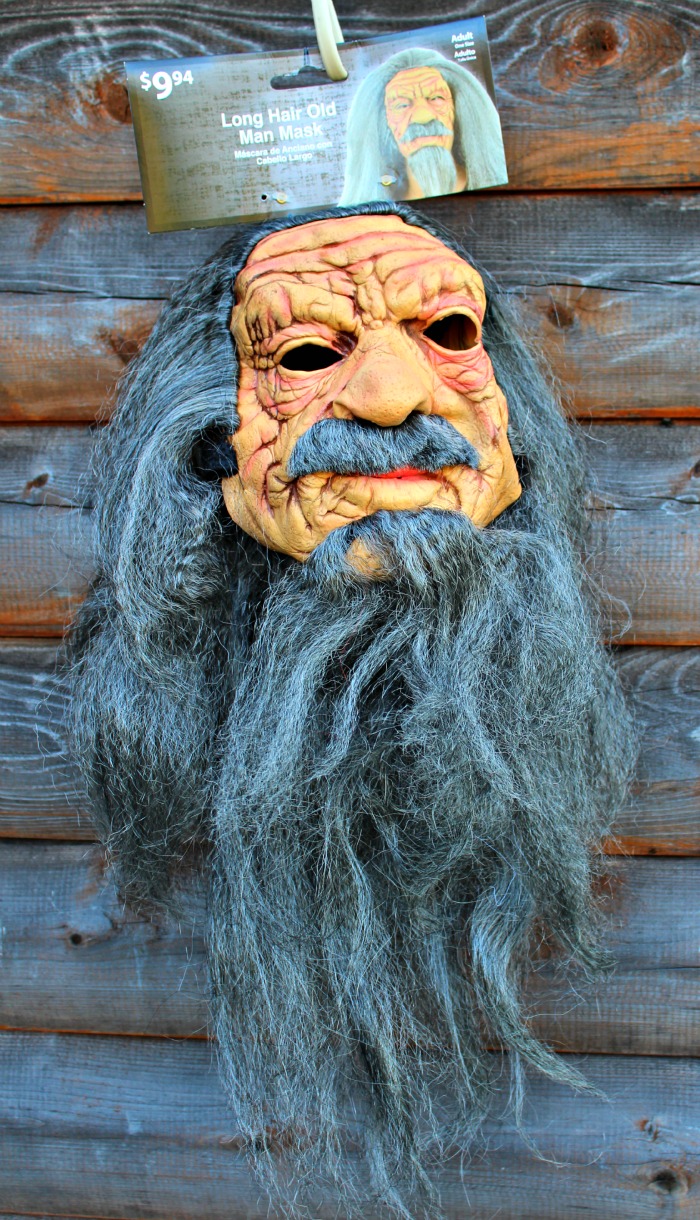 Some Hay or Grass and Pair of Gloves (bigger the better) - We had this great tall grass growing here in the fields. I think I'm going to keep some to make a fall arrangement for the table. The gloves help cover the transition from the sleeves to hands. Bare hands would be a dead giveaway that he isn't a real scarecrow.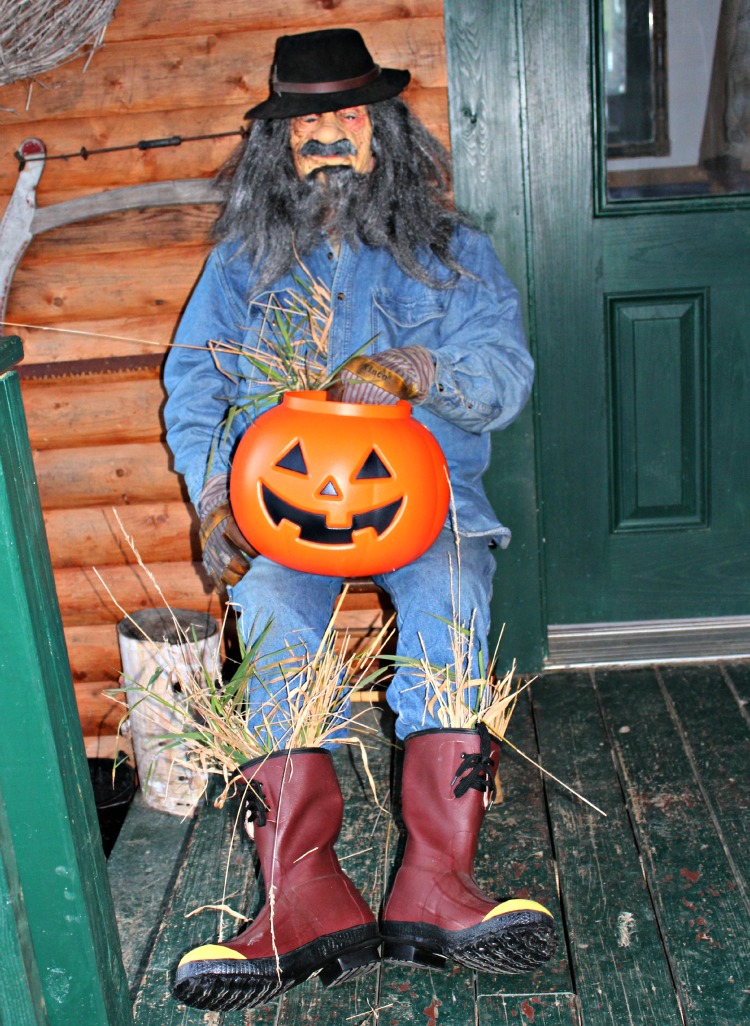 After your scarecrow has dressed up, stuff some hay or tall grass in the tops of the boots, where the sleeves and the gloves meet and any other place that will add to the scarecrow look. Make your dummy scarecrow a couple of weeks before Halloween so everyone will be familiar with his being there. On Halloween night or just before guests arrive for the party, change it to the Living Scarecrow and the fun begins.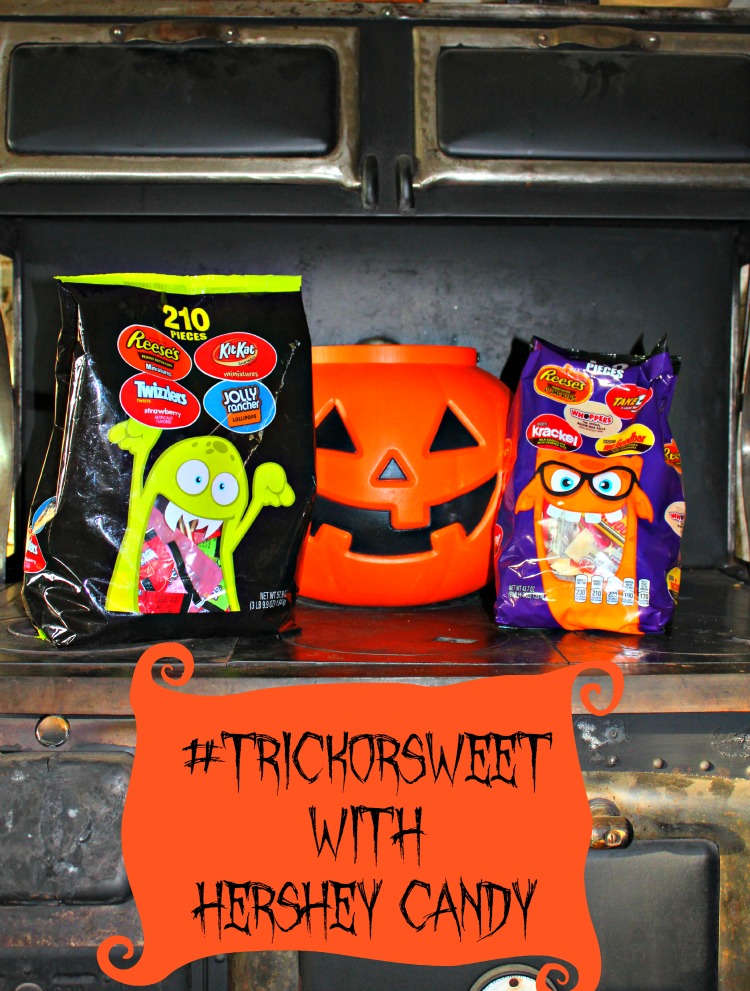 Be sure to give your Scarecrow a pumpkin full of Hershey Candy to hand out. I have to confess,I picked out all the Reese's and stashed them away for me.......hey, they are my favorite candy!!!!!!!! And I have ZERO willpower!!!!
So what fun plans do you have for Halloween this year? What's your favorite Hershey Halloween Candy? Comment below and let us know!