Olive Garden eat your heart out – it's Slow Cooker Zuppa Toscana Soup for supper!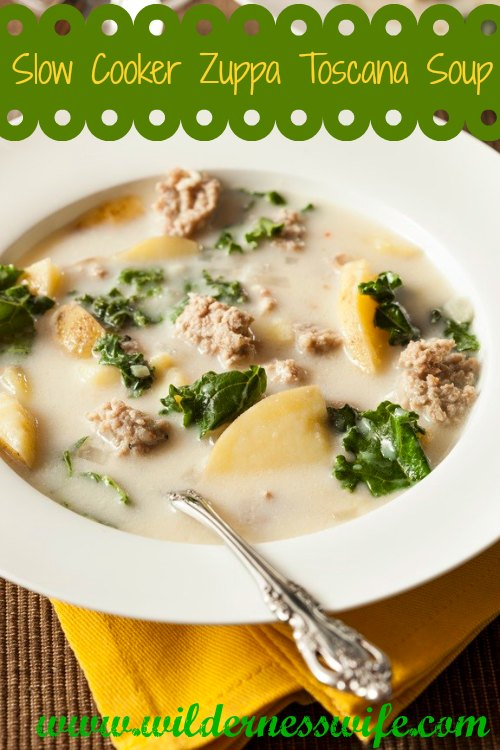 Winter seems like a soup fest!  If I have a fire burning in the kitchen wood stove, I will leave pot of soup simmering on it. But even in the winter, I'm pretty busy and don't always have the time to babysit the kitchen woodstove so I rely on the old slow cooker.  Crock pot cookin' is a favorite of mine year-round. And I love it for soups – soups are so good when they have been slow cooking all day.  It gives the flavors a chance to blend together.
Those words Bill loves to hear …."It's Zuppa for Suppa'!"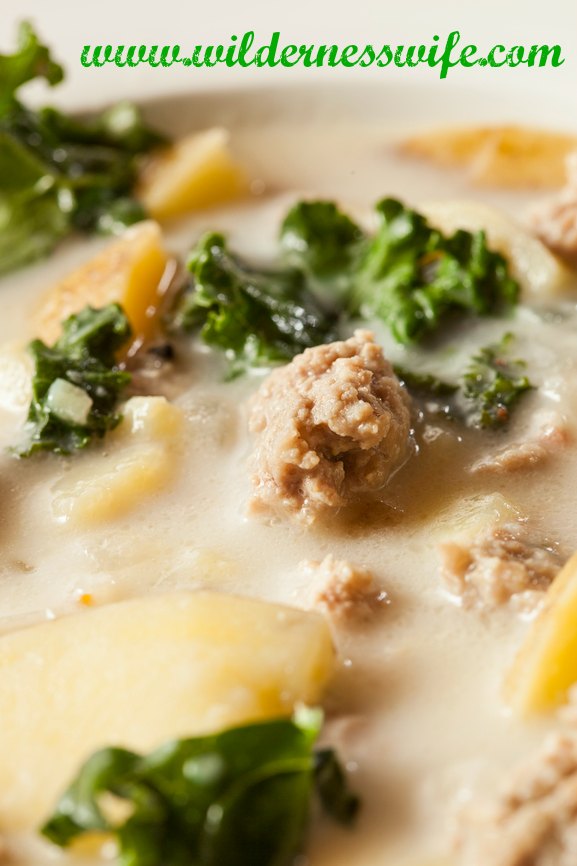 Bill's all time favorite soup is Olive Garden's Zuppa Toscana!  When we go to the Olive Garden he will have at least two bowls of it. So I started  making it for him at home.  It is an easy soup to make and is even better when cooked all day in the slow cooker. Although I can't make a claim that it's healthy (would be a stretch with sausage and cream as ingredients) the kale does add a healthy note to it!