The whole family will love Cheesy Broccoli Cauliflower Casserole.
Getting veggies into the kids can be a bit of a battle but drenching those veggies in tasty sauces and cheese is the perfect strategy. Broccoli and cauliflower are great for this mission and they are extremely good for you.  Broccoli is an extremely beneficial food.  It gives great fiber content, contains Vitamins A and K, and has anti inflammatory properties. Cauliflower also ranks high in the healthy foods list.  It contains Vitamin C and Vitamin K, and also has anti inflammatory properties,  That's good news for those who suffer from arthritis, cardiovascular problems, and many other ailments.  Combining the two into one tasty dish is a win, win in my book!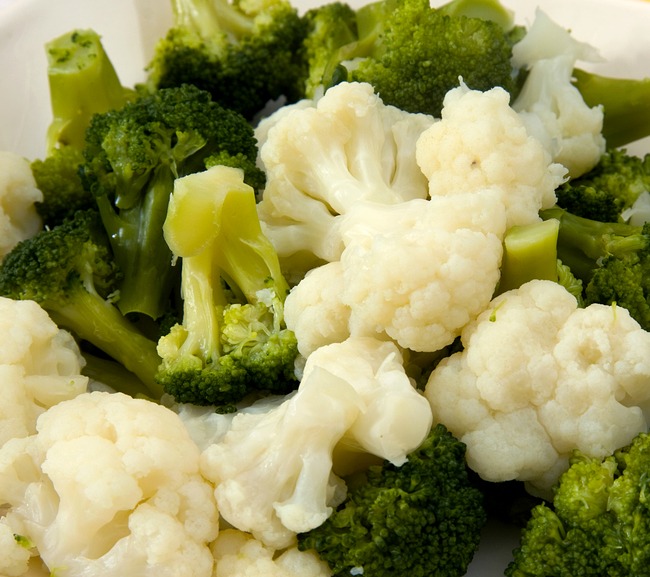 This casserole comes together easily and will have them begging for more.  It's recipe that I prepare quite often for the family and they love it so give it a try with yours! You'll be pleased with the results, and may want to consider growing both veggies in your garden. Both cauliflower and broccoli are easy to grow and easy to preserve through freezing so you can enjoy the results of your harvest all through the year.  Both grow well in colder climates so we Mainers grow a lot of broccoli and cauliflower. Broccoli likes cool weather (does best in temps from 65-80F) , full sun, good drainage, and rich, well fertilized, moist soil. Cauliflower 's growing requirements are very similar to broccoli, and it loves temperatures in the 60F to 75F range.