Sugared Asparagus – a delicious asparagus recipe from my past
I'm always looking for different ways to serve asparagus and this sugared asparagus recipe  is a keeper. I found it a few years back in a folder of my mother's recipes.  It sounded so different and the prep was so easy I had to try it.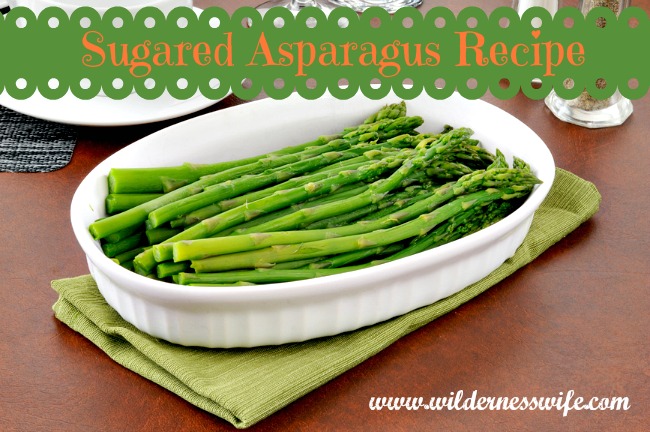 Grow your own asparagus – you'll notice the difference!
I love asparagus so much that we put in our own bed of it a few years back.  Harvesting asparagus in the spring is one of the joys of gardening.  There is no comparison with the flavor of fresh asparagus from your own garden and it is worth the minimal effort it takes to create and maintain your own patch. The commercially grown asparagus in the grocery store is alright but you will definitely recognize the difference when you harvest your own.