Slow Cooker Coq Au Vin – Convenient French Comfort Food
Hearty Coq Au Vin sounds exotic, foreign and sexy but it really is French comfort food. Slow Cooker Coq Au Vin makes this recipe an easy, economical hot meal for a working family. Walk in the door after working all day, cook up a side of rice or egg noodles, or mashed potatoes and Voila! You have dinner ready in record time! Enjoy the meal and the oohs and aahs!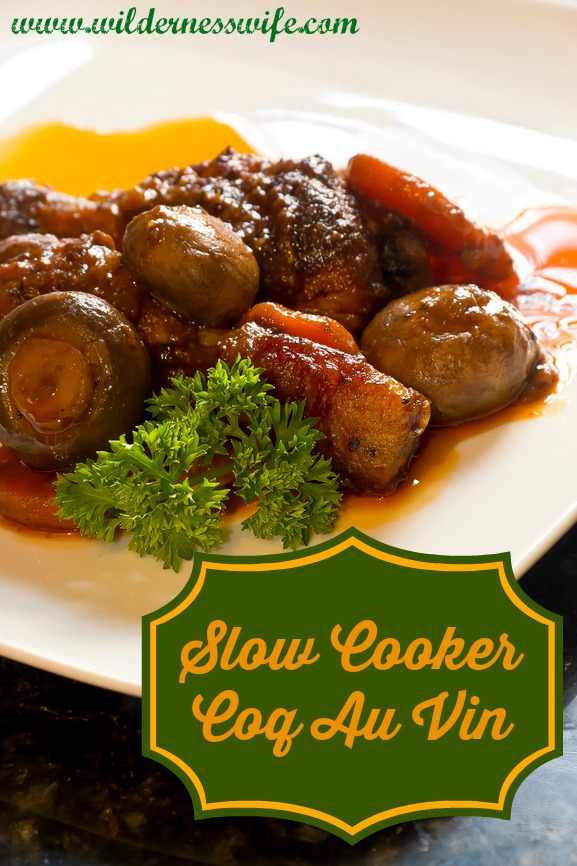 i use chicken thighs which are very economical and a bottle of reasonably priced burgundy which makes this a budget-wise dish. Slow Cooker Coq Au Vin is a huge favorite at the Thompson house. If you are wondering about the wine in the meal being appropriate for young children, realize that the alcohol will cook off when deglazing the skillet leaving the flavor but not the buzz.  And if you are still concerned you could replace 1/2 of the liquid with chicken stock without too much of the flavor.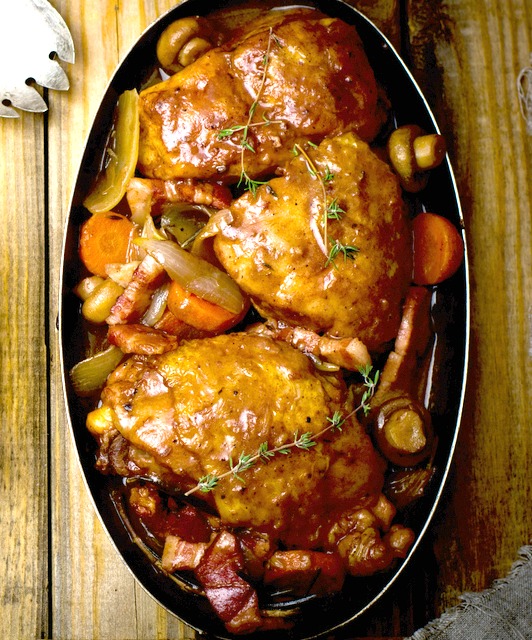 For more info about cooking with a slow cooker, read my post Slow Cooker Crock Pot Recipes and Basics 101  which will give you lots of basic helpful info on slow cooker – crock pot cooking.