Roasted Asparagus – Thank you, Ina Garten, the Barefoot Contessa!
Have you ever roasted asparagus? Growing up my mother and grandmother always boiled vegetables. When you think about it, the water that you drain away after boiling them probably contains a lot of the flavor and nutrients. When I discovered roasting vegetables, from watching Ina Garten of Barefoot Contessa fame, I was thrilled with the result. Roasting is now my go-to method for a lot of vegetables that I used to cook by drowning them in boiling water. I use the method for potatoes, squash, brussel sprouts, beets, carrots, broccoli, cauliflower, the list goes on and on.  Roasted asparagus is one of my favorites!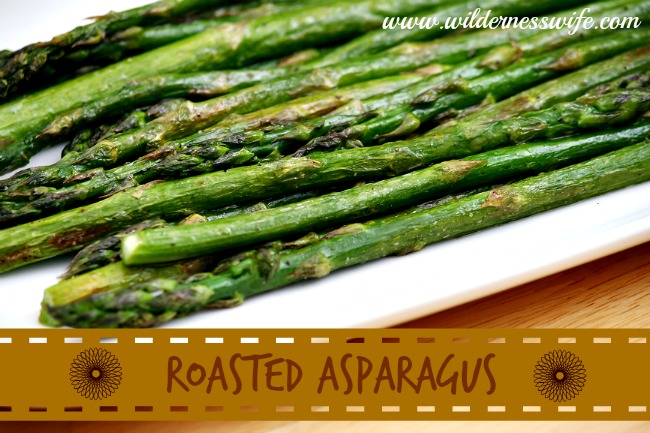 Roasting Asparagus is really easy.  Super Easy!  As easy as laying it on a baking sheet, tossing it in olive oil, sprinkling it with salt and pepper, and putting it in an oven at 400 degrees for 10-30 minutes, time dependent on the size/thickness of the asparagus. That's it!  All that's left to do is eat it! Yum!
The roasted asparagus can be served with plain butter and a drizzle of lemon juice or with an sauce that you would like.  Hollandaise is always yummy and not that difficult to make!  Try my recipe below for a quick and easy but very tasty sauce. Although not traditional, its the same ingredients and the blender method takes the scary out of making hollandaise sauce.
I  love Roasted Asparagus with Hollandaise Sauce for a veggie side dish with ham, like at Easter dinner.