Moose hugs from the North Maine Woods! I'm Sheryl aka The Wilderness Wife. I created this blog in 2012 to share my life here in northern Maine. As time has gone on I have been able to connect with so many wonderful readers who have enjoyed my recipes, crafts, gardening tips,  ideas, family and pets.
I live on a small "farmette" in a tiny town called Sherman, Maine.  Sherman is in the heart of logging and potato country, about 90 miles north of Bangor.  Small (population of 450) and remote but incredibly beautiful , Sherman has picturesque views of Mount Katahdin, the northern terminus of the Appalachian Trail, about 20 miles to our west.  Our little "piece of heaven" has an incredible view of the mountain and all the rest of Baxter State Park from our front porch.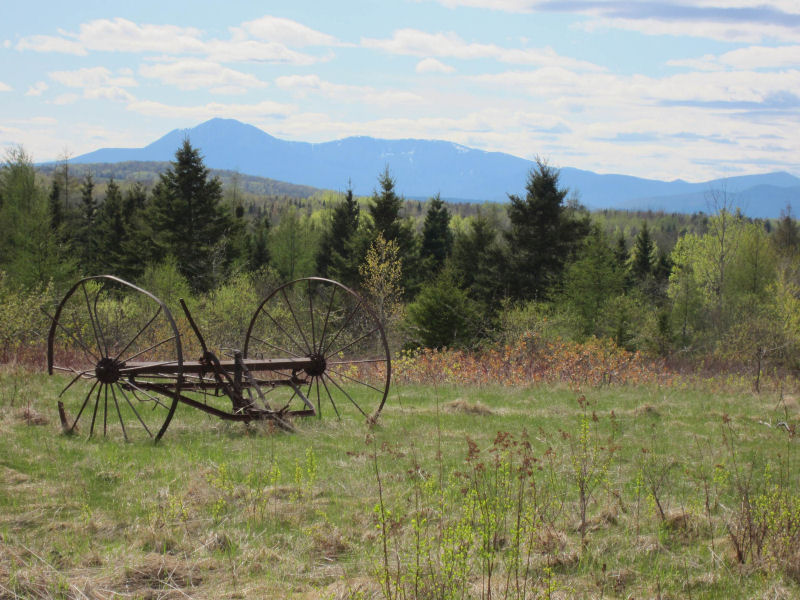 I live on 60 acres of rugged but beautiful woods and fields with my German Shepherd dogs, and our two cats Chuckles and Aiko.   And we have lots of other critters here to….moose, deer, bobcats, lynx, and bear wander through our yard and bald eagles and hawks are always soaring overhead!
I love to cook and create recipe. There are many here on the blog for you to try.  Baking and slow cooking are 2 of my favorites. My late husband always said never trust a skinny cook. I think of him often when I'm cooking his favorite recipes.  I lost him to colon cancer a year ago. Working on this blog helps keep the sadness away.

Crafting has always been my favorite creative outlet. I am a primitive Americana artist much in the style of Charles Wysocki and Linda Nelson.  Telling stories through my paintings has always been fun for me. I love painting Americana house portraits that allow me to work closely with clients incorporating special memories into the painting.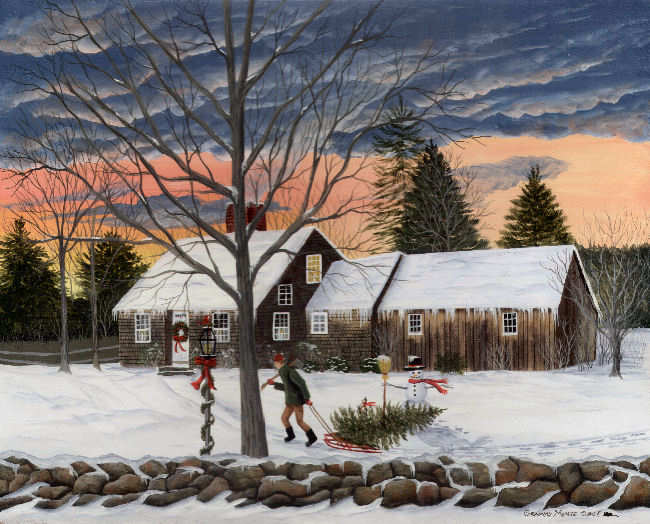 So I hope you join me I share my recipes, practical knowledge and love of fun with you.  If you would like to join my mailing list for my monthly newsletter, just sign up on the form in the column to the right.