Moose hugs from the North Maine Woods! I'm Sheryl aka The Wilderness Wife and I created this blog in 2012 to share my life here in northern Maine with friends and family. As time went on more and more visitors showed up that I had never met before. It is amazing that I have been able to connect with so many wonderful readers who have enjoyed my recipes, crafts, gardening tips,  ideas, family and pets.
I live on a small "farmette" in a tiny town called Sherman, Maine.  Sherman is in the heart of logging and potato country, about 90 miles north of Bangor.  Small (population of 450) and remote but incredibly beautiful , Sherman has picturesque views of Mount Katahdin, the northern terminus of the Appalachian Trail, about 20 miles to our west.  Our little "piece of heaven" has an incredible view of the mountain and all the rest of Baxter State Park from our front porch.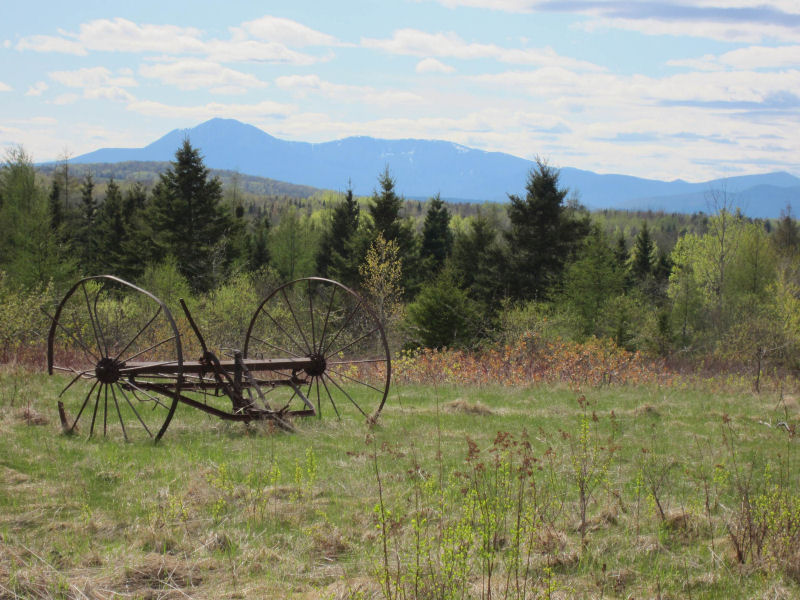 I live on 60 acres of rugged but beautiful woods and fields with my German Shepherd dogs, and our two cats Chuckles and Aiko.   And we have lots of other critters here to….moose, deer, bobcats, lynx, and bear wander through our yard and bald eagles and hawks are always soaring overhead!

Cooking and creating recipes is one of my joys. I have years of experience cooking for my husband and 3 sons and love sharing what I have learned with the young families that visit my blog. My recipes are not fancy with lots of exotic and expensive ingredients, but instead are easy, often quick, made with easily attainable ingredients you can find at your local grocery store. Baking, slow cooking, and grilling are some of my favorites styles of cooking. I'm not into food fads and the majority of my recipes are good, tasty comfort food.  If you are looking for vegan or gluten free or low calorie, this isn't the place for you. Moderation in all things is the way to approach life including cooking and eating.

Creativity and crafting has always been an important part of my life. I am a primitive Americana  folk artist much in the style of Charles Wysocki and Linda Nelson.  Telling stories through my paintings has always been fun for me. I have taught decorative painting as a national travel teacher, written articles for craft magazines, and designed painting projects for craft paint companies.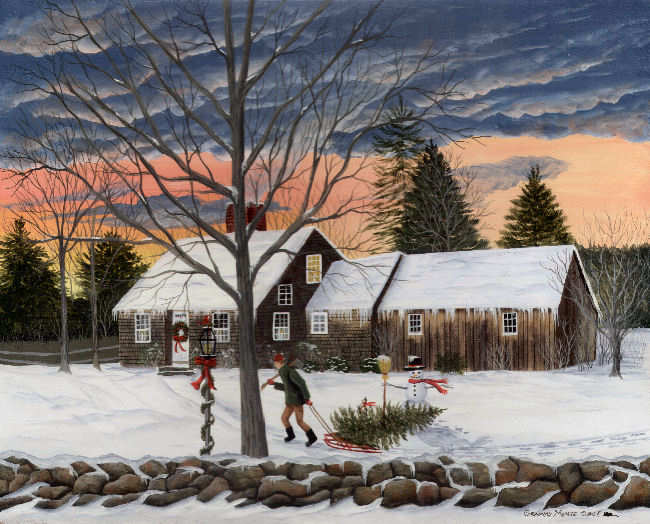 My paintings have been licensed and reproduced as home décor prints, greeting cards, and home décor products. One of my favorite painting endeavors are my Americana house portraits that allow me to work closely with clients incorporating special memories into the painting.

My other passion in life is my German Shepherd dogs that my son, Doug, and I breed, raise and train to be mobility service dogs for the disabled. My father was a professional animal trainer with a number of circuses in his younger days.  As a young child I learned from him how to communicate with animals and have them respond to instruction. Animal training is all about developing a bond and a channel of communication with the animal. You can learn more about our beautiful German Shepherds at The Haven Kennels website.
I look forward to sharing my life with you so I hope you join me as I share my recipes, practical knowledge, and love of fun with you.  If you would like to join my mailing list for my monthly newsletter, just sign up on the form in the column to the right.