We're in Pre-Zucchini Overload phase!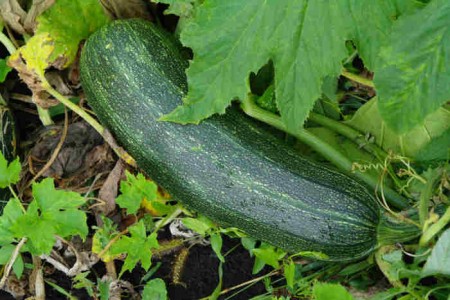 The zucchini harvest is in its earliest stage when the family is not ready to turn zucchini green at the sight of the world's most prolific squash. So it's time to dust off the zucchini recipes and get ready for the green squash glut that is to come.  Today I am revisiting some of my previous zucchini posts and adding a new recipe to the group.
Slow Cooker Zucchini Italiano Casserole Recipe
First let's visit a family favorite – Slow Cooker Zucchini Italiano Casserole.  This is cheesy and tasty and when I serve this I never have leftovers! That's pretty good when you're talking Zucchini.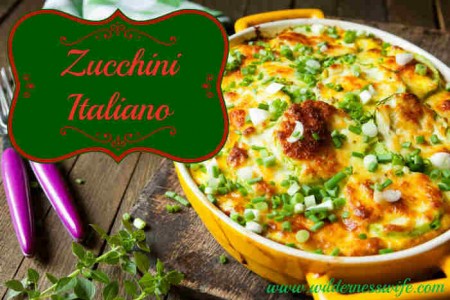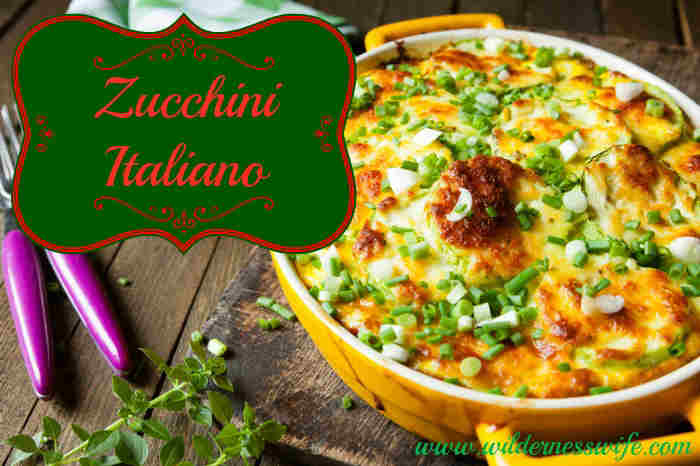 Zucchini Relish Recipe
I love the idea of preserving my garden harvest.  It takes the pressure of using up all the zucchini during the growing season off……just how much zucchini can you serve up in a 2-3 month period without the family threatening mutiny.  "Sister Jo's Zucchini Relish" is absolutely yummy and a great way to use up all those  baseball bat sized zucchini that you have on hand in September.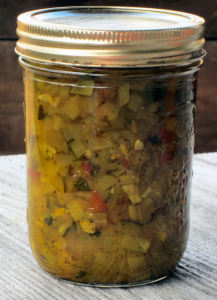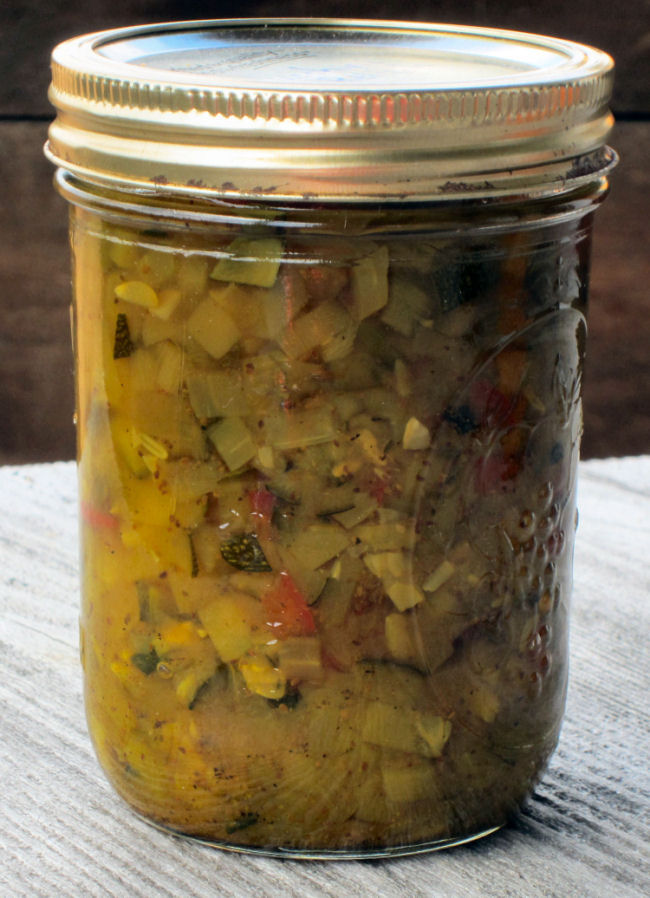 Bread & Butter Zucchini Pickles Recipe
While we are talking canning and preserving zucchini, let me tell you they make great pickles.  This recipe for Bread & Butter Zucchini Pickles is one of Bill's favorites. Pickling uses the hot water bath canning method, which is the easiest way to can.  Just follow directions and it is pretty much foolproof – Bread & Butter Zucchini Pickles Recipe If you have nevver canned before, here is a tutorial for water bath canning dilly beans that will show you the procedure for canning any pickled product – Dilly Bean Recipe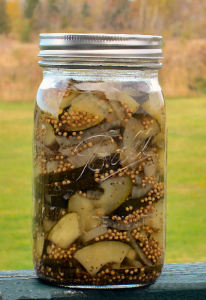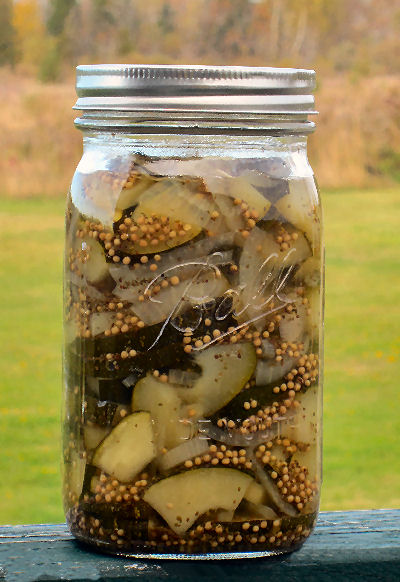 And now a little drum roll for a new zucchini recipe! Zucchini and Tomatoes Au Gratin
Here's another of my zucchini recipes for you.  It's the time of the year when everyone wants zucchini recipes so I'll be adding some more in the next two weeks.  The family loves this one, but you can get the Thompson clan to eat anything if you put tomato and lots of cheese on it.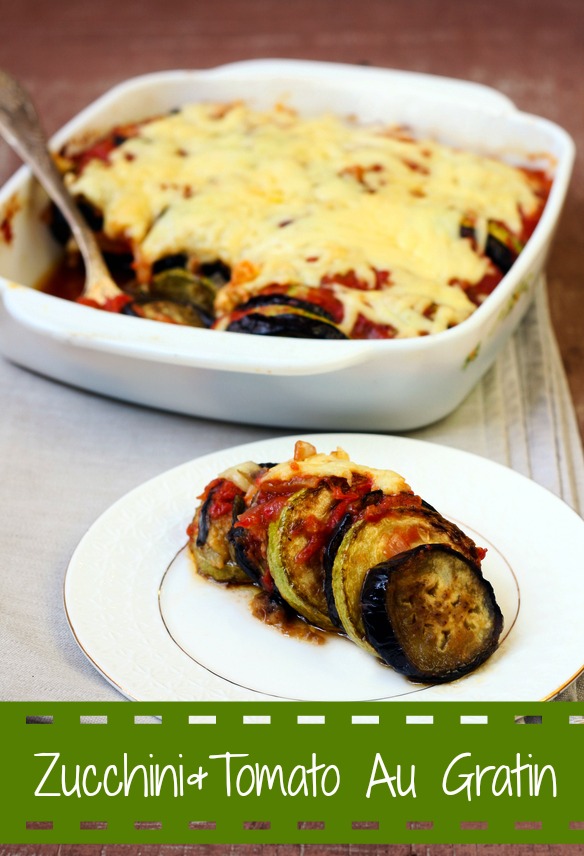 | | | |
| --- | --- | --- |
| Zucchini & Tomatoes Au Gratin | | Print |
Author:
The Wilderness Wife
Prep time:
Cook time:
Total time:
Another great way to use up the abundant supply of zucchini from your garden!
Ingredients
2 lb. zucchini, sliced in ¼ inch thick slices
3 tbs. chopped onion
2 tbs. olive oil
1tbs. butter
2 c.stewed tomatoes, drained
½ tsp.salt
⅛ tsp. ground pepper
⅛ tsp. garlic powder
¾ c. grated mozzarella cheese
¼ c. grated Parmesan cheese
Instructions
Preheat oven to 375 F.
Wash zucchini and slice into ¼ inch thick pieces.
Melt butter in olive oil in a saute pan.
Add onion and zucchini, and cook slowly for 5 minutes.
Add tomatoes, salt, pepper, and garlic powder and cook for 5 minutes longer.
Pour into a greased casserole dish.
Sprinkle the two cheeses over the top.
Bake for 20 minutes till cheese is melted, bubbly and golden brown.