My Grandmother's Basic Pancake Recipe
Your basic pancake, flapjack, griddle cake….whatever you choose to call them, are an American breakfast favorite.  Everyone has their favorite childhood memory of those luscious little cakey disks smothered in maple syrup.  Such a popular breakfast food and yet most Americans make them from premixed ingredients in a cardboard box.  Trust me on this- no matter how domestic the little lady on the box looks her mix is no match for my basic pancake recipe handed down to me by my Nana.  This pancake recipe might not be quite as quick but its flavor is unrivaled.  These are the fluffiest, tenderest pancakes you will ever sink your teeth into.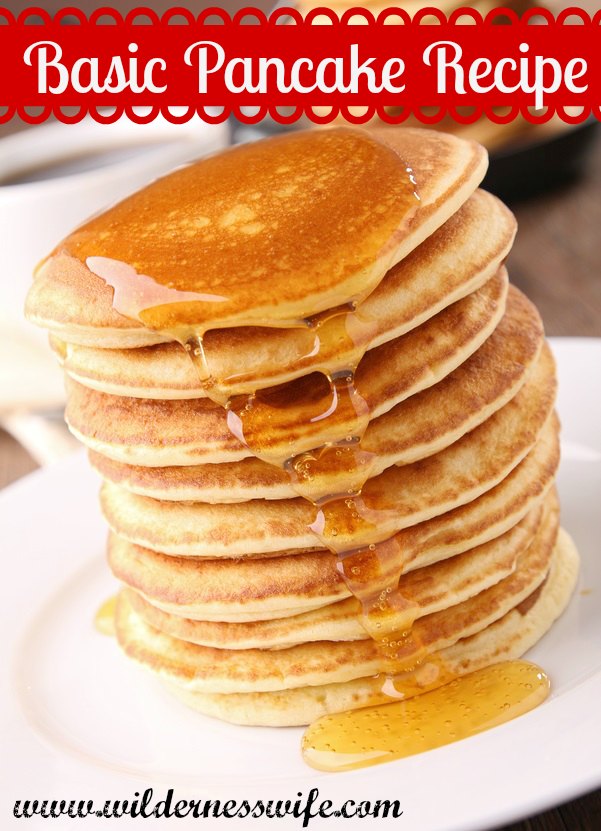 Variations on the Basic Fluffy Pancake Theme
This is a basic recipe and the addition of any number of "extras" can change it up.  Kids love it when you add chocolate chips, pieces of banana, blueberries, raisins,…… the possibilities are endless.  Retirement and make it fun! This is a great recipe to make with your kids help.  Cooking breakfast together is a great family activity!