The perfect spot for your vacation home
This lot is the perfect spot for your vacation getaway. Its the perfect lot for your vacation home or just quiet spot to camp. Build a cabin or park your camper and then snowmobile in the winter, ride your ATV in the summer, and enjoy magnificent sunsets year round. Located in the quiet northern Maine town of Sherman, this 3.3 acre +/- lot has a spectacular view of Mount Katahdin and the mountains of Baxter State Park. Its conveniently located 5 miles from I-95 and 2 1/2 miles from the town center where a post office, general store, church, and library are located. Explore hundreds of miles of wilderness tote road easily accessible from this lot. Also easy access to the network of northern Maine snowmobile and ATV trails is just a half mile away.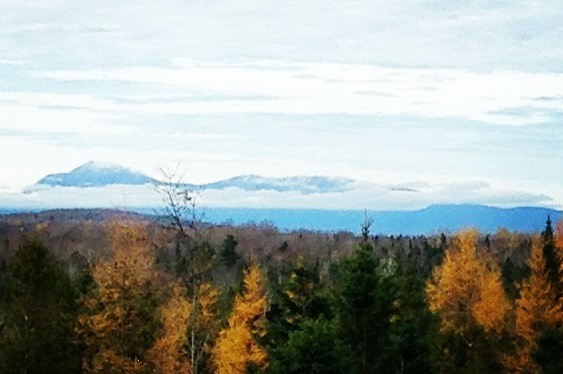 All about Sherman, Maine
Sherman is a small town on the southern edge of Aroostook County. With a population of approximately 780, it has a county quiet vibe that is refreshing in the stresses of today's world. In Sherman, family values and a sense of community are the way of life. Sherman has a regional K-12 school system shared with the other close by towns of Patten, Mount Chase, Stacyville, and the unorganized townships of Benedicta and Silver Ridge.
In the town center, there is a well stocked general store, a post office, church, and library. The town square has a charming turn of the century gazebo and grass park where numerous town functions are held. The Sherman Olde Home Days, held annually on Labor Day, has such fun events as a variety show, Little Miss Old Home Days competition, parade with Best Float Contest, cow patty bingo, classic car show, auction, lobster bake, fireworks ,and chicken barbecue. There are numerous lakes and brooks in the area that are perfect for fly fishing. In the fall hundreds of miles of logging roads give you easy access to grouse, bear and deer hunting. This area, in the heart of the North Maine Woods, is a sportsman's paradise.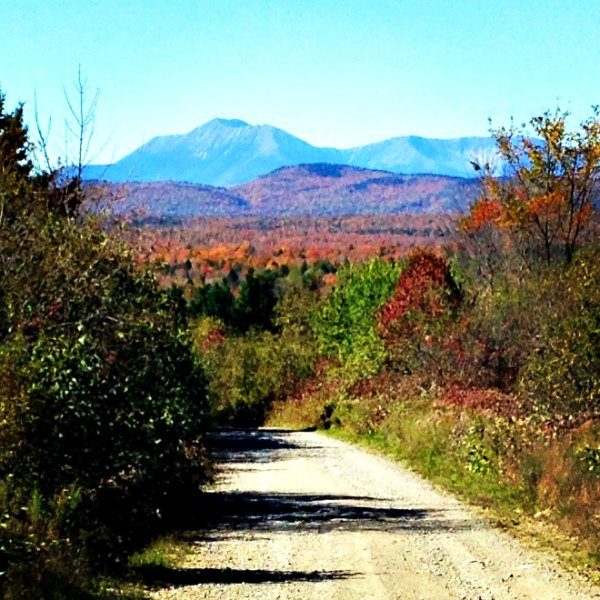 Sherman and the Amish
Sherman has a very active Amish community that has developed in the last 10 years. Currently there are about15 Amish farms in the town. Many of farms have roadside stands where they sell produce, baked goods, jams, crafts including gorgeous baskets and quilts.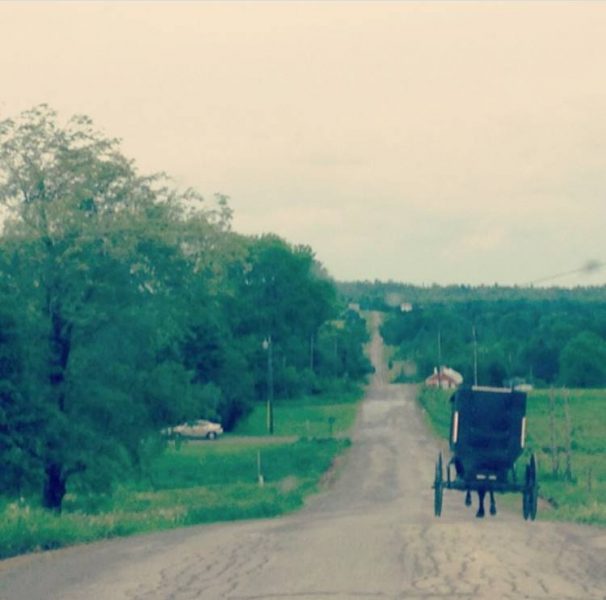 The Amish have a fascinating lifestyle. I never cease to be amazed as the women drive their carriages along the road on their way to the general store with as much ease as I drive my car. Many of the Amish men hire out into the community to do carpentry, chimney cleaning, and yard work at reasonable prices. Often the women and young girls can be hired as housekeepers.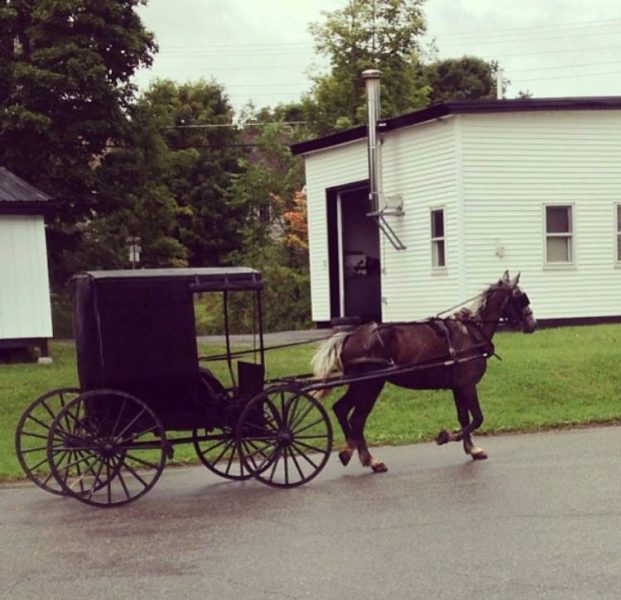 The History of the Lot
Back in 1989, after living in southern New Hampshire for most of our lives, we decided to move north. The urban clutter that was creeping into southern New Hampshire from Massachusetts was getting to be too much. Traffic, drugs, crime were getting to be all too common. Our home had been broken into twice; we saw drug deals taking place in plain view on the main street of our town; driving home from work was taking longer and longer as traffic got more intense. Back in the 1970's, we had a brief one year stay in Maine while my husband worked a union construction job in the Augusta area. We lived in a charming little village called Mount Vernon. It was quaint, nestled on the shore of a small lake, and the population consisted of an interesting mix of native Mainers, new age hippies, and transient union workers like us. It was one of the happiest times in our marriage. When we decided to leave southern New Hampshire, we immediately thought of moving back to that area in Maine. As we searched for land, we found that things had changed in the 18 years we had been away from the Augusta area. And it was on its way to turning into what we were trying to leave behind in a very short time. So, we looked further north, where we could get even more land for our money. After many weekend trips north spent roaming the country side with realtors, we fell in love with this piece of land. Were we totally ready for the drastic changes in our lifestyle? Yes! In the 29 years I have lived here, I have no regrets. I'm 74 and grew up n the New Hampshire of the 1950's. Sherman, reminds me of that time. The small-town sense of community is prevalent here. Everyone watches out for their neighbors. A loss for one family is a loss for the community.
We originally purchased 59 acres in 1989 and built our home about 1500 feet off the Gallison Road in 1993. It's a quiet setting with a lovely view of the mountain. A few years later when one of our sons expressed an interest in building a home on the property, we divided out a parcel that amounted to 6.7 acres. He eventually changed his mind so we just held onto the parcel. My husband passed away 4 years ago from colon cancer. I am in the process of downsizing and I have decided to sell the small parcel of land and retain the larger one with my home for now. I have divided the 6.7 acre into two parcels and the first lot sold 2 years ago to a couple from New Hampshire, who plan to build their retirement home there. Each parcel has about 3.3 acres and sit side by side with frontage on the Gallison Road.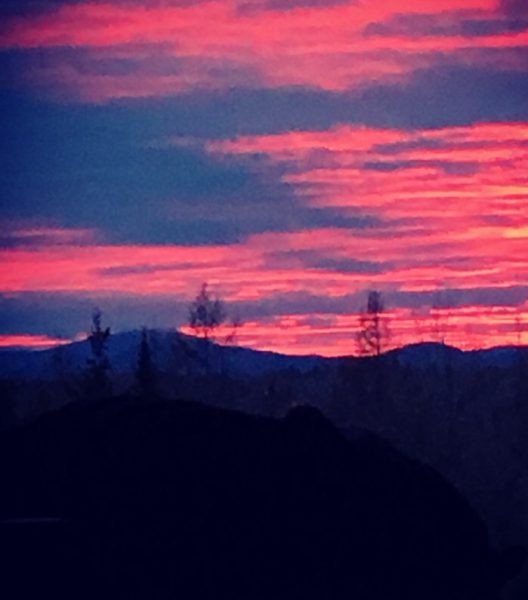 The primary thing that makes this lot special is its spectacular view of Mount Katahdin and all of Baxter State Park. The state park is surrounded by the North Maine Woods, a wilderness area encompassing 3.5 million acres of forest land owned by private citizens and paper companies. This area of Maine has hundreds of lakes and ponds most of which are accessible by auto using the thousands of miles of logging tote roads that are also great fun on a snowmobile, or an ATV. The lot gently slopes to the west providing many spectacular evening sunsets to enjoy. The first day we visited the lot with a real estate agent the mountain was clearly visible and took our breath away. We later visited the lot in the evening and watched the incredible sunset while sharing a bottle of Dubonnet Red. It was then I decided that this special place was where I wanted to live out the rest of my days.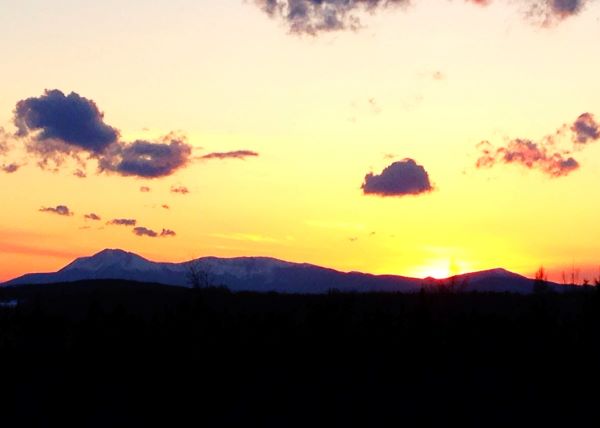 When we purchased the land, the lots were being kept as hayfields but had previously been used as potato fields for over 40 years. The first few years we owned the lots we kept them mowed with a bush hog, but for the last 10 years we have let them become overgrown with a mix of poplar/aspen, spruce and alders. This type of over-growth can easily be cleared with a chainsaw and a bulldozer but you may want to keep some of the trees for privacy from the paved Gallison Road. The property will be conveyed by warranty deed. It is 600 feet deep at the deepest point and has 250 feet of frontage on the Gallison Road. The parcel of land is somewhat triangular. The lot is conveniently located 1/4 mile from an easy access to the Maine ITS Snowmobile Trail system which can also be used in the summer by ATV's.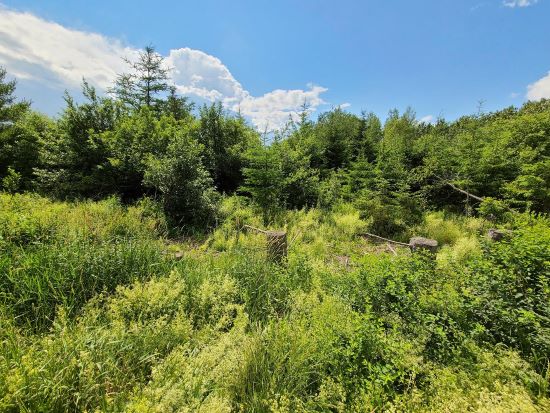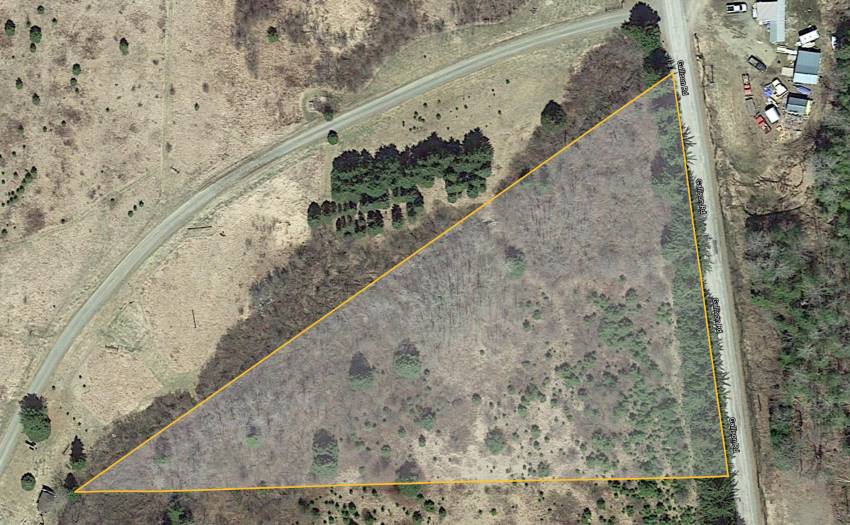 Covid-19 and Northern Maine
Maine has not been as hard hit by the virus as the rest of the USA. We have consistently had one of the lowest infection rates in the United States. Maine has been very proactive in preventing disease spread. Currently (April 18, 2021) 55% of the Maine adult population has had at least one shot of a Covid-19 vaccine.
For more information contact me by email or phone –
Please note when contacting me by phone, that I do not answer calls from unknown parties due to so many scam and robo calls that are prevalent in today's world. Just leave a voicemail message and I will get back to you. In your message state your name, that you are calling about the "lot for sale", and best time to return your call. Telephone number is 207-267-1552
You also can email me at [email protected]