A Grammy Mouse House Portrait – The Perfect Gift for any Occasion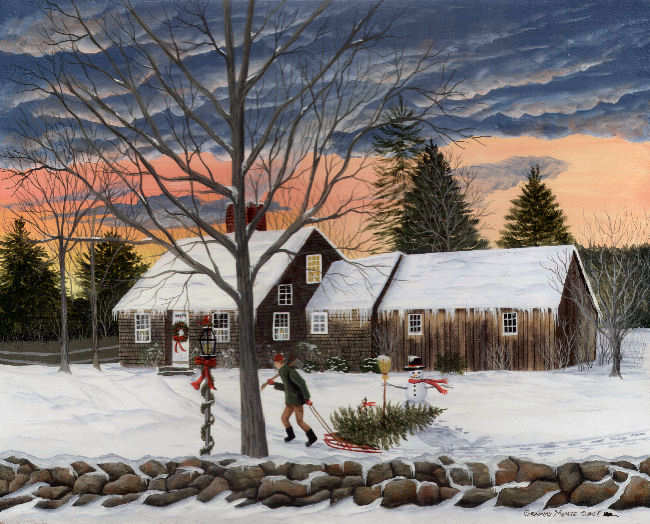 A Grammy Mouse home portrait is the perfect gift for any occasion – Mother's Day, Christmas, birthdays, a truly special anniversary. It's perfect for the parents or grandparents who are downsizing and selling the long time family home.  They can preserve special memories of the family homestead for generations to come.  My home portraits are done in the Americana folk art style which allows me not only to artistically reproduce the home but tell a visual story of special times.  Full rights for reproducing the painting as a print or as a greeting card (they make wonderful Christmas cards) are included in the purchase price.  Prints are a wonderful way to share the memories with the entire family and generations to come.  In my other life (from blogging) I am a folk artist.  My work is contained in folk art collections all over the world, has been published as limited edition prints, greeting cards and licensed for use  in the home décor industry. Over the years I have done a number of personalized "home portraits" for clients. I refer to them as home portraits rather than the more conventional term "House portraits" because they are more than the typical architectural rendering of a house. Collecting as many details and wishes from the client as I can, I strive to have these paintings have real personal meaning for the recipient so I pay close attention to all the specialized  requests a client has such as the inclusion of children, pets, a favorite rose bush or birdhouse…..whatever it takes to make the painting special and let it tell a family story. For me no detail is to small and no request too strange.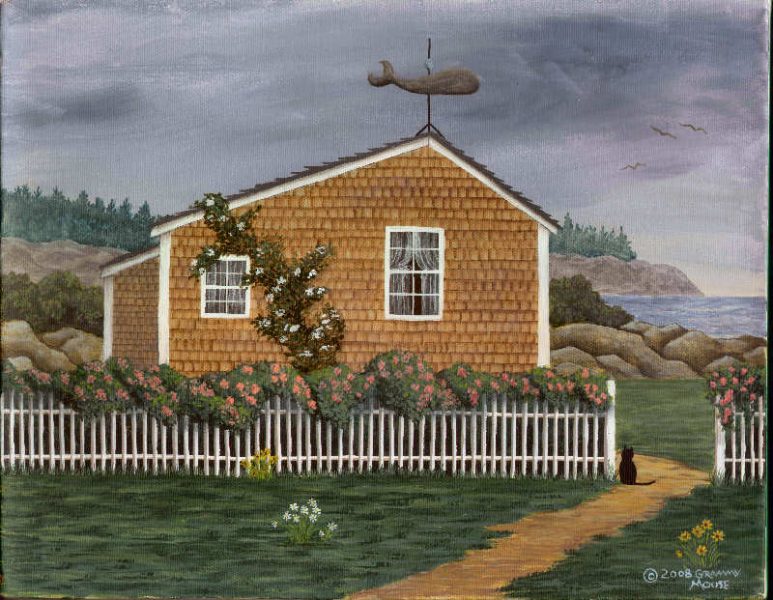 The house portrait paintings are done in my folksy Americana style. It's fun to add details like children, pets, favorite cars, motorcycles …whatever will make the painting special and meaningful for you. These paintings make the ultimate gift – perfect for the person who has everything.  They are a wonderful surprise for retired parents that are downsizing and selling the family homestead.  It's a chance for them to preserve all those cherished memories and create a family heirloom that an be passed through the generations.  It's the perfect Christmas, anniversary, birthday, and Mother's Day present.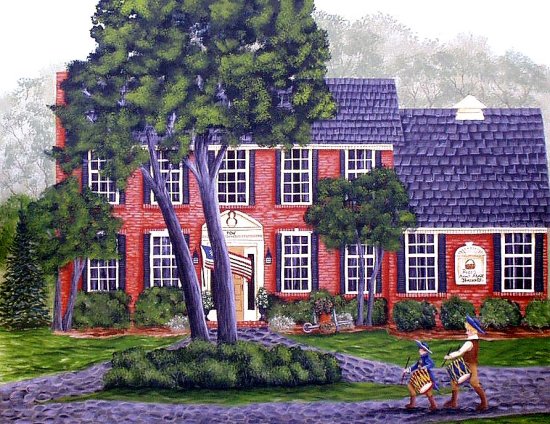 The process is easy.  Photos can be emailed to me and we keep in touch during the painting process by email so you can give me your input and I can ask you questions. If this is a  last minute gift or you would like to allow the recipient the option of working with artist during the creation of the home portrait, I will provide you with a color gift certificate (by email) that you print out and wrap up and give to the recipient. This allows the recipient to be able to share in the creative process and receive the exact rendering of their home they want.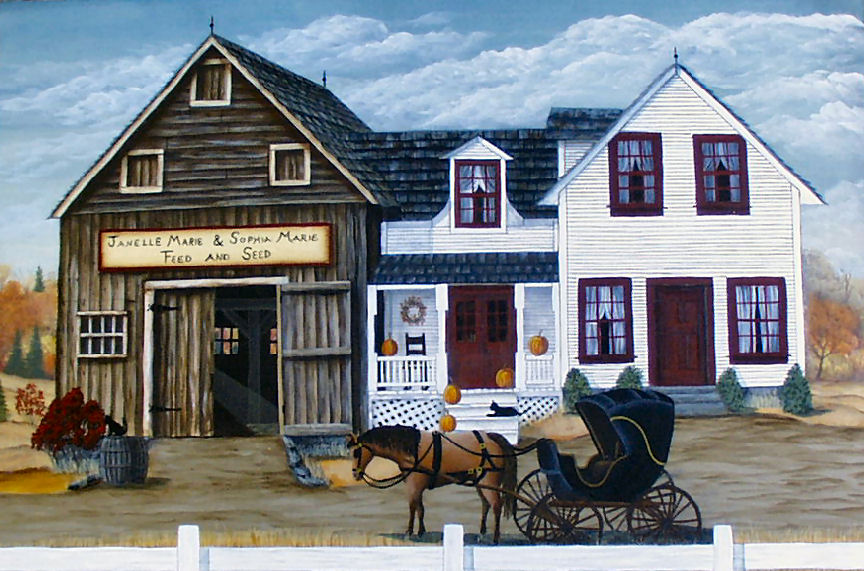 ~Mothers Day Special ~
~ 11 x14 size – $110.00 and FREE SHIPPING~
Pricing
 8 x 12 gallery wrapped canvas – $125.00 plus $10.00 shipping
*11 x 14 gallery wrapped canvas – $160.00 plus $10.00 shipping*
16 x 20 gallery wrapped canvas – $300.00 plus $25.00 shipping
18 x 24 gallery wrapped canvas – $450.00 plus $30.00 shipping
30 x 40 gallery wrapped canvas – $700.00 plus $50.00 shipping
To purchase, send me an email at [email protected] with your request indicating size. In turn I will send you an invoice through PayPal. You do not have to have a PayPal account to make the purchase you can use your credit card to make a one-time purchase through the PayPal website.  After you make your purchase, I will email you a questionnaire to fill out to help me start the planning of your painting or if it is a gift, I will email you a gift certificate as a PDF file that you can print out and present to the recipient of your gift.  There are more house portraits below.