Grammy Mouse's
Folk Art Prints

These three originals  Folk Art paintings by renowned Maine Folk Artist Grammy Mouse Thompson have been released by Grammy Mouse's publisher as open edition prints.  The originals have been sold to collectors and are no longer available for purchase but these stunning folk art renditions of  life in Maine are available in richly colored 12 x 16 Artist Proof prints signed by Grammy Mouse Thompson.
To learn more about Grammy Mouse's wonderful Maine Folk Art checkout these pages – Grammy Mouse, Maine Folk Artist , Grammy Mouse Thompson Americana House Portraits
Welcome Spring Folk Art Print Sale!!!!!!!!!
Get All 3 12×16 Prints Signed by Grammy Mouse for $25.00 + $4.00 Shipping.
That's right.  All 3 prints for just half the price than if you purchased them individually.  You will receive New England Retreat, Winter on the Farm, and Footprints in the Snow. There are only 20 sets available so don't wait too long. Prints will be signed by Maine Folk artist, Grammy Mouse Thompson.

New England Retreat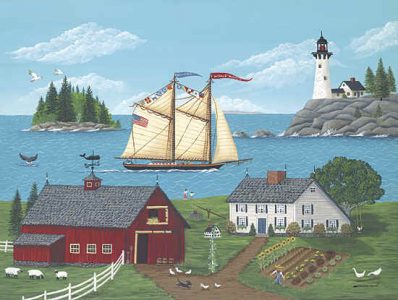 Price $20 + $4 shipping
Winter on the Farm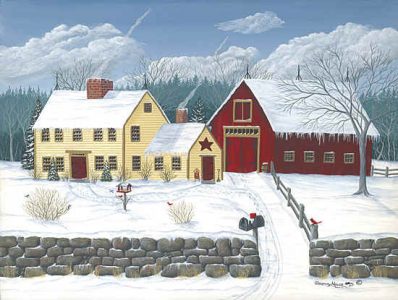 Price $20 + $4 shipping
Footprints in the Snow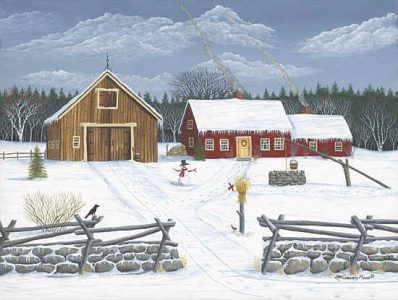 Price $20 + $4 shipping