In this collection of Bread Recipes, you will find all the basic bread baking information you need to be successful making your own bread. From baking bread in a conventional oven, a bread machine, or even in your crockpot/slow cooker, you will find basic white bread recipes, French bread recipes, artisan bread recipes, and even KitchenAid stand mixer bread recipes.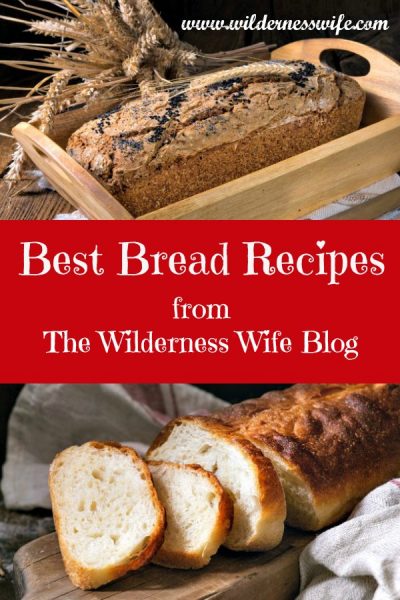 Best Basic Bread Recipes
All of the recipes listed here are homemade bread yeast recipes as I have another page for my collection of quick bread recipes here – Quick Bread, Muffin, Scone, Biscuit and Donuts recipes.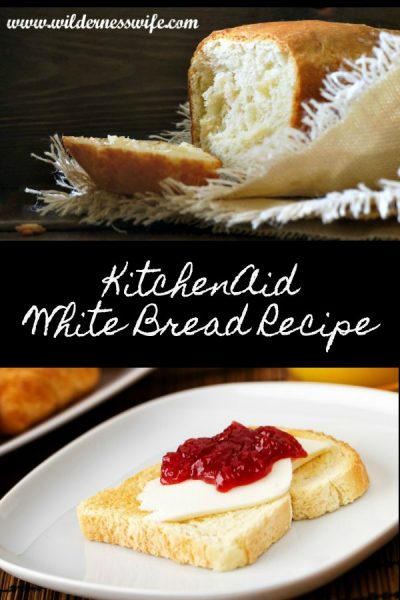 I have to say that the most necessary piece of equipment that I use in my bread making is my KitchenAid Mixer.  Amazingly it is 28 years old and still working.  A KitchenAid mixer may seem like an expensive counter appliance but trust me, it is well worth the investment. Buy it on Amazon and if you have Prime membership (which I love) you'll get free 2 day shipping.
Sign up for our email list (form in the right side column) for free recipes, craft projects, and the lastest news from the Wilderness Wife Blog.