Disclosure: I received compensation from Aleve to write this post. All opinions are entirely my own. #NeverBackDown #Aleve #CollectiveBias #advertisement
Planning for a busy day ahead
I've always been the ALL-IN/FOCUS ON THE GOAL type person. Whether it's a large life-changing goal or just a daily planned schedule, I tend to focus on the tasks at hand and will drive myself to get them done no matter what. I never back down from the challenge I'm up against. Defeat just isn't in my vocabulary, which often means that I overdo things and end up paying the price physically. Today is going to be one of those #NeverBackDown days where my plate is pretty full.
I am an organization "nut" and an important part of my organizing routine is lists. Each morning I start my day on my deck with a cup of coffee, a pen, and my notebook. Today, along with the regular everyday with my German Shepherd dogs that I breed and train to be mobility service dogs, I'm adding a few extra things on my list.
It looks like today's list just got longer and lot more physical. Not the happiest reality check for me, because when I stepped out of bed this morning, I felt a twinge of pain in my left leg. I don't have time to baby it. When it occasionally gives me trouble I rely primarily on physical therapy exercises that keep the tendons and muscles stretched and strengthened and give it a day's rest. That regimen helps immensely but for a day like today with a lot of physical activity planned and a necessary deadline I am going to need Aleve Back & Muscle Pain to help me power through this day.  Thank goodness I picked some up when I was at Walmart shopping this week. With the schedule I have ahead of me, I am going to need some solid pain relief from Aleve.
Time for some Apple picking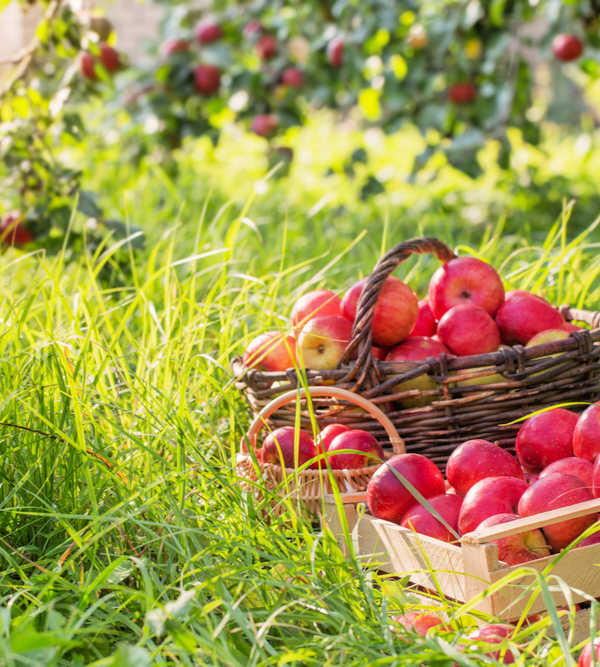 The apple trees at the edge of the lawn are laden with beautiful ripe fruit which the deer and bear love to come and steal. Tomorrow's weather report says it's going to be cloudy, rainy, and very windy so it will be the perfect day to make some apple butter. Picking apples requires a lot of bending, stretching, and heavy boxes of fruit to carry. I'll be using a lot of back muscles that I don't normally use but tomorrow will be the perfect day for canning some apple butter so I just need to get it done.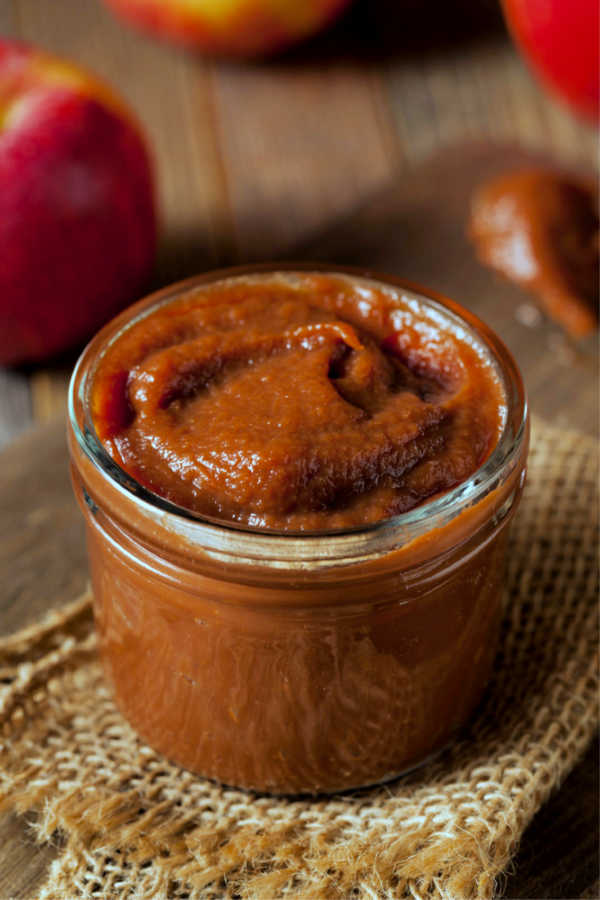 Firewood – a reality of living in the North Maine Woods
Next on my list is a pile of firewood that has been baking in the sun for a while and is now perfectly dry and seasoned. I want to get that stacked neatly on the porch before the rain comes and gets it all wet again. I don't know if it's my Type-A personality but there is something very satisfying to me about neatly stacked firewood. Maybe it comes from my lifestyle living in the middle of the North Maine Woods. Often our power goes out during storms and using my vintage kitchen wood cook stove is a necessary thing to cook and keep my home warm. Stacking the wood may be a satisfying job when it's done but it can be a "back buster" and make you tired and achy. Glad I can rely on Aleve Back & Muscle Pain to get me through this job.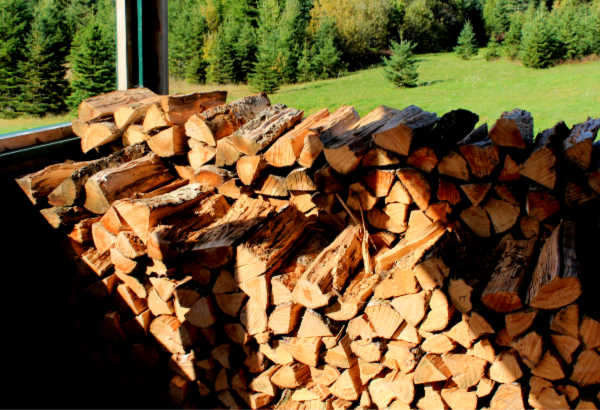 Daily chores of working with the dogs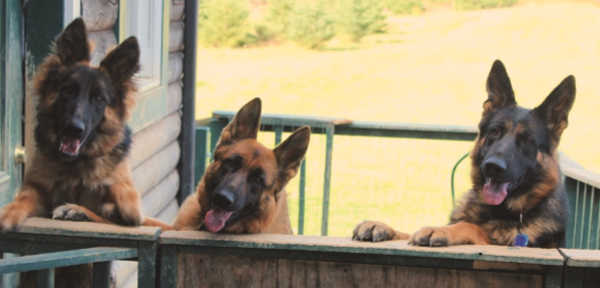 When I say I don't have time to give into little aches and pains, I mean it! Waiting for me every day are 5 German Shepherds that have to be cared for. These beautiful creatures need to be fed, watered and have their pen cleaned. And if we have puppies that work multiplies exponentially! After those basic needs are taken care of, it's time for exercise and training. German Shepherds need their exercise. They are Olympic level athletes so a quick game of Frisbee isn't going to do it for them. They need a couple of miles of fast walking/running to keep them in shape. After their daily exercise, it is time to start their training. Today we are working on getting in and out of a vehicle the correct way. A service dog must be under control at all times when they are in public including when they enter and exit a vehicle. These manners are necessary for their service dog certification so we spend a great deal of time working on it.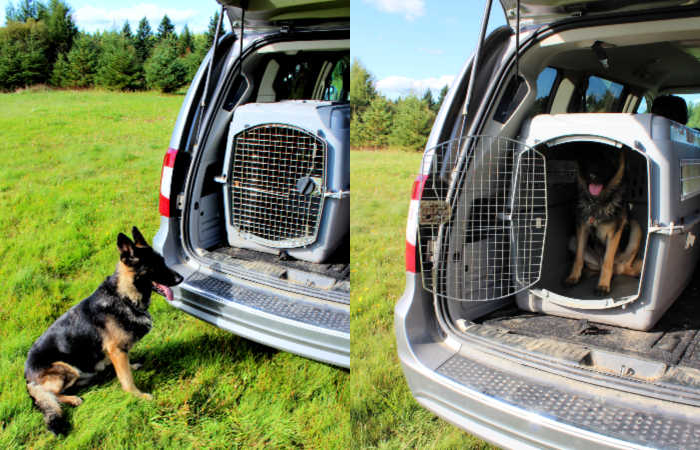 Do you have those busy and strenuous days where you need to "power through" and not let aches and pains sideline you? I'd love to hear about your physically challenging days, those #NeverBackDown moments in the comments below.