Procrastinator! A Grammy Mouse Home Portrait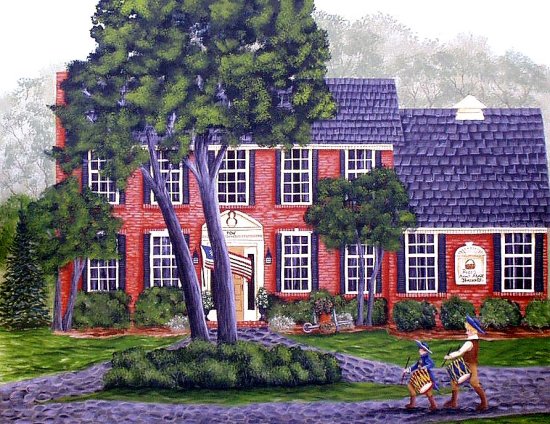 Free Mother's Day Cards & Printables to help you celebrate Mothers Day with your Mom!
We searched the web for some Free Mother's Day Cards & Printables that you can embellish and personalize to make your Mom feel special this Mothers Day. We found these 20 free printable Mother's Day cards that will make you the apple of Mom's eye.
Why not make a party out of the day with this free printable party kit from Amanda's Parties TO GO , just oh so pretty and springy!aybe plan a Mother's Day brunch to honor your Mom (and your Mother In Law).  The printable tags in the photo below look great glued on a terriyaki skewer and stuck in a special potted plant.
Here's a great printable with a gift idea that will make any Mother smile from Craftionary. Free Mother's Day Cards & Printables can help you create a special day for your Mom.  A plant is a gift that lasts for so much longer than a bouquet of flowers.  Just add the printable and you're covered.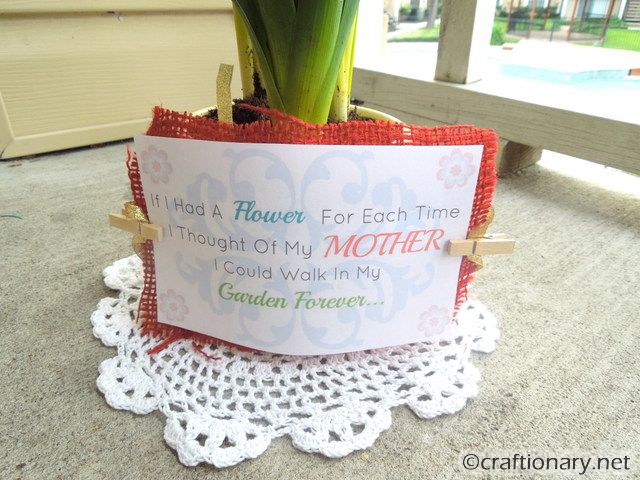 How about giving Mom an Award Medallion to show that in your book, she's a prize winning Mom! Try this free printable Mothers Day Medallion from NoBiggie Blog.
How about a free printable card for Mom that you can personalize with your own message? Try this one from Wee Gallery.  Just add your own special message and tell Mom how much you love her and appreciate all she's done for you.
Struggling with what to do for Mom on Mother's Day.  Tip Junkie has this free printable checklist that you can use to help you coordinate a perfect Mother's Day for Mom.
How about creating a Mom & Me (M&M) moment as suggested here on the Over the Big Moon Blog. It's a really cute idea that involves M & M's (what Mom doesn't love chocolate) and learning more about each other, Memories are made of this! You'll have special stories and memories that will last a life time.
 Babalisme – The Blog has an elegant and sweet printable Mother's Day Card that you can print out and then personalize. Take the time to compose that perfect message.  Remember… you have only one Mom and she is precious.  Make her feel special with the gift of your loving creativity!
This next free [printable has a variety of uses – Mother's Day, Teacher's Gift, and more.  Check this one out from eighteen25 Blog.  And the Teacher designation is appropriate.  I learned more about life from my mother than any other person in my life.  She taught me to talk, to walk, to hold a fork and spoon, but most of all, she taught me to love.
And at the Sissyprint Blog, they have a free printable gift box that you print out and assemble to put your perfect Mother's Day Gift in.
Shanty2Chic has a great tutorial and free printable to help you make the perfect personalized Mother's Day Gift – a charming and stylish plaque. I so appreciate when my kids give me something that they made themselves.  It's a gift of their time, which is so precious in today's world.  Anybody can hand over some cash and buy something.  A handmade gift takes time and planning and a lot of thought. That will make any Mom feel special!
How about a nice handmade bookmark for the Mom who loves to read.  This one from The Craft Mummy gives you all the info you need along with a free printable.
This printable is for "Love Notes" but can be easily adapted to a Mother's Day Message.  It's from Creative Juice.
As a Mom and Grandma who loves to cook and collect recipes, these free printable recipe cards from Tip Junkie.com with a recipe filled in would be really appreciated.  It's not about how big or expensive a gift is but the thought that goes into it that makes it special to me! A gift of recipes for my favorite type of food is fun.  Maybe you could gift the card and the ingredients so Mom can try it out!  Maybe she'll invite you to stay for Mom-cooked meal.
This cupcake theme card from Aileen's Musings would make any Mom feel sweet. And if you give this card with a batch of her favorite cupcakes, its even better!
Jillian at Catch My Party Blog has a whole set of printables for a complete Mother's Day Party.  The kit has everything from invitations to banners to cupcake toppers.  Give Mom a surprise party and the words of that great American philosopher Dirty Harry…."Make her day!"
Here's another set of free Party Printables to help you put together a great Mother's Day Party for your Mom.  These colorful designs are from Catch My Party Blog
This printable could be used for the face of a card or framed for a plaque.  It's a wonderful sentiment to you by My Blessed Life Blog.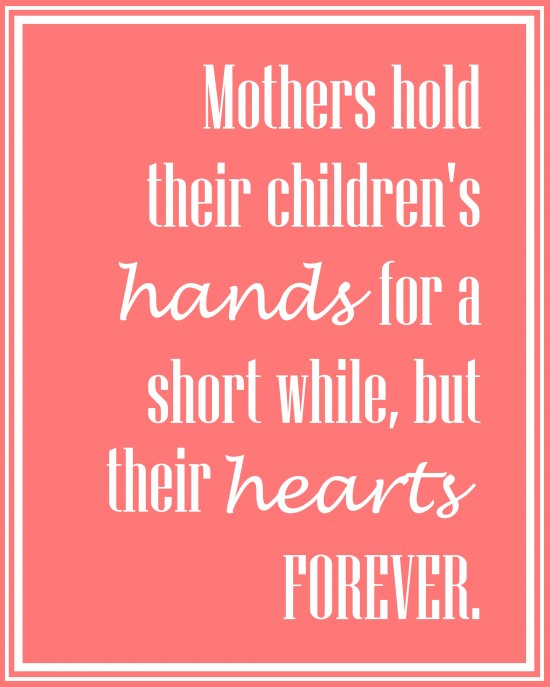 Blue Mountain is always a great source for Mothers Day Cards.  Check out this one!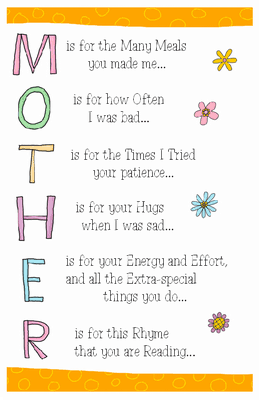 This printable from Night Owl Blog is offered in a variety of colors for you to make this printable subway art into a plaque or frame it in a special frame.
Hope you enjoyed this round up of Mothers Day printables.  If my children are reading this, GET BUSY! This Mom is looking forward to Mother's Day!  You only have one Mom, make it a special day for her!