Stumped for the perfect gift for an Anniversary, Birthday, Mother's Day or Christmas???????? Try a House Portrait by Grammy Mouse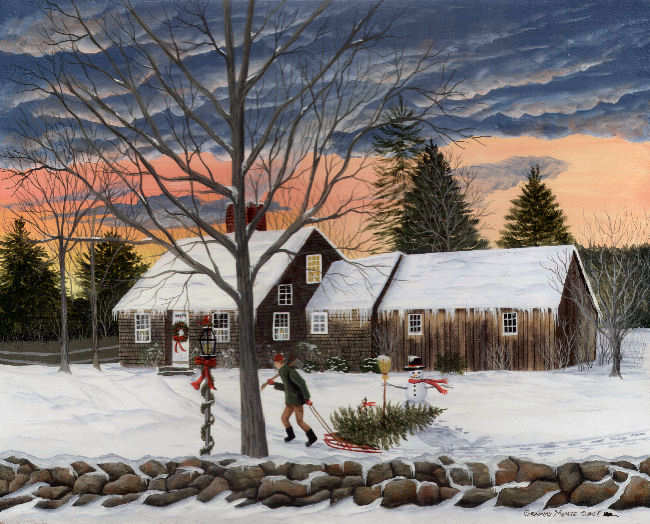 In my other life (before blogging) I am a folk artist.  My style was Americana/Primitive and over the years I have been very successful at it.  I have had my work published as limited edition prints, licensed to greeting card companies and the home décor industry, and I have designed and written projects for painting and craft magazines.  Also I have designed for Folk Art, Americana , and Delta Ceramcoat paint companies. One of my favorite things to do is create custom commission home portraits for clients.  I have always loved painting buildings and when working on home portraits I can also bring joy into someone's life.  Chronicling a family's special memories to be passed through the generations is so rewarding.  These home portraits make great gifts that person who has everything or for retiring parents that are having to downsize and sell the family homestead.  As a commemorative anniversary present or just a very special Christmas surprise, your gift will be a hit.  You can schedule it way in advance of the holiday/event if you want to present the completed painting with the purchaser providing photos and input for details.  Or you can present a gift certificate and let the recipient have the fun of participating in the creative process.  They can choose the time of the year, the angle of the house view, the people and pets included and any other details that will make the painting special for them.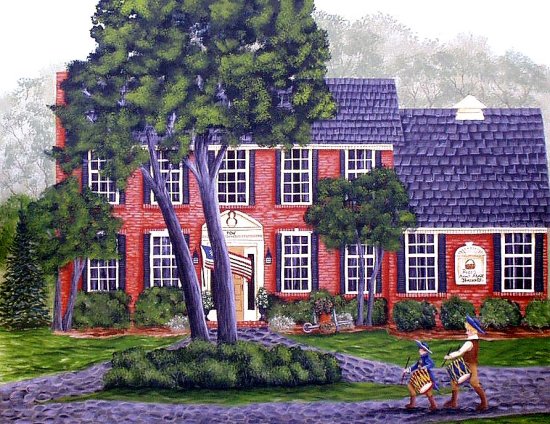 In this portrait, I was able to include the client's children and the sign on the side of the home was for her basket business that she operated out of that studio at the end of the house.  I love being able to personalize the painting as much as possible.  For more information about ordering a home portrait visit my home portrait page by clicking here.