The Good, The Bad, The (Somewhat) Ugly with #BayerExpertCare – A Tail of Three Cats
We had been a two cat family for a long, long time, until last month. CJ and Chuckles, collectively known as "The Cat Boys" had been living together for 5 years in somewhat peaceful harmony. Then Doug brought home a severely neglected kitty. She needed the quality care that we know is so important for the health and wellness of a pet.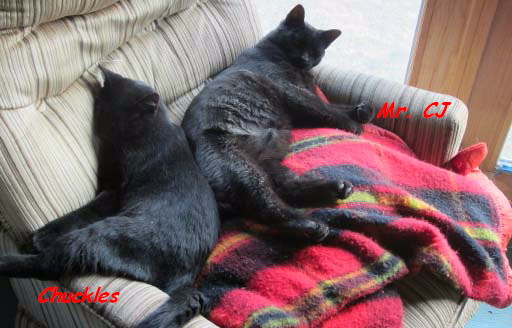 Meet the Good – Mr. CJ
They are sort of a cat version of the Odd Couple – CJ being the Felix Unger of the two. He's a quiet cat, likes his alone time, extremely neat (he'll spend 20 minutes rearranging kitty litter in the litter box after any of the cats uses it), and he is ten years old.  He had a bad accident  9 years ago and has been a very quirky cat ever since. At his age he tends to have a very dry, wiry, and dull coat, especially in the winter. My husband says he feels like a little brillo pad.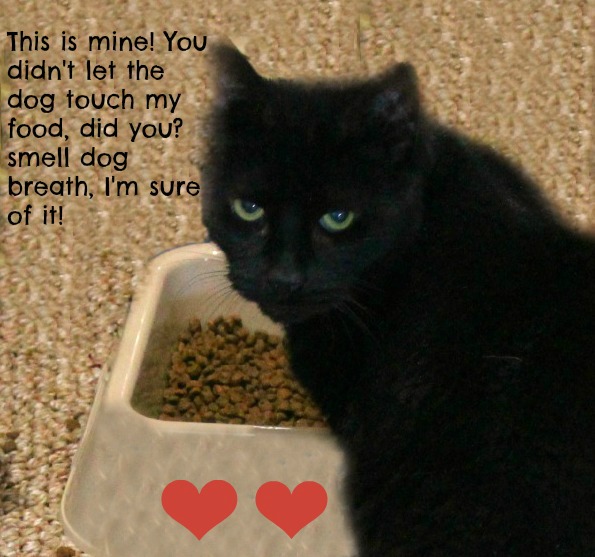 Meet the Bad – Chuckles the Cat!
I swear Chuckles suffers from multiple personality disorder! He's 5 years old, has huge double (polydactyl) paws, and the most luxurious coat of hair.  It is beautiful, shiny and he keeps it looking good all the time.  Even though he is younger than CJ, he has always been "top cat" and had a very dominate personality.  He even puts our German Shepherds in their place. For 5 years he has been the BOSS!
Meet the Ugly (not really, just really ugly looking hair and skin) – Aiko aka Ninja Kitty!
Aiko is a rescue kitty.  My son brought her home because he has an incredibly soft heart for abused and neglected animals.  She was covered with fleas, had scabs all over and was scratching so bad she had huge patches of fur missing from her back and tail.  She was a prime candidate for Bayer ® ExpertCare™ products that we use all the time here at the Thompson house. We like them because they are especially formulated for cats and perfect to use in grooming for cats. First we eliminated the fleas, and then we went to work on her dry, drab, and sparse coat.  We started out by giving her a "bath" with Bayer® ExpertCare™Cat Coat Cleansing Foam.  She was not used to us so there was no way we were going to be able to give her a water bath.  The Foam worked great and left her coat looking shinier and better than before.  She had lots of itchy scabs so we put Bayer® ExpertCare™ Itch Relief Cat Spray on those areas and she stopped scratching within a day.  It's just been a month since we got her and she is doing great – no fleas, no itching, scabs have healed and her hair is growing back. Ninja Kitty is looking much better and she is now "Top" cat in the cat pack.  The Cat Boys (both neutered) seemed overwhelmed having to deal with a bossy female feline in the house. Trust me, Chuckles deserves it!
Shopping for Bayer® ExpertCare™ products at PetSmart!
Bayer® ExpertCare™ products for both dogs and cats are found exclusively at your local PetSmart or online at the PetSmart website .  My German Shepherd, Malibu, always accompanies me as she is my mobility service dog.  I love shopping with her in such a pet friendly place. You will find all the Bayer® Pet Care products in the Health and Wellness aisle.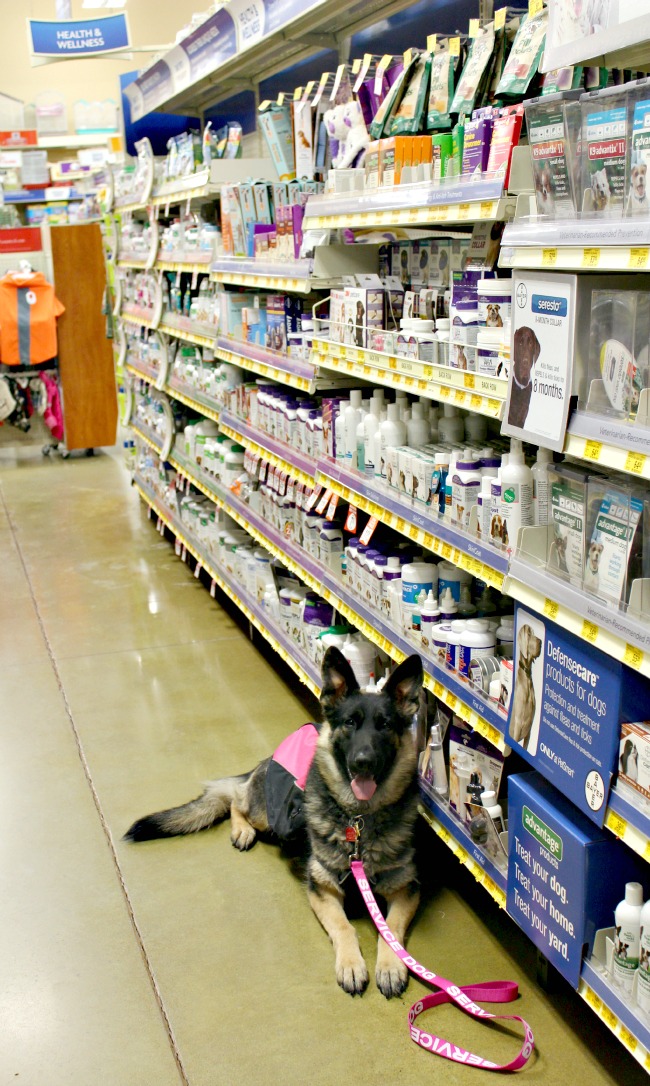 It's winter and dry skin is as much a problem for our pets as it is for us so stop by PetSmart and get some Bayer® pet skin care products to give your fur babies some relief!