Get your new puppy off to a great start with #MyPuppyHood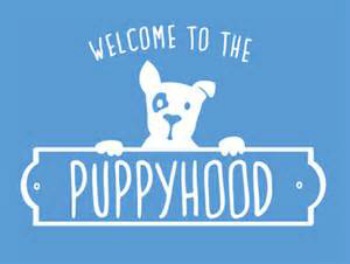 As a German Shepherd Dog breeder, one of my biggest concerns is getting my puppies into good forever homes where they will be loved, well cared for and become part of a caring family.  Particularly with first time puppy owners, I spend a great deal of time pre-screening them for the perfect love match so that puppies I am responsible for bringing into this world do not end up homeless or in a shelter.  After the new families are chosen, I spend even more time educating them and counseling them on dealing with their new puppy both before they pick up their pup and after they take the pup home. German Shepherd puppies are smart, full of energy, curious, and can be trying and  incredibly destructive. That adorable bundle of fluff is so cute until he stands in front of you wagging his tail with your chewed up Louis Vuitton bag in his mouth. New owners need an ally like me, their breeder, to get them through the headaches and the heartaches of "Puppyhood".  But I'm human too – I have a family, I have to sleep, I have a life – so I can't always be available to talk my new parents through the rough times in their fur baby's childhood, especially at 3AM or while I'm in church on Sunday morning.
Before they get to this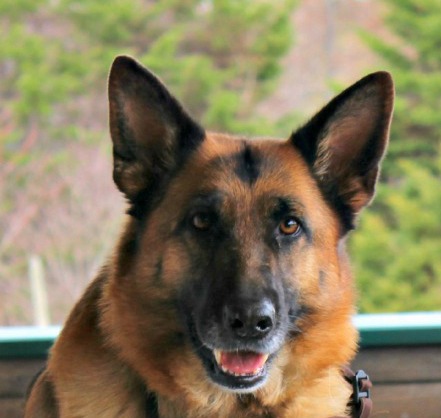 or this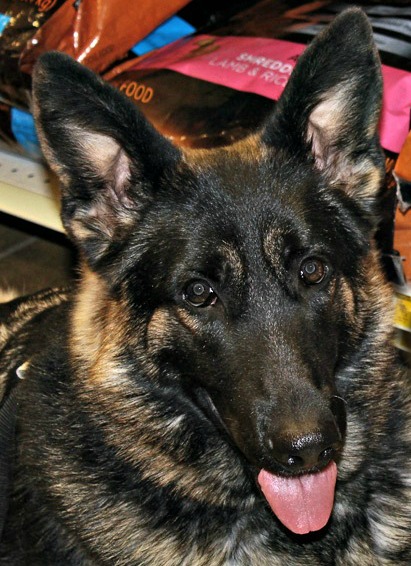 they'll be days like this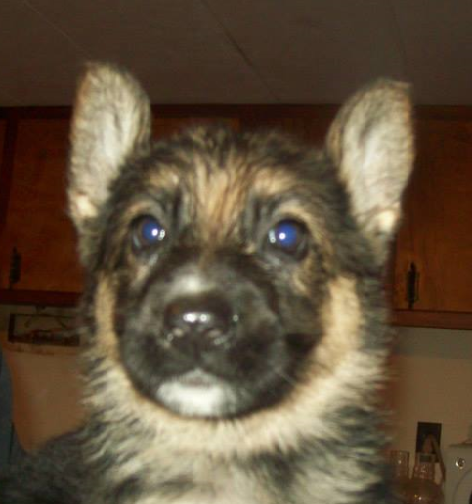 and and definitely days like this – have you ever seen such a guilty face!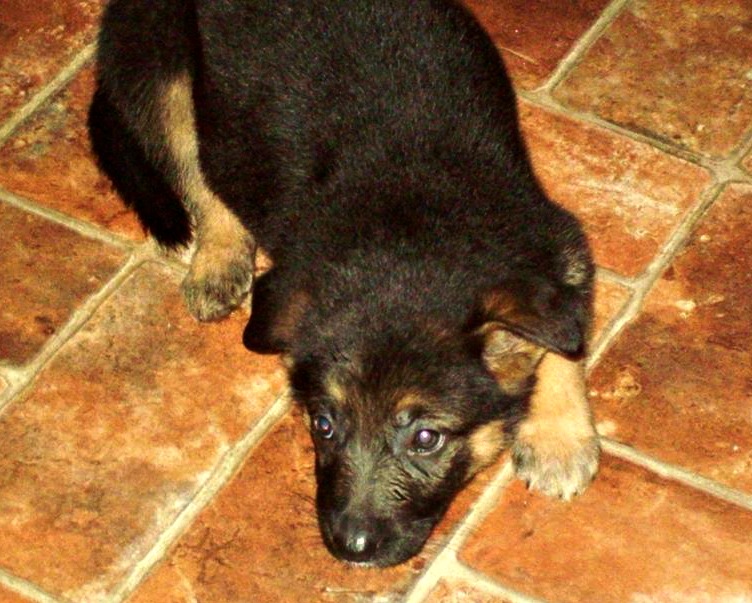 Hallelujah and thank you to the folks at Purina Puppy Chow® for providing new puppy owners with Puppyhood.com , an online Puppy Advice/Info resource that is there for them 24/7. I've started including an information sheet on Puppyhood.com in the New Puppy Owners Packet that I send home with every puppy.  At Puppyhood.com, my new owners will find information on Puppy Nutrition, Puppy Training, Puppy Grooming, and Puppy Healthcare.  When a new puppy owner joins  Puppyhood.com they get a customized learning experience that will take them and their new puppy on the journey to "doghood" with access to special features like a puppy milestone tracker, expert advice and puppy destinations and resources in their local community. There's also helpful tools, exclusive benefits and coupons to help them on their way.
As much as I try to prepare new owners for all that can go right and all that can go wrong, there will be unique instances in the puppy's life that no one can anticipate.  I want my puppy to stay in his new home, not have to come back to me, or God forbid, end up in a shelter or cast away on the streets. If new owners are armed with plenty of information, they can "puppy proof" their home. When I receive new inquiries about purchasing one of my puppies, I am sending prospective owners to Puppyhood.com to help them prepare for the journey while they await the arrival of their furry bundle of joy. Puppyhood.com is a place where they can find all the information and puppy accessories and supplies they will need.
Finding the right puppy for you
Not every person who calls me is a good prospective owner for a German Shepherd Dog.  The breed is high energy, highly intelligent, and needs a lot of attention and training.  Well socialized and trained, there is no better companion that a German Shepherd Dog but they do not do well in situations where they are left alone for long periods of time, or in a busy family that doesn't have time to spend with them and training them. I can now send these people to Puppyhood.com, where they can find rescue/adoption information to help them find the perfect puppy that will fit their family and lifestyle. The more time and effort you spend  educating yourself and searching for your new puppy, the better chance you will have of finding your perfect canine companion.
What Josh Billings wrote is so true, "A dog is the only thing on earth that loves you more than he loves himself." May all puppies find the perfect family and life!
Be sure to stop by the following Purina Puppyhood links –
Facebook – https://www.facebook.com/DogChow
Twitter – https://twitter.com/dogchow
Pinterest – https://www.pinterest.com/dogchow/