To say that the "Cat Boys" aka Chuckles and CJ are finicky about their cat food is to greatly understate the problem!  They remind me of Mikey, the kid from the old Life Cereal commercials who didn't like anything, as they are so resistant to a change in their diet that they will turn their little black noses up at any new cat food I give them.  CJ will go as far as to starve himself for days unless I break down and give him the crappy, cheap dry cat food from the big box store.  As a "kitty mommy" I feel tremendous guilt as I know that I am not giving my fur babies the type of nutrition that they need for health and longevity. If I had the time and if I thought they would eat it, I would cook gourmet dinners for these two little guys everyday.  But it would probably be a wasted effort, as they won't even eat canned cat food, chicken from our dinner table, canned tuna – the list of possible food items goes on and on but none appeals to my two "kitty connoisseurs.
Enter Hill's® Ideal Balance™ Crafted™ cat food! What I love about Hill's® Ideal Balance™ Crafted™ is that is carefully prepared like its cooked at home – exactly the way I would do it if I could spare the time.  They have painstakingly researched what's good for cats and also most importantly, what cats like!  Ideal Balance™ Crafted™ Cat products are made in an innovative way through an unusual slow cooking process with unique, and custom shapes that have maximum appeal to finicky feline palates like CJ's and Chuckles'.  Those innovations are the result of many years of Hill's® research with cats to understand the importance of texture and shape in improving palatability (I think I just created a word!) for feline gourmets. The well-crafted style: slower, small batch process ensures quality and consistency.  Like other Ideal Balance™ brand products brand products, all Ideal Balance™ Crafted™ cat foods are made in the U.S. from only natural ingredients with no corn, wheat or soy. Hill's attention to detail in the manufacturing process is amazing.
Once the dough is rolled out, it is gently cooked at 250 – 300 degrees to lock in flavor and nutrition. It's carefully cut into crispy, custom – shaped kibble that cat's love. Years of taste research ensure each bite is as tasty as it can be.
I know they don't look all that excited in the photo below, but they are loving their new gourmet cat food, Hills® Ideal Balance™Crafted™.  Okay, so they look like a couple of "chair potatoes".  CJ approached his new food cautiously taking one little bite at a time but good old Chuckles just dove in.  They're liking it but what I love about this the most is the improvement in CJ's coat.  It was dry and static-filled before.  I actually zapped him every time I went to pet him.  Now it is smooth and luxurious, and there are no more electric sparks when I touch him.  It had gotten so bad he was nervous when I went to pet him and I would have to be sure to "ground" myself before patting him. Hooray….no more static!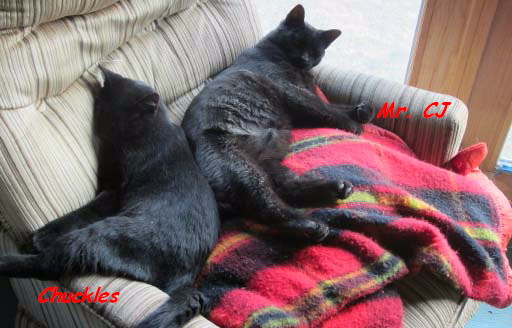 Now Chuckles is not totally lazy.  He does go out hunting although he is a lover not a killer.  He works on a catch and release program befriending the local rodents rather than harassing them!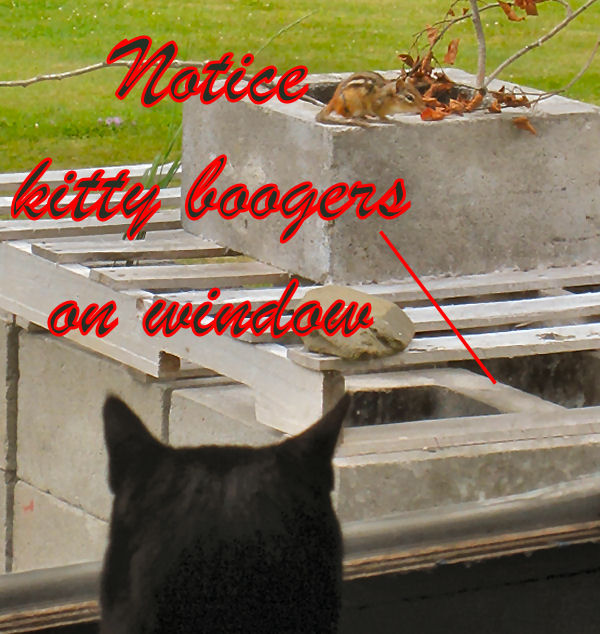 So if you love your cat the way I love my boys, treat them to Hills®Ideal Balance™Crafted™! They'll think that you spent the whole day slaving over a hot stove for them! Be sure to check out the savings if you purchase it at Pet 360 – 21% off right now!!!!!!