Flea, Tick, and other creepy crawly prevention with PetArmor Plus on our cats and dogs!
Although the snow is still piled pretty high in our yard here in Northern Maine, flea and tick infestation is still a concern.  With two cats and two dogs, flea and tick prevention is tops on our list and if one pet in a multi-pet home like ours gets fleas, every pet is going to have them.  Our pets are important members of our family, and our two German Shepherds are part of our business, Haven Kennels.  As dog breeders, we know the importance of healthy pets and we work hard to keep Gemma and Malibu in tip-top shape for their work and their competitions.  Chuckles and CJ, our 2 American Shorthair cats, are just as important to us and keeping them "pest" free is a priority (these 2 guys are all over the furniture and in our beds).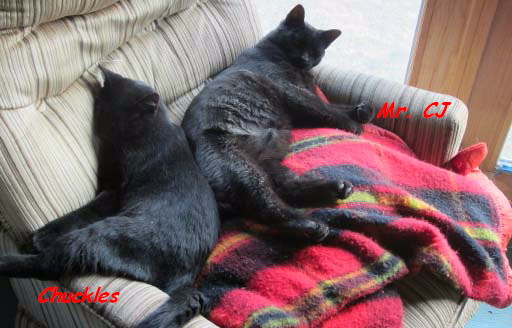 When it comes to animal fleas, ticks, and lice, an ounce of prevention is definitely worth a pound of cure.
Have you ever had a flea infestation in your home? It can happen to the nicest, cleanest, neatest people because it has nothing to do with your lifestyle.  A perfectly clean, parasite-free pet can go outside on a walk or to the dog park and come home with fleas, ticks, and lice by just coming in contact with an infested animal. And most of the time, you are not going to notice that they have the itchy little parasites until the situation is serious.  Maybe your ankles will start to itch as you walk through the carpeted living room or maybe you'll be brushing your dog and feel a funny little lump (the engorged body of a tick).  "Houston, we have a problem" and you never saw it coming. Getting fleas or lice out of your carpet is not easy.  It requires flea bombing your house which is a time consuming job or worse you may have to hire a professional exterminator to get the job done thoroughly. That tick you found while grooming has to be carefully removed and should be taken to the vet to be tested for Lyme disease. If the test is positive, your poor pet will have that debilitating disease to deal with. All of this leads to unnecessary expense and heartache that can be easily prevented.  As my wise old Nana used to say, "An ounce of prevention is worth a pound of cure."  PetArmor Plus® offers a much better and reasonably priced alternative to the above scenarios. It kills fleas, flea eggs, flea larvae, ticks and chewing lice plus it's fast acting, long lasting and waterproof . PetArmor® Plus contains Fipronil and is 40% less expensive than Frontline®.   The folks at PetArmor Plus® provided me with an advance supply of both their cat and dog formulas for me to test on my 4-legged buddies. Now you might be thinking, "It's winter where she lives so those bugs aren't a real problem yet." That would be a wrong assumption.  My dogs are highly trained working dogs. They compete with other dogs in AKC Obedience and Tracking Trials.  Gemma is in training for wilderness search and rescue. These situations bring them in contact with lots of other dogs year round.
Their training takes them into settings where all sorts of animals cross their paths.  This time of year you can find very hungry deer ticks hanging out on brush in the fields where the dogs practice their tracking skills.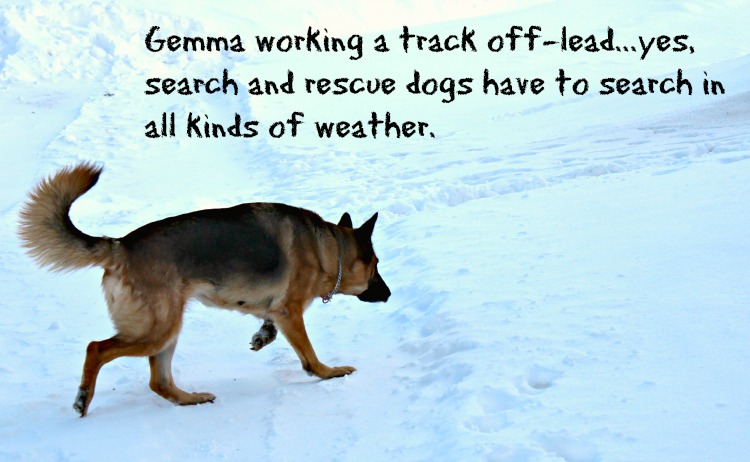 Our cats prowl the barn where bird seed and animal feed is kept, and run into mice, rats, weasels, raccoons, and other varmints that are loaded with fleas, lice, and ticks.  The potential for any of the four to come in the house with some creepy crawlies in their fur is very possible. You need to be proactive when dealing with parasite protection for your pet's health and yours.
The dogs often lie on the furniture or my sons bed.  The cats snuggle up in our bed with Bill and I. Yikes! Just thinking about it makes me feel itchy.
And PetArmor® Plus is providing us with the peace of mind that our "fur kids" ( and our family) are protected.  Be sure to buy the right product and the right size for your pet's species. Don't use it on young pets; it's made for puppies over 4 lbs. or kittens over 1.5 lbs. and 8 weeks of age or older.  It's so easy to apply.  Just clip off the top of the tube and while using one hand to spread the fur a little, you squeeze the contents of the bottle onto the skin right between the shoulder blades. Use the entire tube on the pet, don't try to split tube contents between more than one pet. That's it……everything is under control for an entire month!  Economical pest prevention by PetArmor® Plus for four very important members of our family and the peace of mind knowing that we have been responsible pet owners fulfilling our commitment to care for our "furry kids". So whether you're looking for flea and tick prevention for your cats or flea and tick prevention for your dogs, PetArmor® Plus is top value product for a reasonable price.
The folks at PetArmor® Plus are having a giveaway – 15 lucky winners will receive a 3 month supply of PetArmor® Plus for their pet. Enter and get a start on your flea and tick prevention for this season.
PetArmor® Plus is not manufactured or distributed by Merial. FRONTLINE® is a registered trademark of Merial. Pricing comparison based on average veterinarian retail price survey of FRONTLINE® Plus (December 2014) and MSRP of PetArmor® Plus (January 2015). Data on file.