The Best Solution for a cool Christmas gift for a boy – #ItsADaisy #CollectiveBias
The holiday shopping season is here! And we have three boys in the family in the age range of 8 – 12 that we would like to gift with something other than the usual electronic toys. I'm trying to find the cool Christmas gifts for boys that will be the big hit Christmas morning. Ideally, I'd like something to encourage them to get up off the couch, stop texting to their friends, put the TV remote down and turn off the computer. So what would be the cool Christmas present ideas for boys that could get them away from electronics and out of doors? What do most 10 year old boys like to do in their spare time? In today's electronics-driven world, sadly and most likely, it will involve 2 things – sitting and an electronic device. So what potential Christmas gift could get a 10 year old to unplug, stop texting, and get off the couch?
Get Outdoors with #ItsADaisy
We decided that the gift of a Daisy BB gun would be our best bet to involve 10 year old Alex in some healthy outdoor sporting, and some quality time with his granddad. Here in northern Maine, the hunting lifestyle is a long tradition that one generation passes on to the next. Hunting in economically depressed northern Maine actually augments the family food budget so it's an important skill to learn. Putting a deer or moose in the freezer can definitely help a family's budget. In Maine, 10–15 year old kids can have a Junior Hunting license that allows them to hunt when accompanied by a responsible person 18 or older. Special hunting days are set aside for junior hunters to give them an encouraging advantage.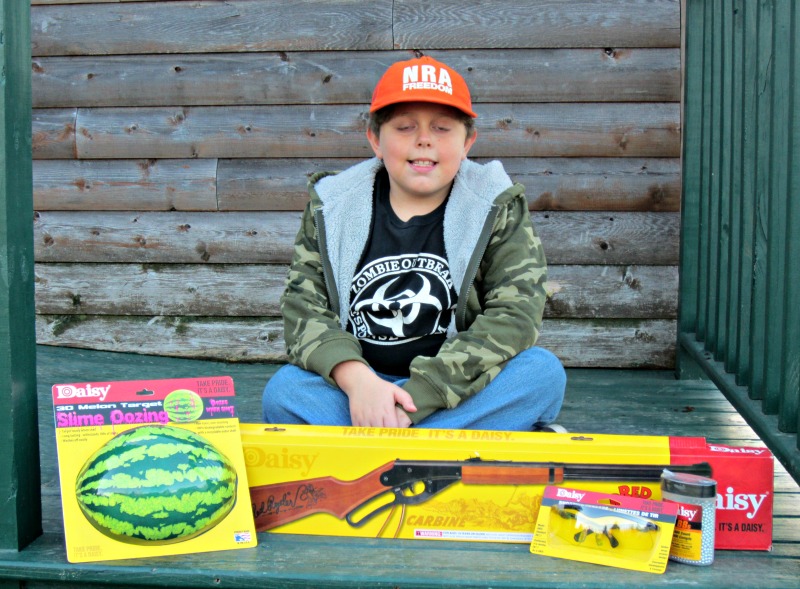 So learning to handle firearms is not only fun but worthwhile for a young boy and what safer way to learn about shooting than with a Daisy Red Ryder BB Gun. Daisy has been a trusted name in BB Guns for over 125 years. Not only have they been making a safe and reliable product but Daisy's educational curriculum has been around since 1948 helping to teach youngsters about firearm safety. Daisy educates through its partnership with leading conservation and youth training organizations such as National Wild Turkey's JAKES Take Aim, 4-H National Shooting Sports, Rocky Mountain Elk Foundation, Royal Rangers, Youth Shooting Sports Alliance, Civilian Marksmanship, NRA, JROTC units, scouting, fish and game as well as church and private camps. With a history like that, I was convinced that a Daisy Red Ryder BB Gun would be a perfect Christmas gift for the boys. Daisy educates roughly one million of America's youth a year through their Ten Lesson Shooting Curriculum about BB gun use and safety (found here).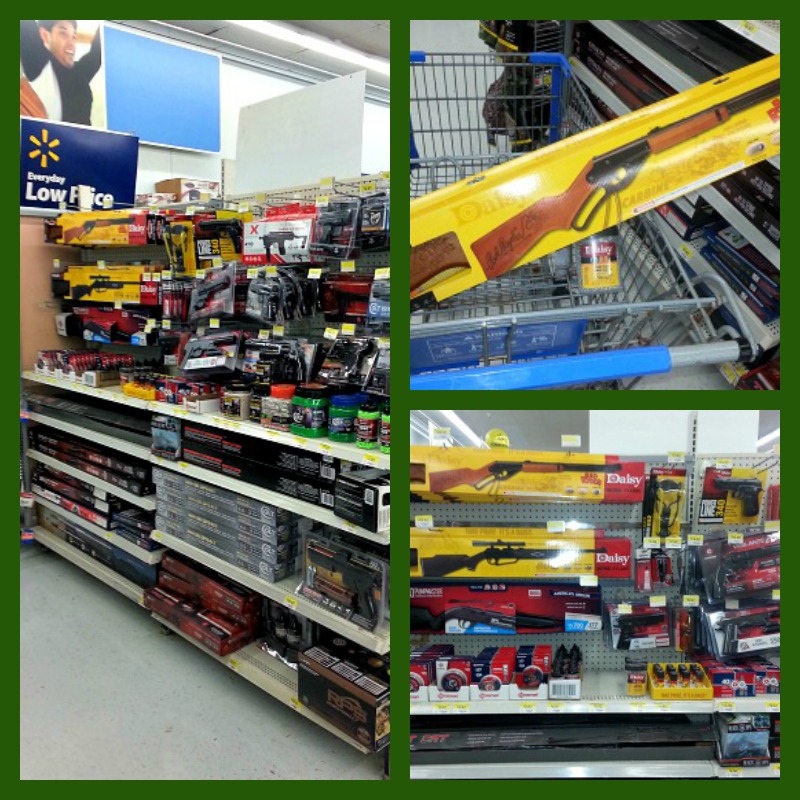 But with 3 of them to gift, I decided to test this gift idea on Alex. He's 10 years old and loves his computer games and laptop. If Alex goes for the idea, everybody will, so we decided to gift his gun early. Wanting to get the best price and selection of accessories, I headed out to Walmart. At Walmart's sporting goods department I found all the supplies to get Alex started on his journey to become a knowledgeable and safe hunter. I found all the things he would need – a Daisy Red Ryder BB gun, Daisy BB's, Daisy safety goggles, and a great Daisy Watermelon target (filled with slimy goo)! I stayed with Daisy products as I trust their reputation for quality and safety.
Of course, education and safety are important with a gift like this. An adult must always be with the child when they use their gun.  The child should wear appropriate shooting safety goggles.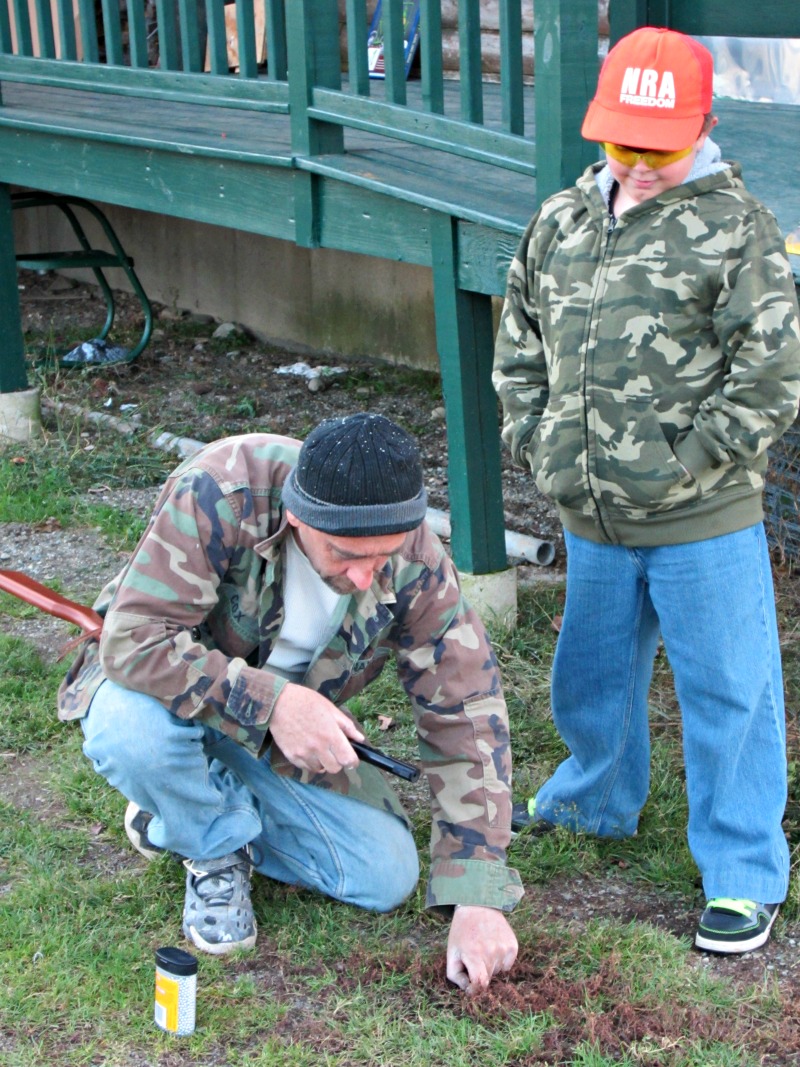 They should be taught that at no time should the BB gun pointed at another person and that any firearm is always treated like it is loaded, whether it is or not.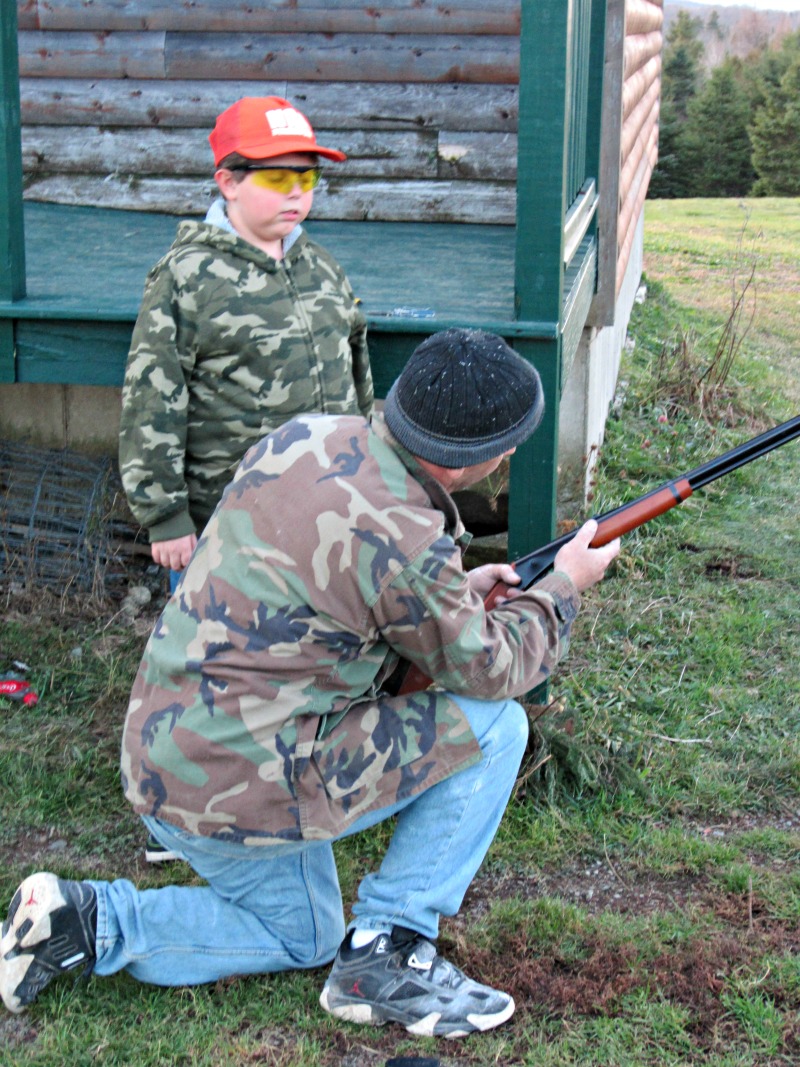 Making sure you gift an appropriate target will give them something to shoot at and alleviate the temptation to randomly shoot at other things. The most fun thing was that Alex loves his safety goggles.   I thought it might be a battle to get him to wear them but he thinks they are cool. He wears them all the time! Blaze orange, camo, and Daisy safety goggles are the latest fashion hit in middle school.
Be sure to stop by Daisy's Facebook page and give them a "like" and follow Daisy on Twitter.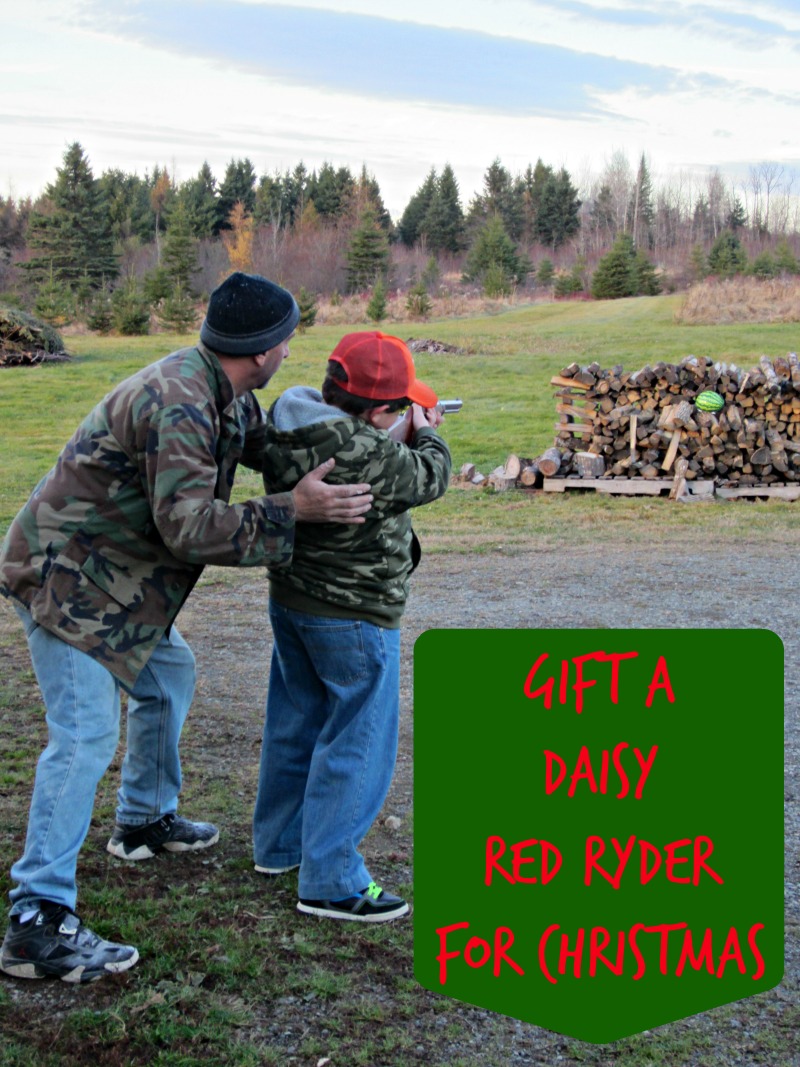 So how about you?  Would you like to gift a Daisy Red Ryder BB Gun to your kids this Christmas?  Our friends at Walmart are sponsoring a Giveaway for a $100 Walmart Gift Card so you can gift a Daisy in your family this Christmas! (Please note that gift cards will not arrive in time for Christmas) Just enter below –
a Rafflecopter giveaway