Stuffed Sinuses…a recipe for disaster! #SUDAFEDREPLAY
No, this isn't a new slow cooker recipe post (like my Slow Cooker Stuffed Cabbage Rolls) but for me, stuffed sinuses are a "recipe" for disaster to any plans I have.  The winters here in Maine are long and cold.  And this year has been longer, and colder, and snowier than most.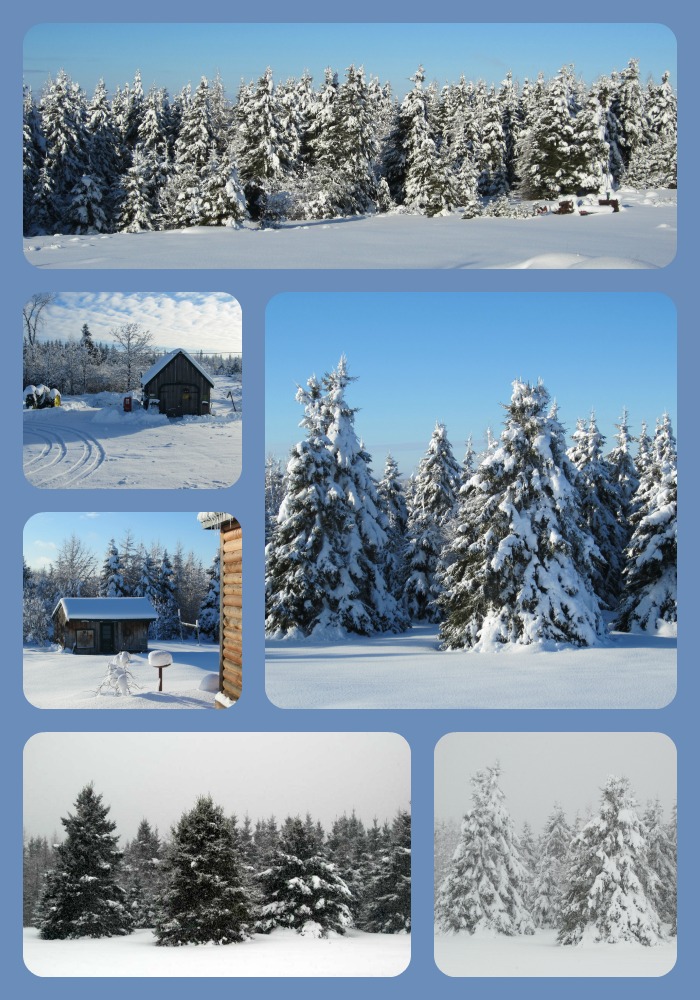 I've spent a lot of time cooped up in the house, not by choice but by necessity.  The dry air that comes from the warming woodstoves that we use for supplemental heat on really cold days dries out my sinuses "wicked" (as they like to say here in Maine).  I keep kettles of water on both stoves to help put some moisture back in the air but it doesn't cure the problem.  And when I go outside in the cold clear air, it's so dry that my nasal passages dry out even more. My sinus get so full of thick, sticky mucus (probably more than you wanted to know) that my head feels like its as big as a hot air balloon.  The throbbing headache that accompanies that stuffy nose makes me a very unpleasant person to live with,   I just want to hang a "Do Not Disturb till May" sign on the bedroom door and burrow under the covers to suffer in silence.  So I miss out on a lot of things when these sinus headaches take me out of the action like my painting class, Wednes.ay Night Girls club at church, and even Church on Sunday. My sister lives in Idaho, a long plane flight away, but I won't even think about flying out there to see her in the winter because of my sinuses.  I don't want to get trapped in an airplane with one of my killer sinus headaches.
Over the years, I have tried a lot of over-the-counter preparations and folk remedies to relieve the pain and pressure. Some worked and some didn't.  But none gave me the consistent relief that SUDAFED® did.  SUDAFED® is now my go-to relief to stop my sinus suffering. It gives me the grownup relief that I need to keep me from missing out on the fun things in life.
Right now SUDAFED REPLAY® has a sweepstakes going on that you don't want to miss out on.  Check out the video below –
 Now you need to head on over to their Facebook page by clicking on this link –
SUDAFED REPLAY®
There you can join in on all the fun and maybe a win some cool prizes! Sinus sufferers can enter to win at SUDAFED REPLAY™ to help them relive their most regrettable, missed out moments.  By simply describing the activity they missed or suffered through due to sinus pain and congestion on the SUDAFED REPLAY™ app on the SUDAFED® Facebook page, sinus sufferers will be entered to win a $250 gift card for such experiences as a Flight Replay,
Sporting Event Replay, or Movie Replay. The sweepstakes is open through April 6, 2014 so don't delay.
This is a sponsored post written by me for which I was compensated by SUDAFED®. However, the opinions are mine and SUDAFED® is a product that I use which is the only reason I would consider doing a post for any brand. My opinions and loyalty can not be "bought" by anyone.