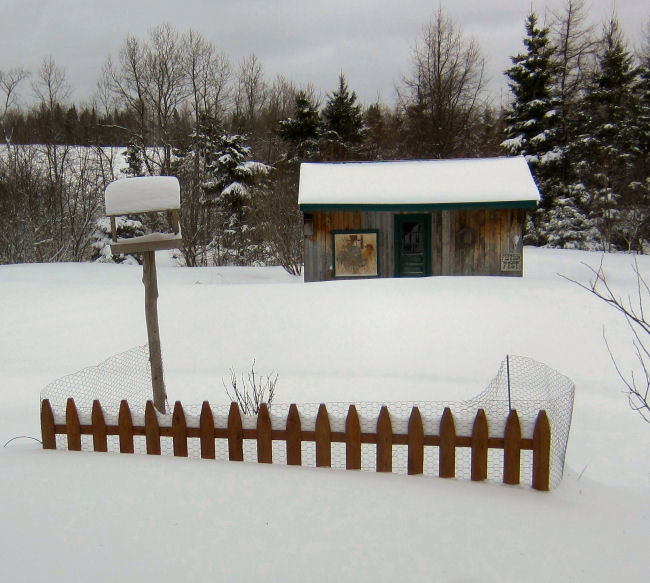 Starting to Plan the Garden & Free Ebook – "Farm to Table Through the Year"
It's that time of the year, after the hustle and bustle of the holidays, that those of us who love to garden turn our attention to Spring and the gardening season to come. As I look at my garden blanketed in in snow it seems hard to believe that in a few weeks I will be starting seedlings in my sunny den window to get a jump on the short growing season we have here in the North Maine Woods. In anticipation of that season and with garden planning on my mind, I want to share an eBook with you.  Last year a few of my bloggy friends and I got together and wrote an E-book titled "Farm to Table Through the Year".  The book is a culinary and gardening journey through the 12 months of the year with gardening tips, recipes, and photos.  Comprised of 12 chapters, each chapter is authored by a different member of the group and pertains to the subject month.  Articles include growing pumpkins (written by yours truly), building cold frames, growing heirloom tomatoes and even cooking with Guinea Eggs. Try recipes like Slow Cooker Pumpkin Risotto, Ground Cherry Salsa, and Peach Pie. The link to the Free Download is at the bottom of this post.
This is the first post in a series that I will be doing about my gardening journey throughout the year.  Gardening is so worthwhile as a family activity. It will help reduce your food costs; provide your family with fresh, safe food; allow you to teach your children where food really comes from; and can be done on a scale that works for your time and energy needs.  Whether you garden on a 2 acre plot or on the windowsill in your kitchen, I will have information for everyone in this series.  I'll be sharing tips and ideas for vegetable gardening, landscaping, and floral gardening so bookmark this page or sign up for our mailing list so we can notify you when a new post is available. In my next gardening post, I'll be reviewing seed catalogs.  I don't know about you but I have been flooded with them the last couple of weeks. I just love curling up in a comfy chair next to the wood stove and looking at all those lush pictures.  I call it "Veggie Porn"!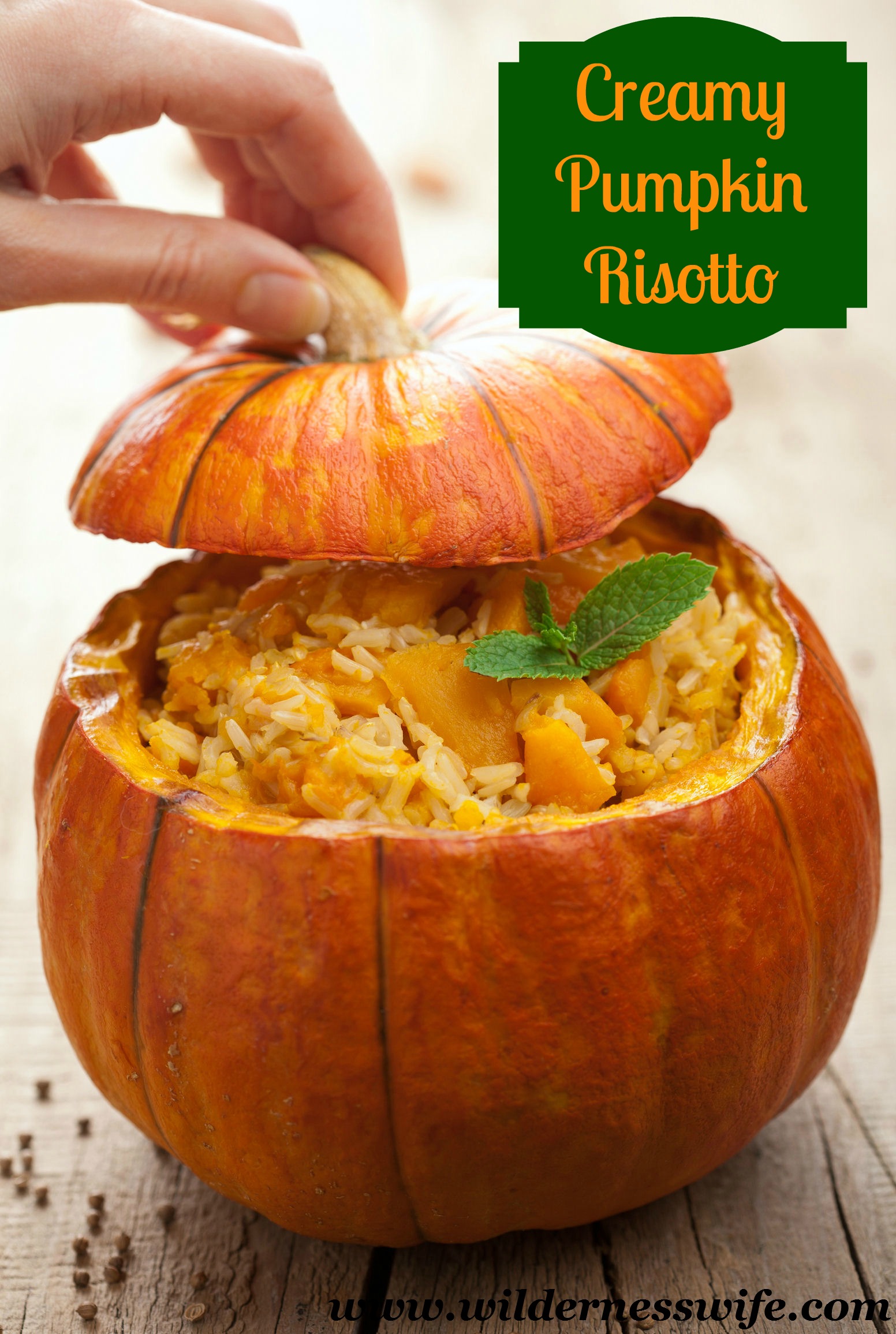 Now the very best part of the Ebook is….IT"S FREE!!!!!!!!!! All I ask is that you take the time to "PIN" my Slow Cooker Pumpkin Risotto image above on your board on Pinterest and take the time to visit a few of the other authors blogs listed below.
 Lisa from Fresh Eggs Daily
Tammy from Our Neck of the Woods
Lisa Lynn from The Self Sufficient HomeAcre
Gretchen from The Backyard Gardening Connection
Katie from Maple Grove
Jennifer from 1840 Farm
Kim from Mothering With Mindfulness
Sheryl from The Wilderness Wife
Christine from These Light Footsteps
Enjoy the book and be sure to come back as I begin to share my gardening plans for this year through the coming months.