Maine Coast Bound!
Last week Bill and I went for a ride to the coast. We headed out to true "Downeast" Maine - Washington County and Machias in particular. After a 2 ½ hour drive through the country side with its quaint farms, we knew we were getting close when the road started through the Maine Blueberry Barrens. Acres and acres of open blueberry fields, dotted with bee hives, and just blossoming blueberry plants finally gave way to the coast.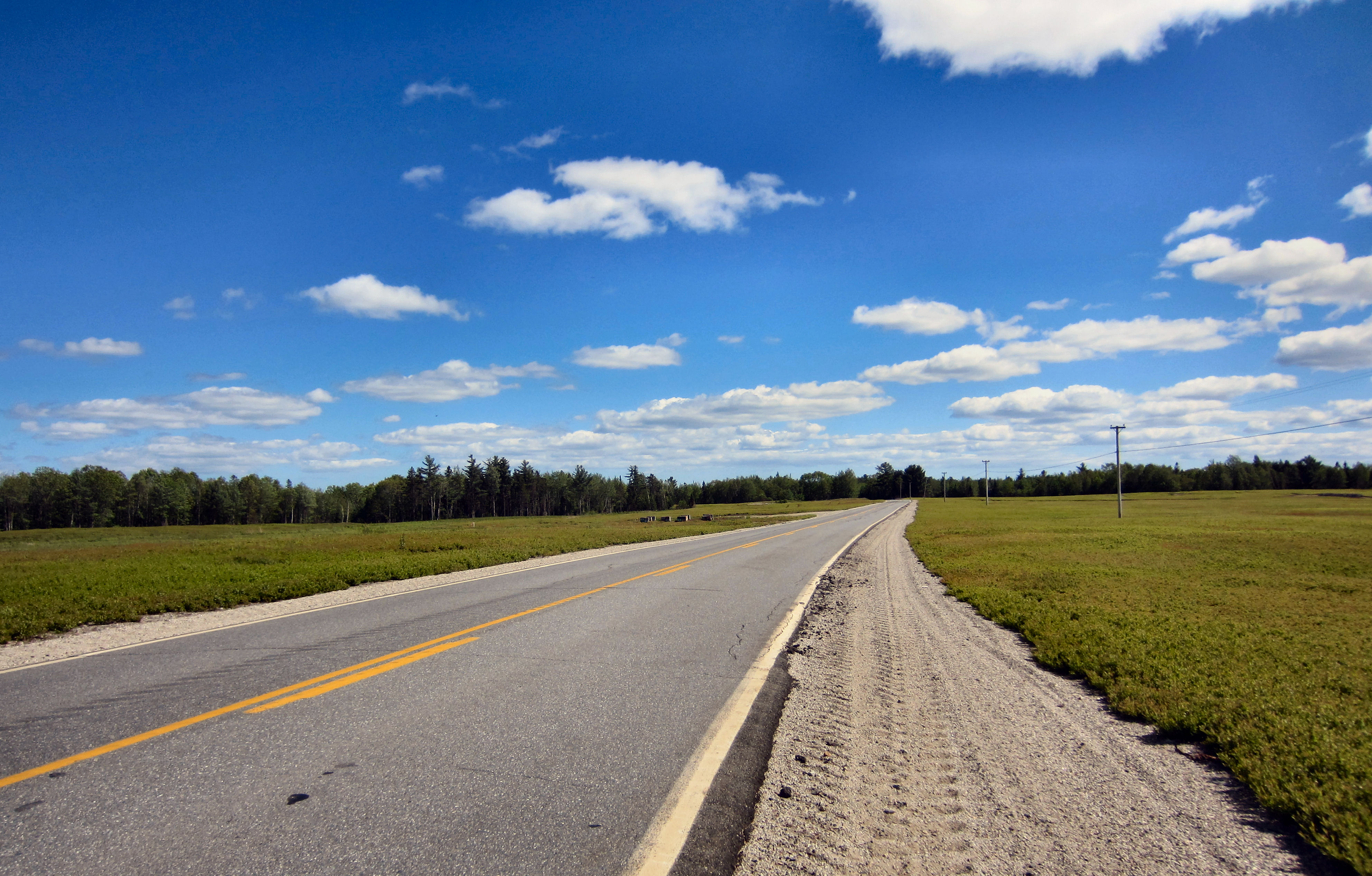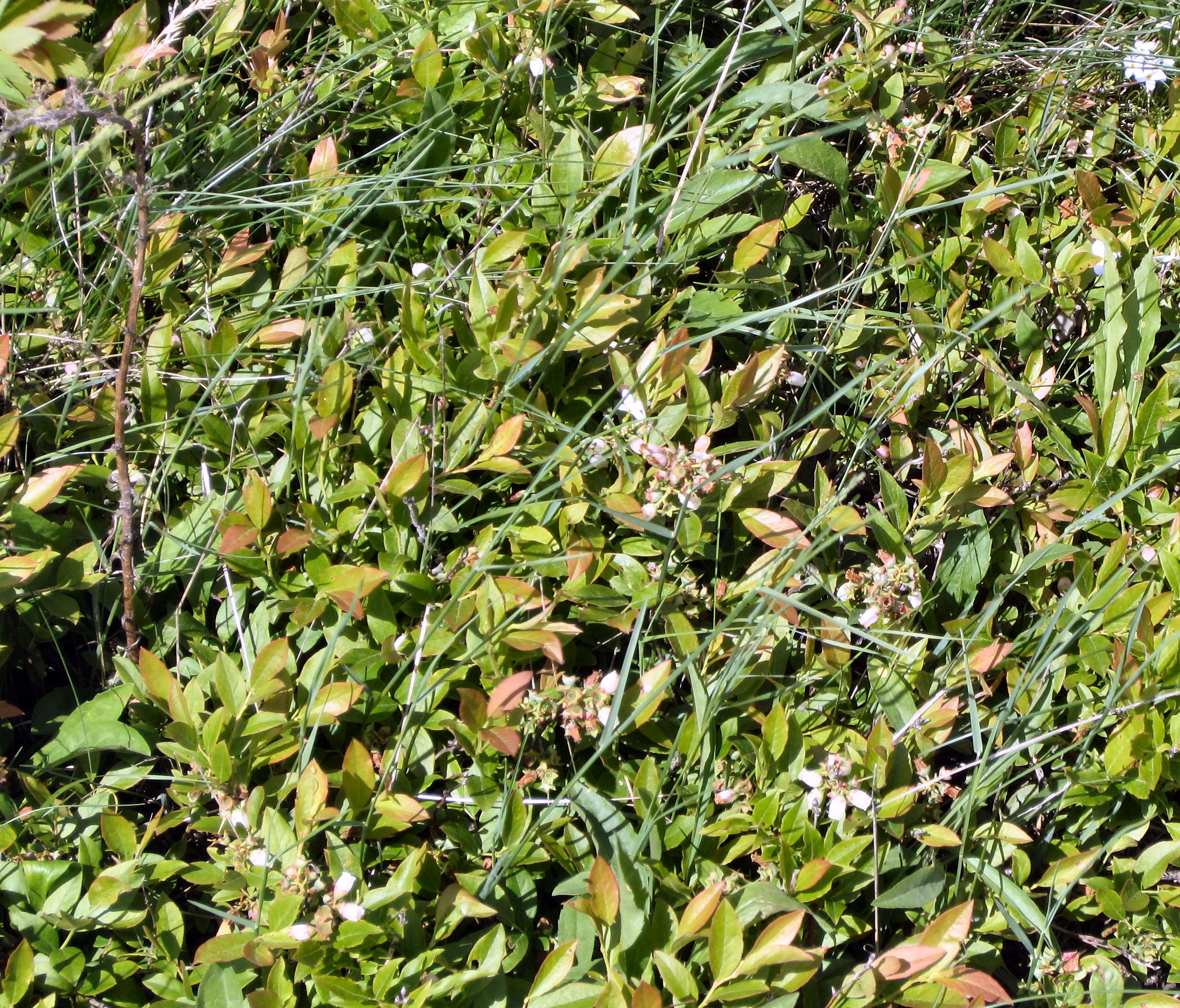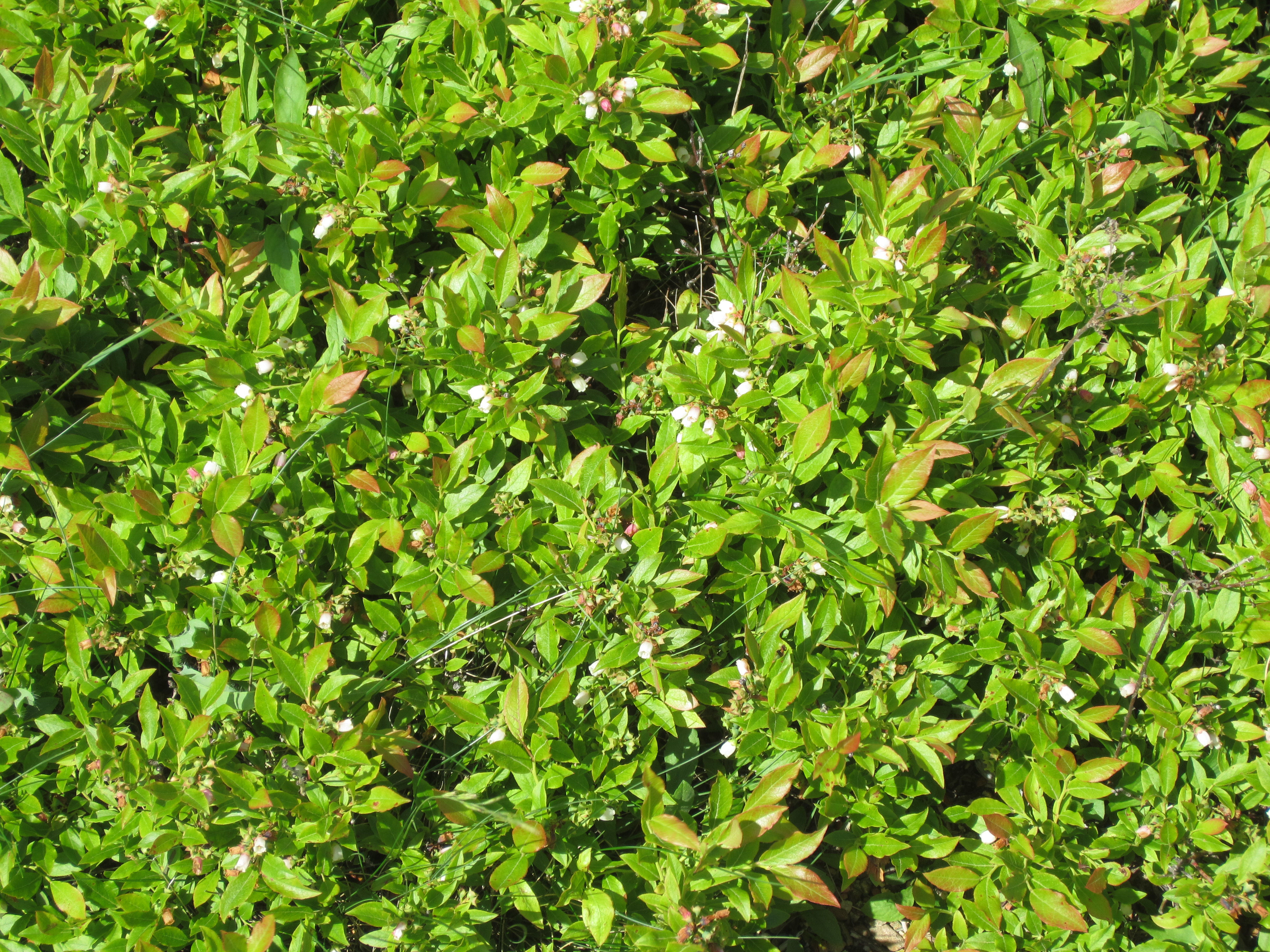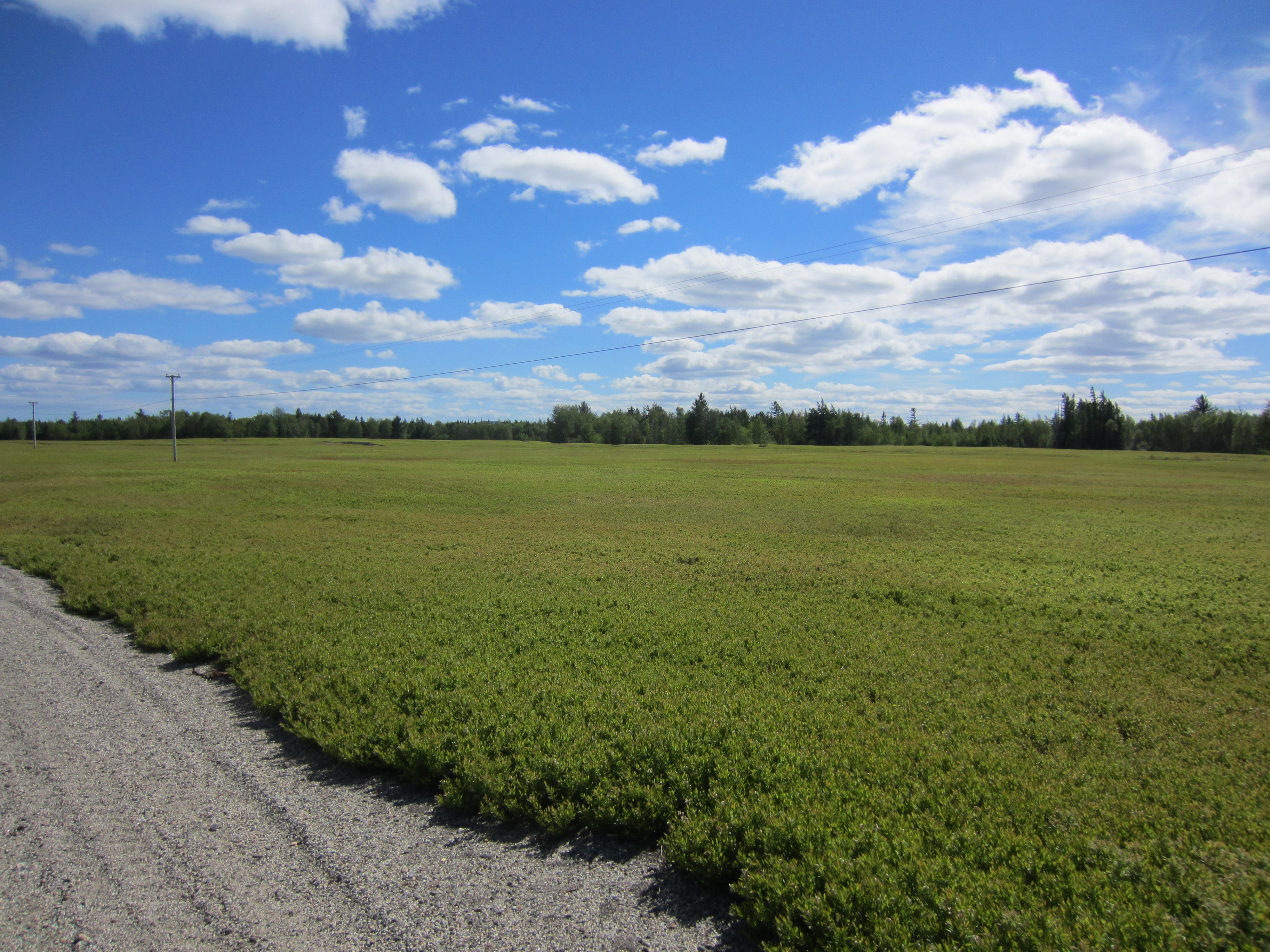 It's time for Maine LOBSTER!
Our destination was Machias, and in particular, The Bluebird Ranch, a little family restaurant with the best lobster rolls this side of heaven. We visit that restaurant twice a year once in May/June for lobster rolls and then we make another trip in early August in the height of blueberry season for their famous fresh blueberry pie! After stuffing ourselves with lobster rolls (Bill had 2 .....yikes!), we went exploring along the coast. We like to take the "off the beaten path" approach and take obscure little roads that take you into hidden coves and right down to the sea. This time we ended up on a wonderful little peninsula called Ripley Point.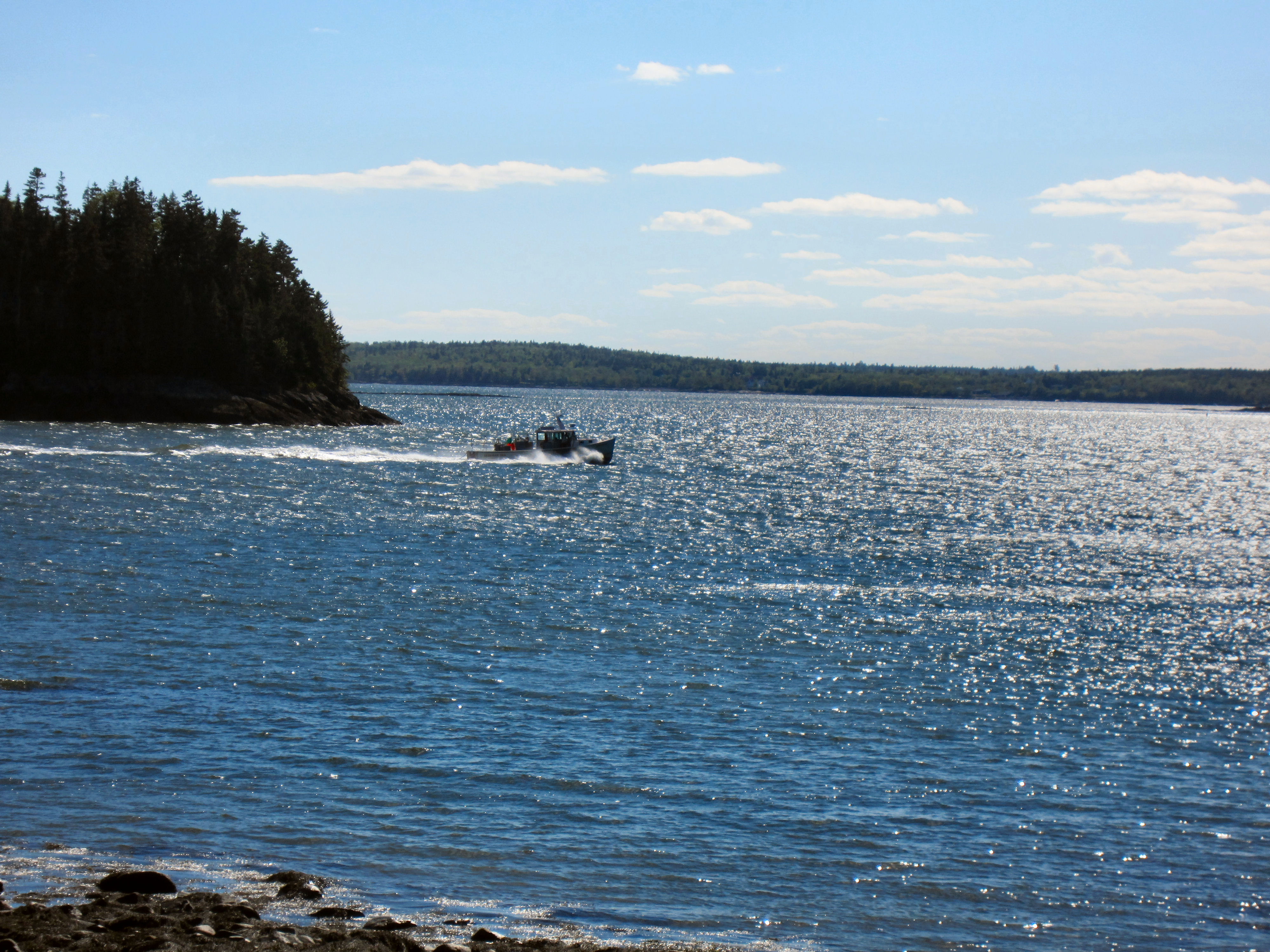 It was so picturesque and very, very Maine coast. At the very end of the road was a little enclave of weathered shingled Victorian cottages with the most incredible views of the Atlantic and coastal islands.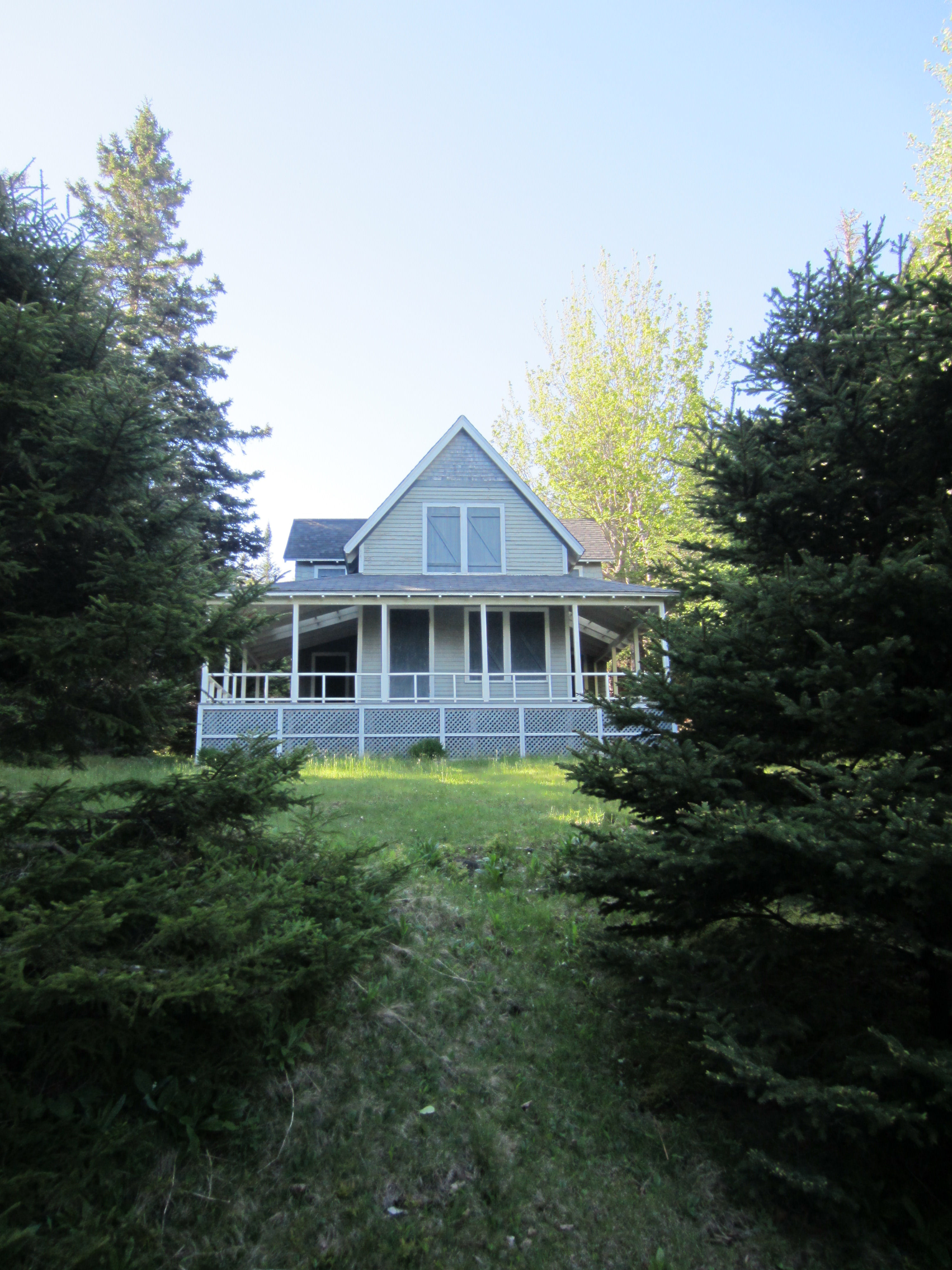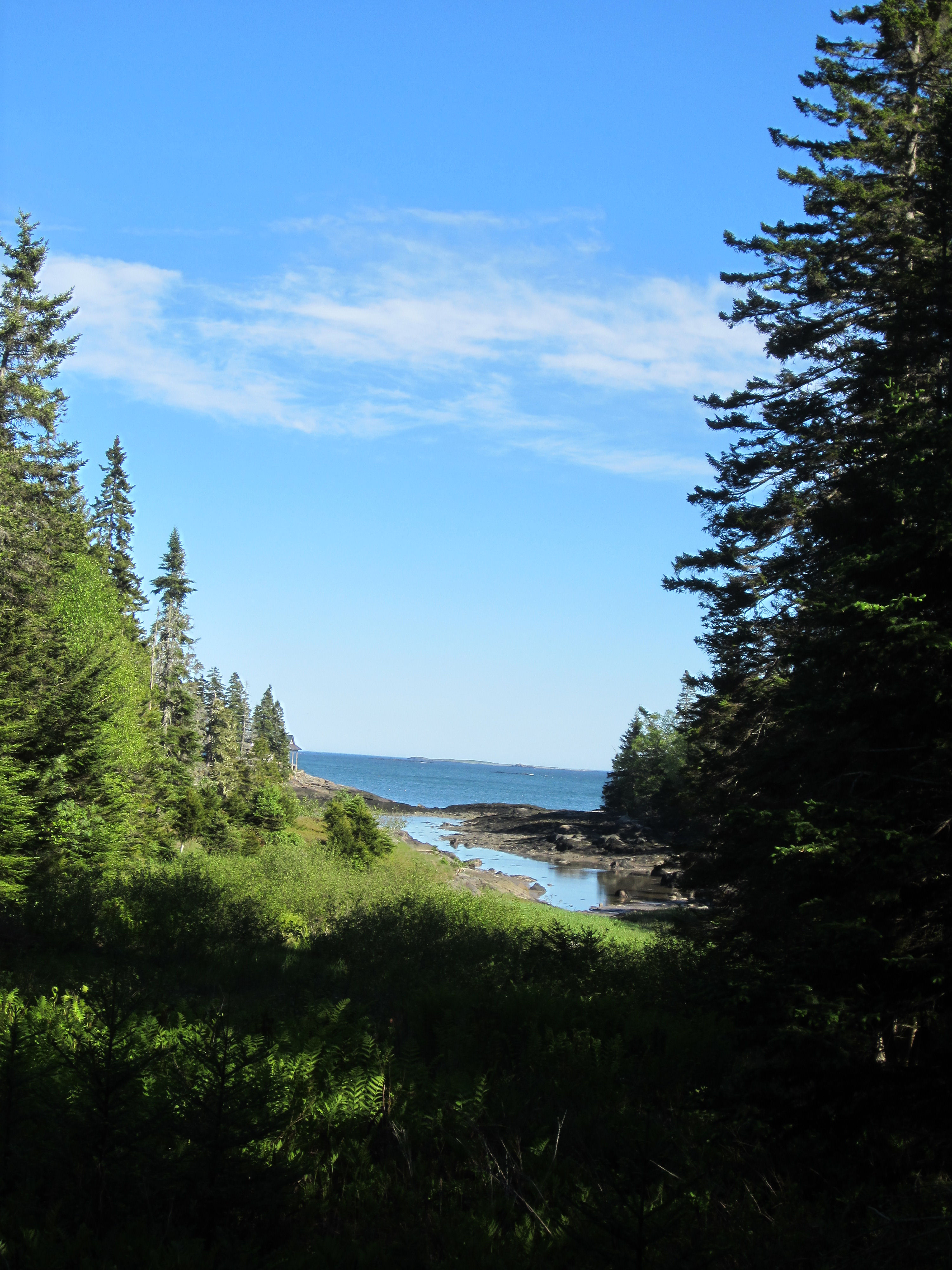 There was a strip of rocky beach that we walked looking for sea glass and other treasures. Bill found a couple of interesting rocks that we brought home to put in the garden. I love living where we do in the inland forest, but I wouldn't mind having a place on the coast. Listening to the surf crash on the rocks, the clanging bell of a buoy just off the shore, and the fog horn from a distant lighthouse, and the smell of the salt air...........just puts you in another world.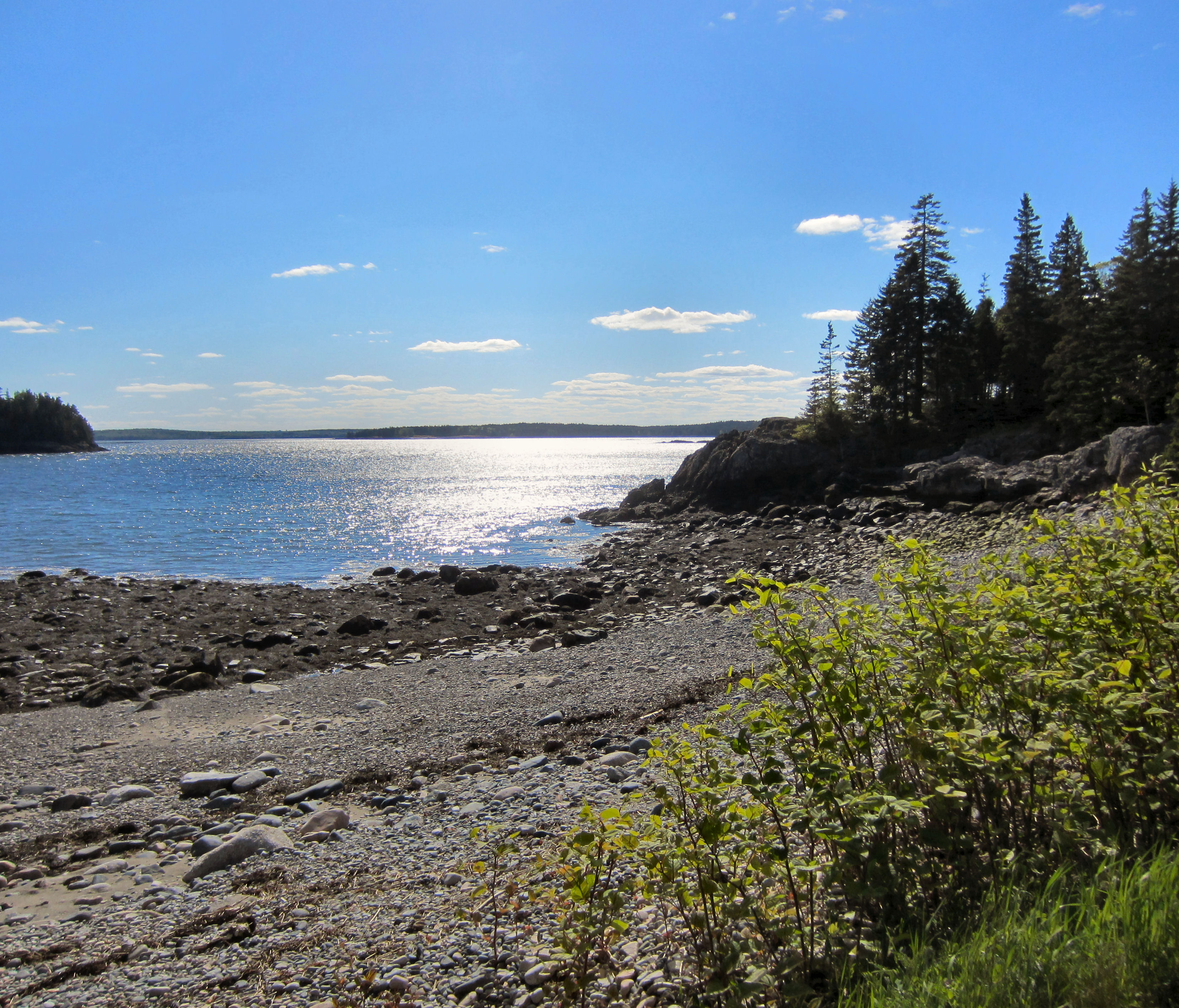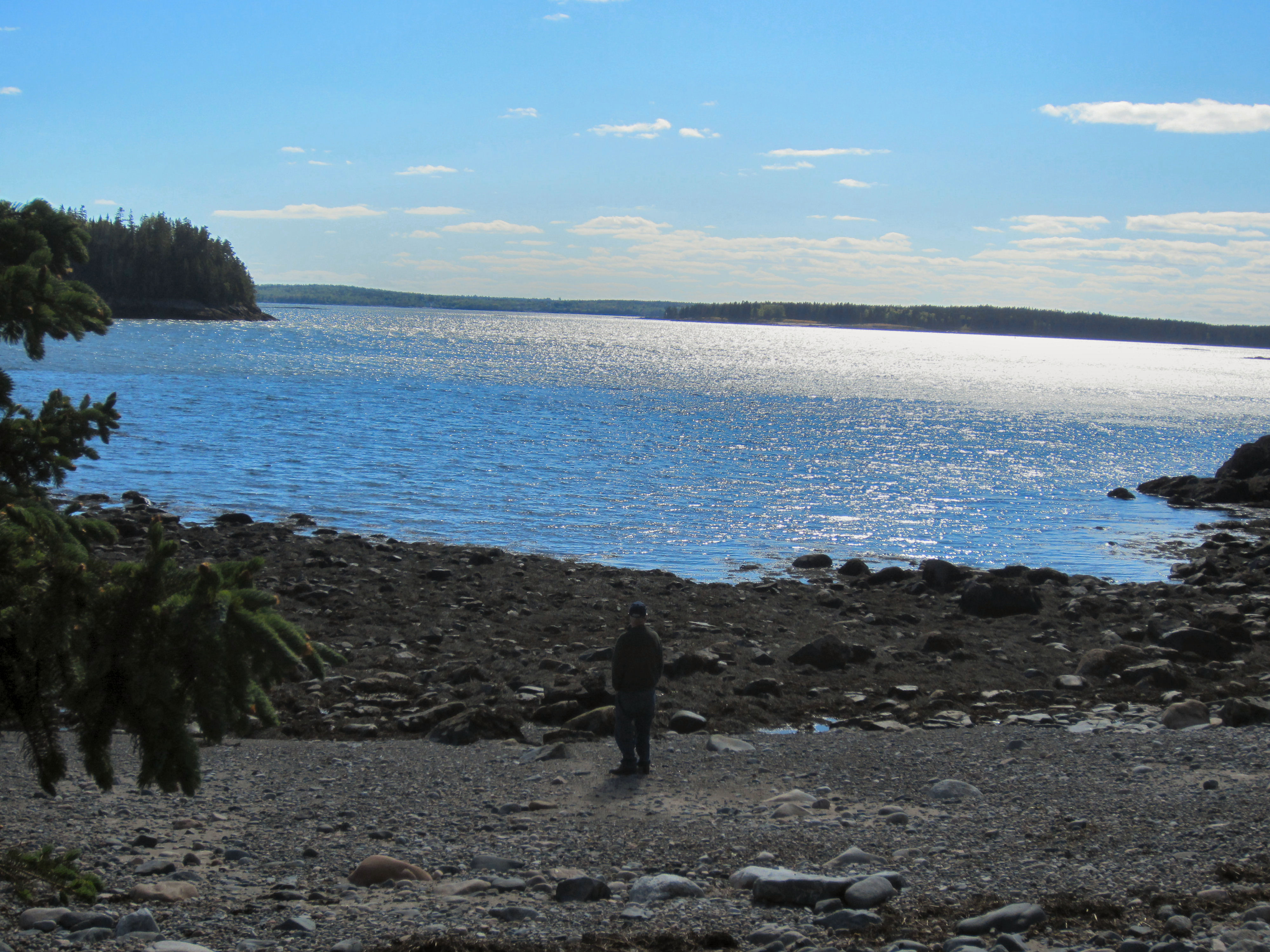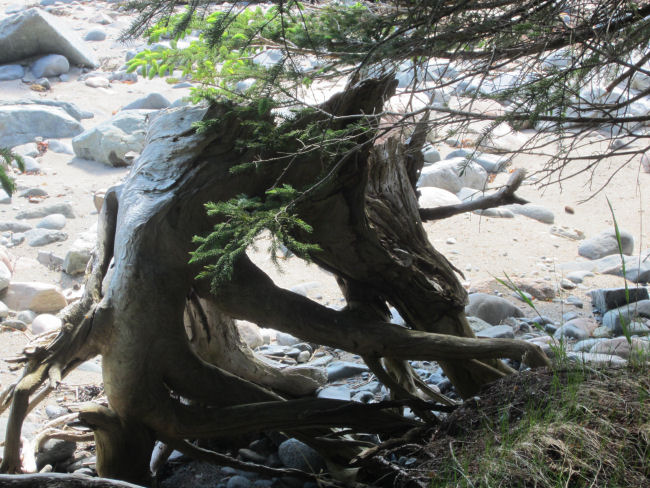 On our way back to Route 1, the coastal highway, we stopped at the Ripley Point town docks and watched them unloading a lobster boat.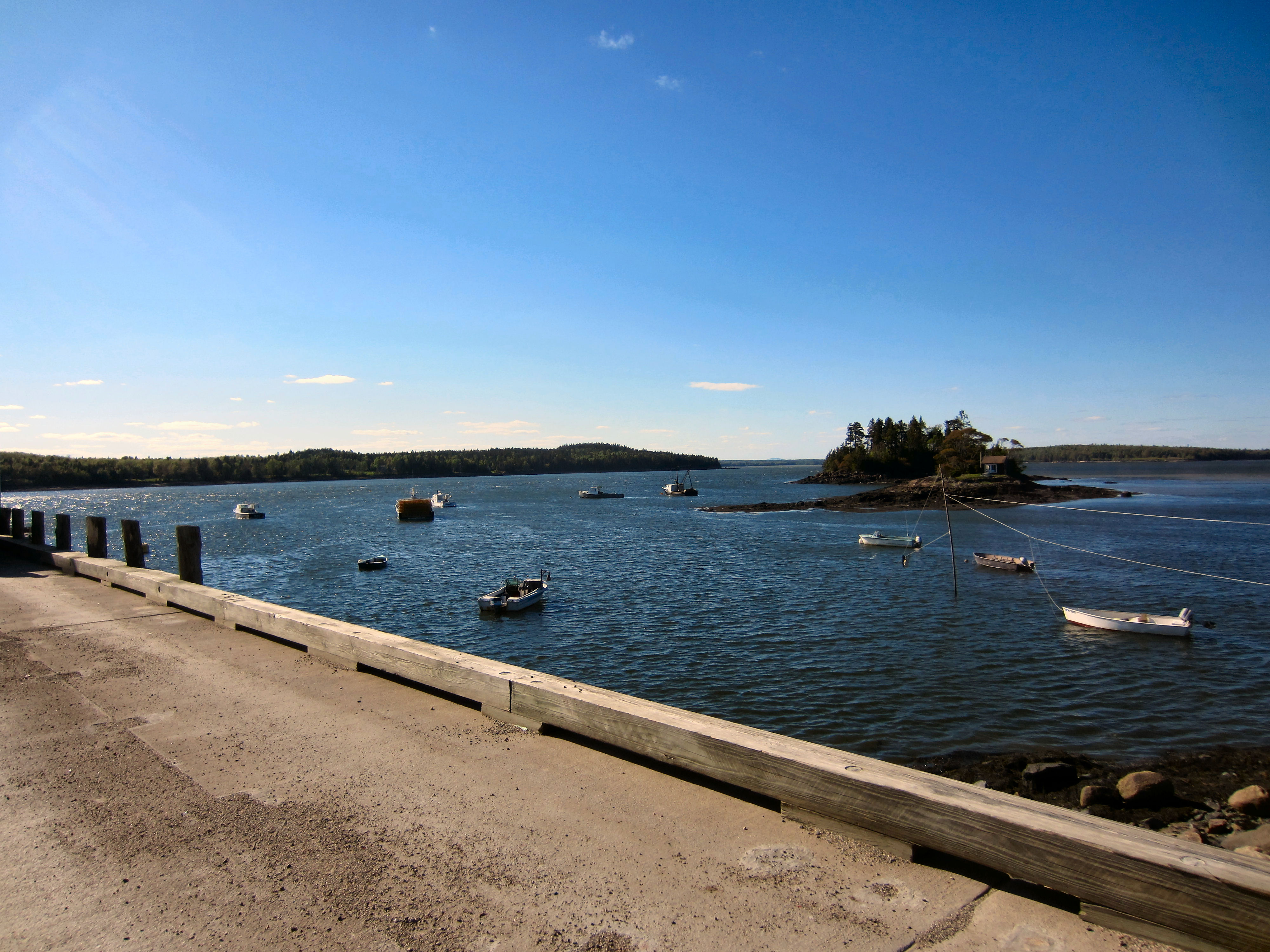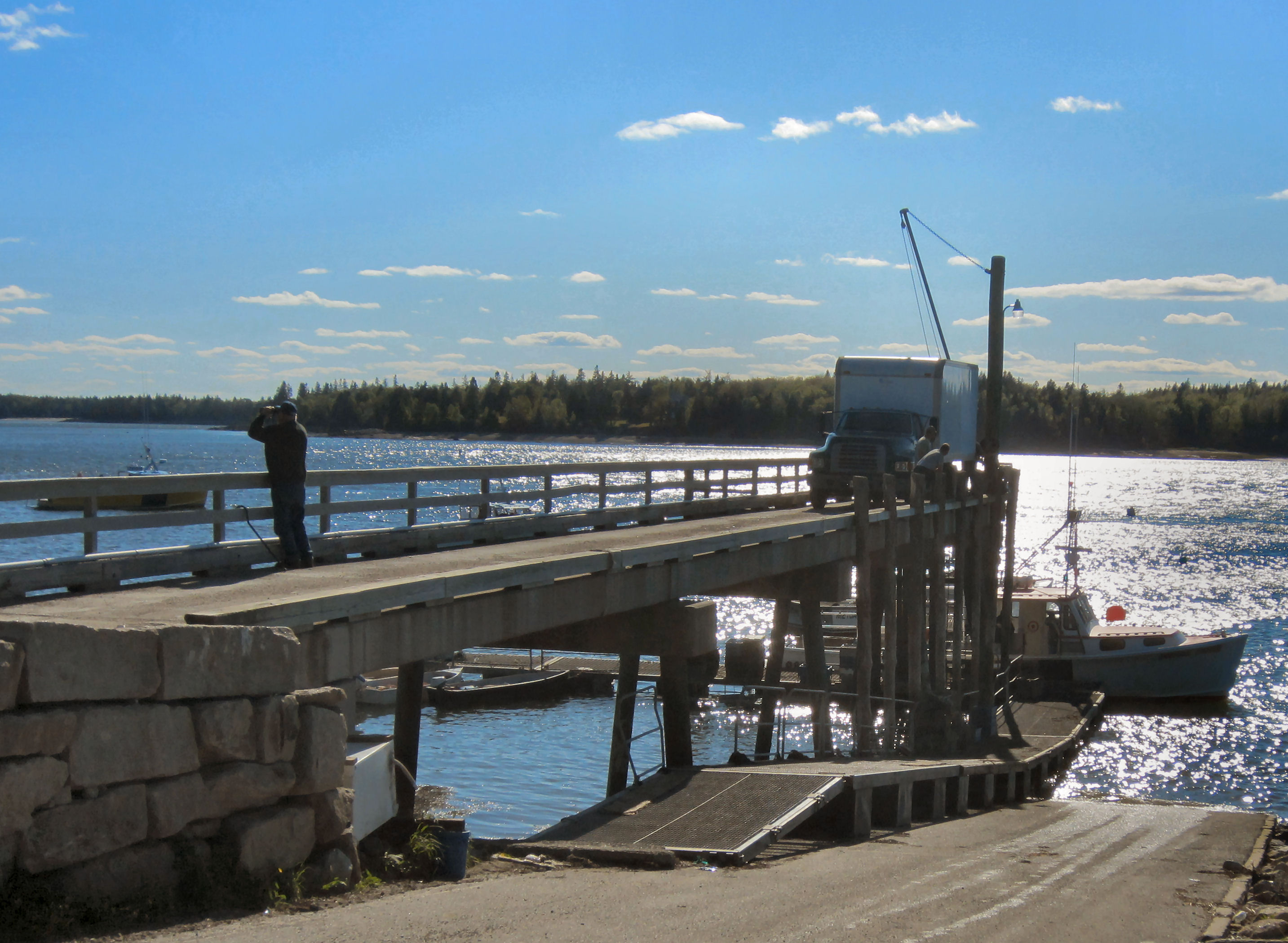 There was this tiny little building out on an island. It really stirred my imagination thinking about why someone built it where they did.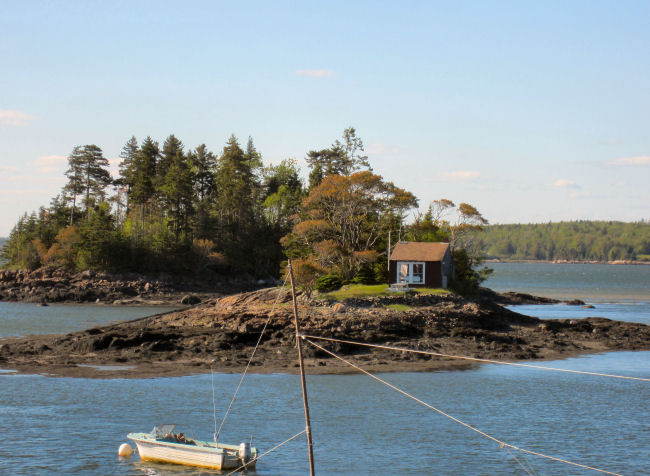 Time was passing and as late afternoon came, we had to head back to the Katahdin region. It was a glorious day. I wish you could have been there with us. If you ever come to Maine, get a copy of the Delorme Maine Atlas and get off the beaten path....it's where you'll find the true treasures of our incredible State. It gives you maps that show every hidden dirt back road in the state of Maine, and trust me, that is where the fun discoveries are!
For more information on cooking Maine lobsters and lobster recipes try these previous posts -