This is a sponsored post written by me on behalf of The Home Depot.  Thoughts and opinions expressed are my own. I am grateful to Home Depot for this opportunity to work with them and receive the materials to enhance and improve our backyard.
Shopping Trip for Our New Home Depot Zipper Pathway

We got the pathway staked out following Home Depot's Garden Club project specifications.  Then it was off to Home Depot to purchase all the components and tools for our new zipper path. I always look forward to a trip to Home Depot.  Living in a remote location like we do, it's an 80 mile trip to the Home Depot in Bangor, Maine but we always fit it in with other errands (and I get Bill to take me out to dinner).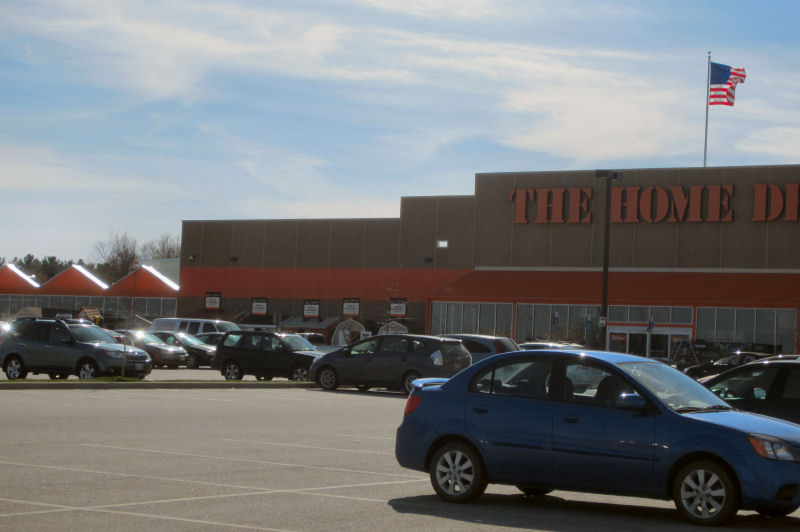 For a DIY'ers like us,  a trip Home Depot is on a level with a trip to Disney World. I LOVE Home Depot! I'm talking major love affair! I can spend hours wandering the aisles looking at all the potential projects. The selection is amazing and there are always helpful sales associates there with all the advice you need to make your project doable and easier. Poor Bill groans with the thought of what I might come up with as I scrutinize every aisle.
But this trip, I am focused.  I'm on a mission and I have my list of goodies, printed out from the Home Depot Garden Club website, clutched in my hands.   Some of the things on the list we already had like the shovel, rubber mallet, tamper, measuring tape, stakes, string, and soil scoop.  This isn't our first home improvement rodeo!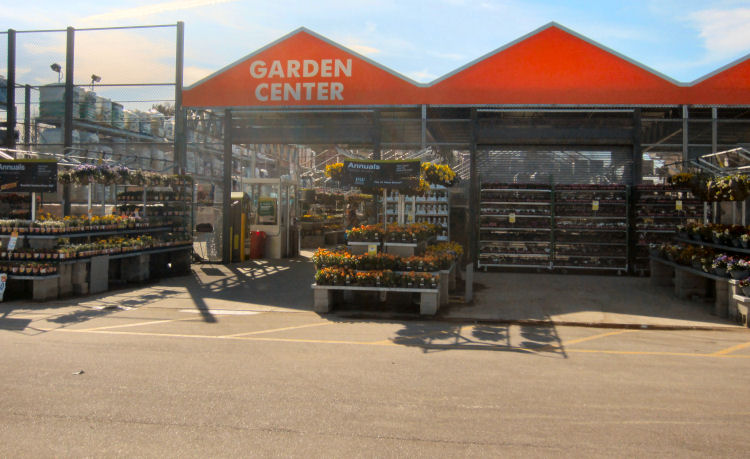 It's straight to the garden center where I momentarily lost my focus!   It's easy to get overwhelmed with all the gorgeous plants and shrubs. I'm talking aisles and aisles of floral eye candy!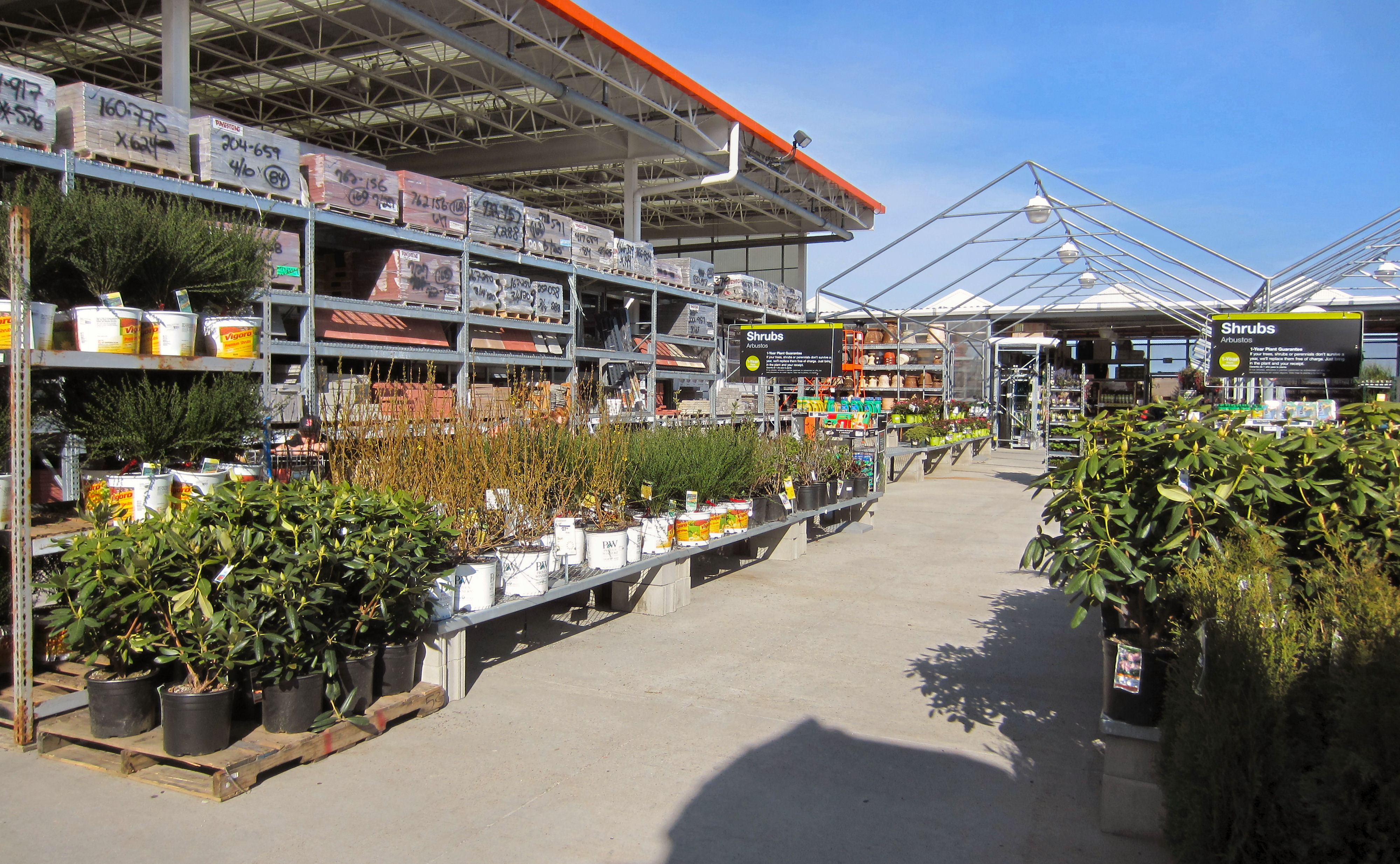 We will be putting in a lot of plantings this year and Home Depot has a great selection of the plants that I am looking for.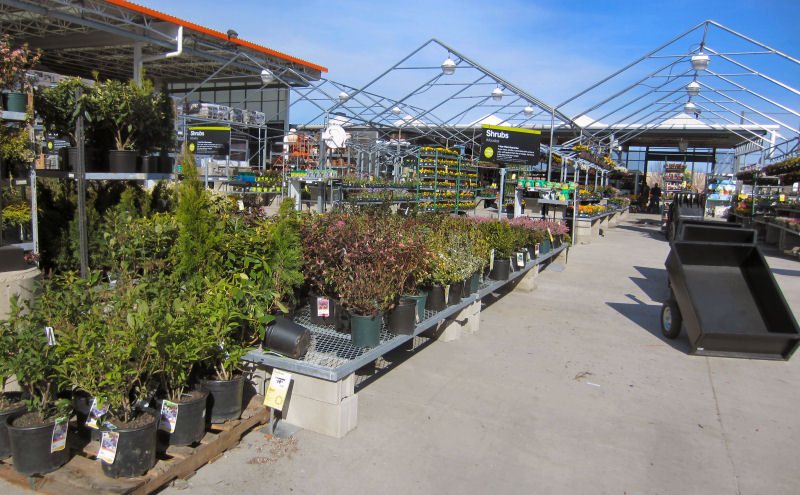 Then I happened upon the section of containers.  I have planned to do a number of container plantings for the decks and porches this summer so I had to stop and check them out!  What a great selection! Bill and I are going to busy.  I can't wait.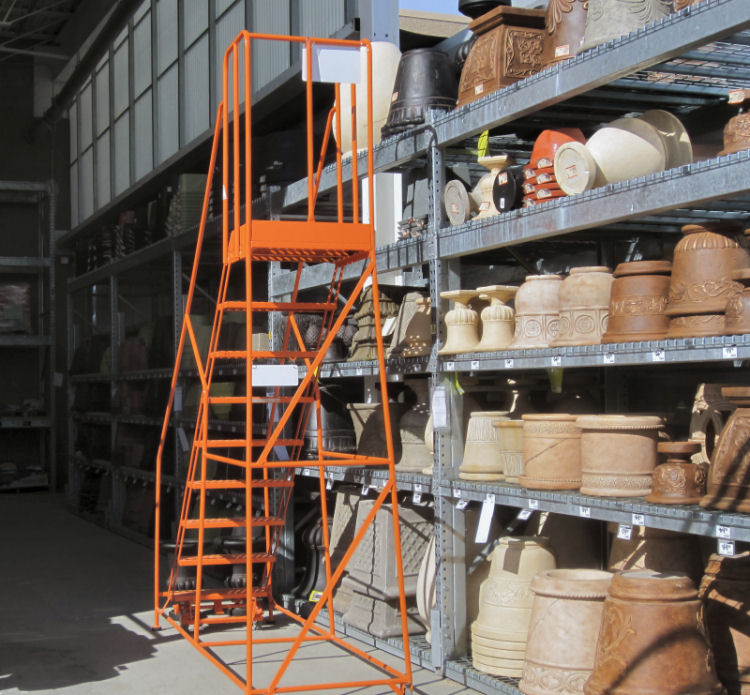 Ooops! I'm getting sidetracked. Back to looking for paver stones.  Thank goodness I happened upon a nice sales associate named Nick, who helped me find the things on the list.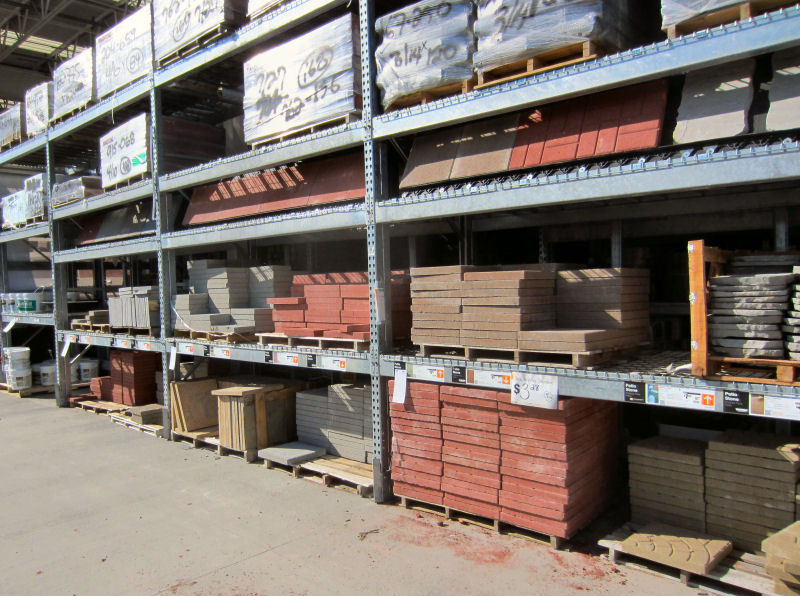 What a great selection of paver stones. I love the paver stones I picked out.  They're called Pavestone 12 in. x 12 in. Fieldstone Tuscan Concrete Step Stone. I think that the rustic look will blend nicely with our wilderness home.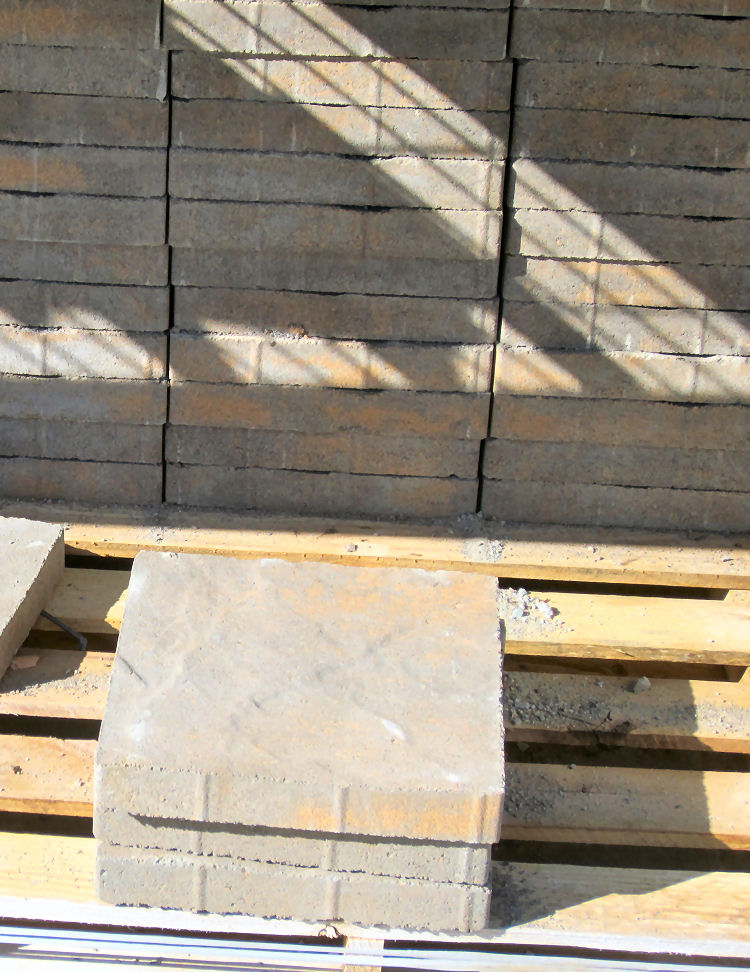 So with Nick's help we gathered all the paver stones, bags of paver leveling sand and paver base, and Miracle Gro Garden Soil together and got them up to the Garden Center check out booth.  Nick also helped me reach a decision on the ground cover problem.  I decided on clover.  Oconnors Strawberry Clover to be exact.  I love the smell of the clover blossoms as we have white clover mixed in on our lawn.  It perfumes the whole yard.  The Strawberry clover will have to be seeded so we will have to wait for it to grow in. And, of course, the side benefit of clover is that it is a legume and enriches the soil that it grows in.
A yard associate helped up with the loading of the materials.  Everything went smoothly and it was so helpful to have a complete list of what we needed to do the job.
Just another reason I'm glad that I joined the Home Depot Garden Club. When traveling 80 miles, you don't want to have to run back for forgotten items! Now Bill had to take me out to lunch.  Olive Garden, here we come!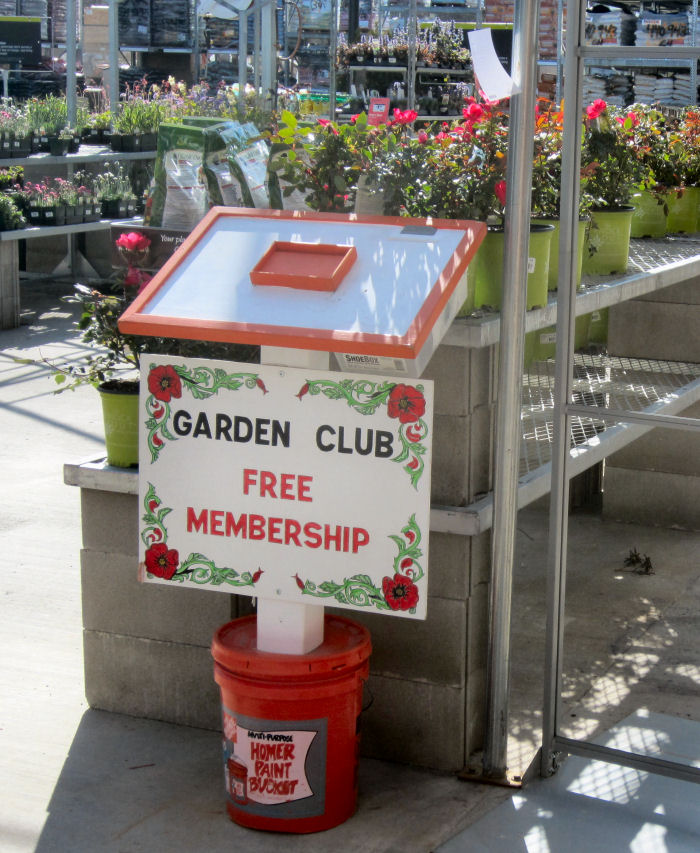 It's home improvement time, and The Home Depot has everything you need to #DigIn for Spring. No matter what projects you want to tackle, they have great values on all you need. They're ready to help you with renovation ideas and expert advice, too.
Get over $300 in email exclusive savings each year, sneak peeks on new products, monthly lawn & garden ideas for your region and access to The Home Depot's gardening experts. Click here to join the world's largest garden community today! Or go to
http://gardenclub.homedepot.com/ to see some of the many benefits of membership.
This is a sponsored post written by me on behalf of The Home Depot.