Twice Baked Potatoes Recipe – A big favorite at the Thompson House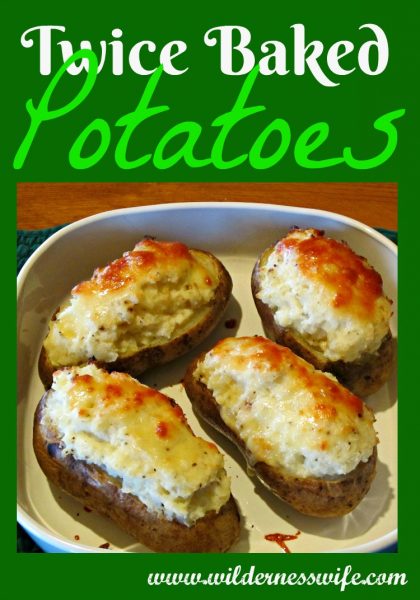 Twice baked potatoes are a lot of fun and a recipe that you can easily change up with different flavors and toppings so after you get the basics down, get creative.  Food should not only be good, it should be fun! Here in Aroostook County, potatoes are big business and a way of life. We have enormous commercial potato farms so the availability of the "spud" is plentiful to say the least.  Over the years of living here I have developed a ton of potato recipes.  Potatoes…….they're what's for dinner!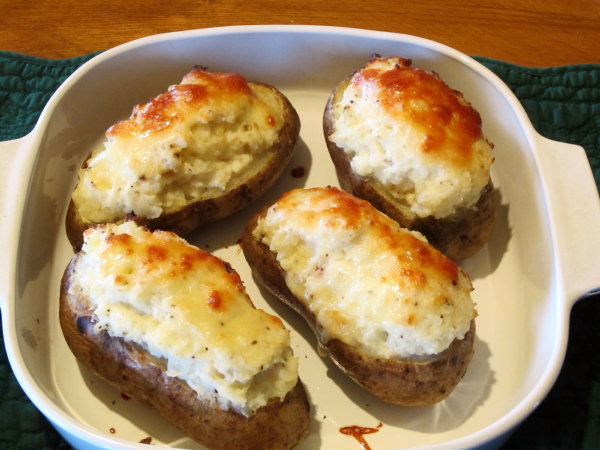 Twice Baked Potatoes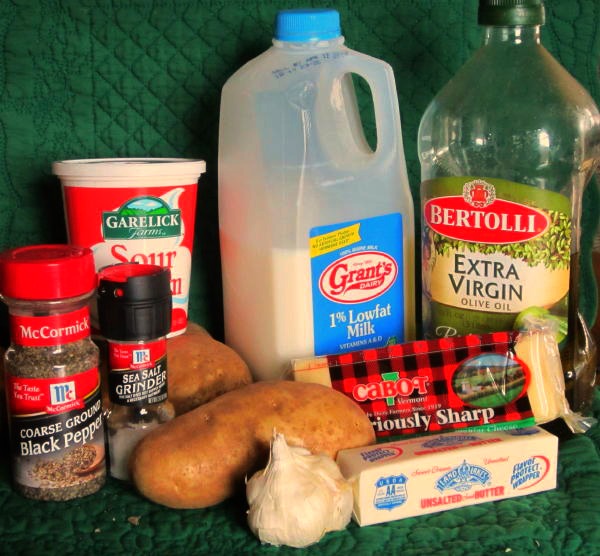 The ingredients:
•4 large baking potatoes
•1 cup sour cream
•1/2 cup milk
•4 tablespoons butter
•1/2 teaspoon salt
•1/2 teaspoon pepper
•1 cup shredded Cheddar cheese, split in half
•3 cloves of garlic
Olive oil
Wash and dry your potatoes with paper towel.  Rub each potato with garlic oil and then sprinkle with salt and paper.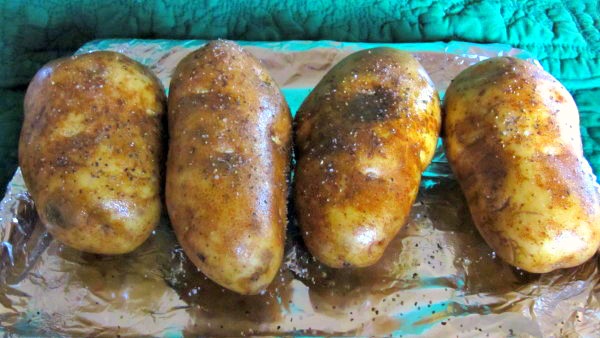 In a foil lined roasting pan, bake the russet potatoes in a 350 oven for 1 hour.
Peel the 3 cloves of garlic and wrap them with olive oil in a foil pouch.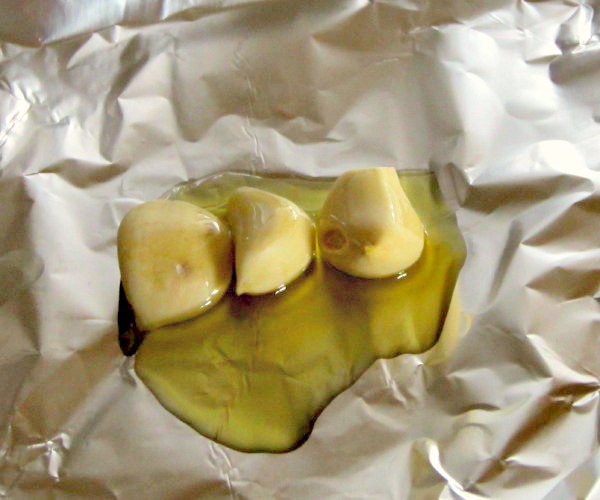 Place in oven with potatoes. Let the garlic roast for about 20 minutes and remove.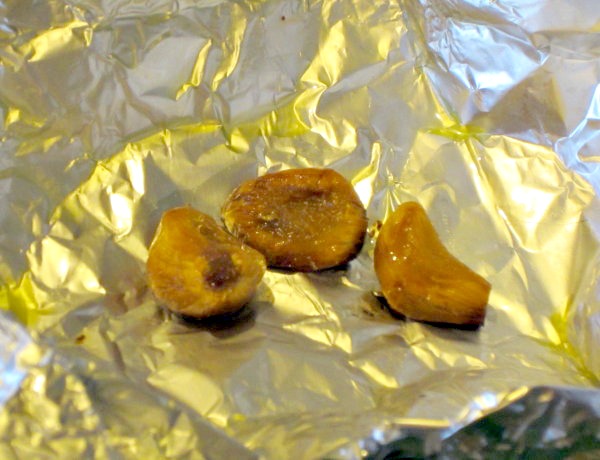 Let the garlic cool while potatoes continue cooking.
When the potatoes are done let them cool for 20 minutes so they can be handled.  Cutting lengthwise, slice off the top third of the potato and set aside.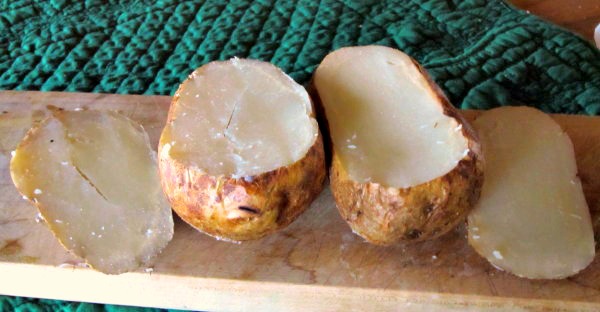 With a sharp spoon hollow out the potato, leaving a quarter inch shell. Do the same to the top third of the potato and add that pulp to that from the main body in a medium sized mixing bowl.  The skin from the top third can be kept and used for potato skin appetizers at another meal.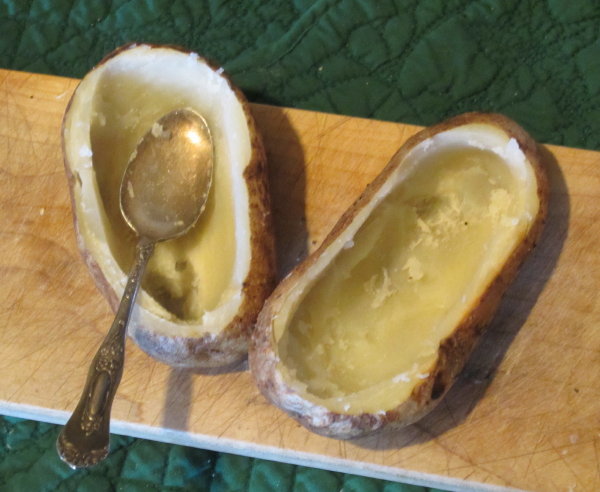 Mash the potato pulp.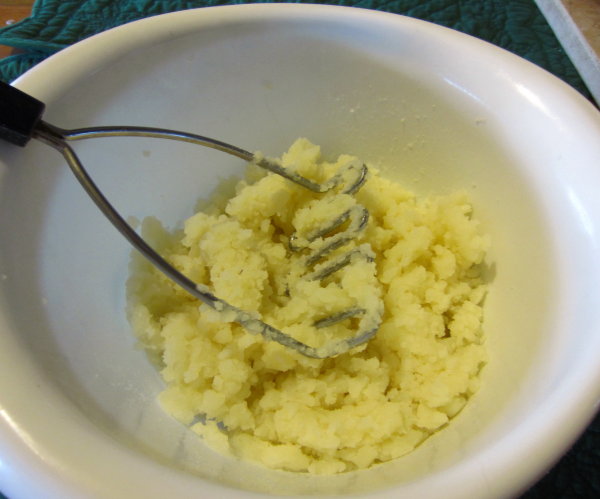 Finely mince the roasted garlic cloves and put in a small microwavable bowl with butter. Melt butter in microwave.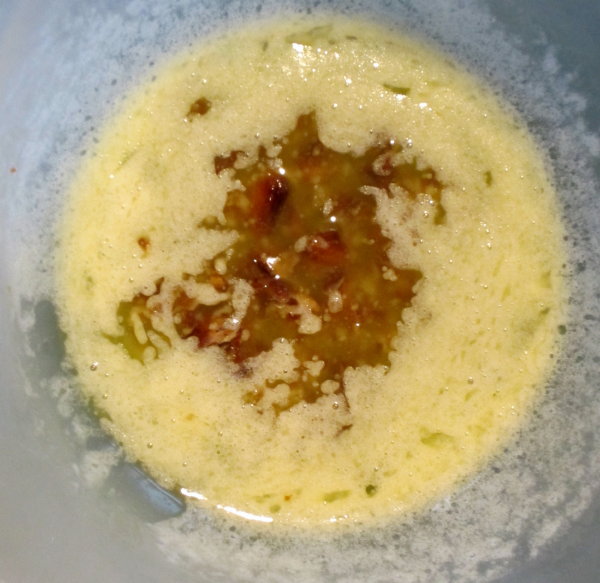 Add melted butter, roasted garlic, sour cream, milk, grated cheese, salt, and pepper to the potato pulp and mix well.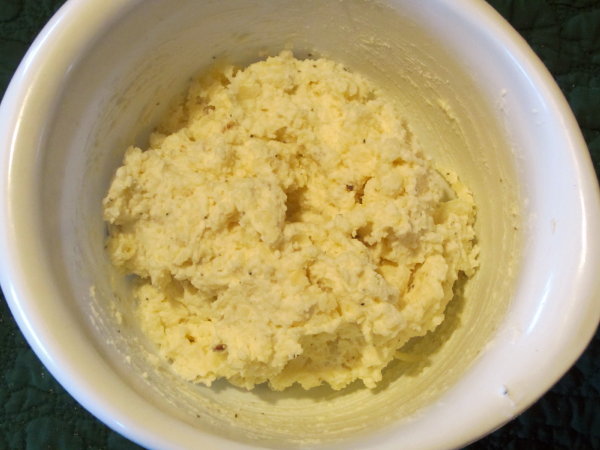 Spoon the mixture back into the hollowed potato shells and sprinkle remaining cheese on the top.  Bake at 350 for 30 minutes to heat through and combine flavors.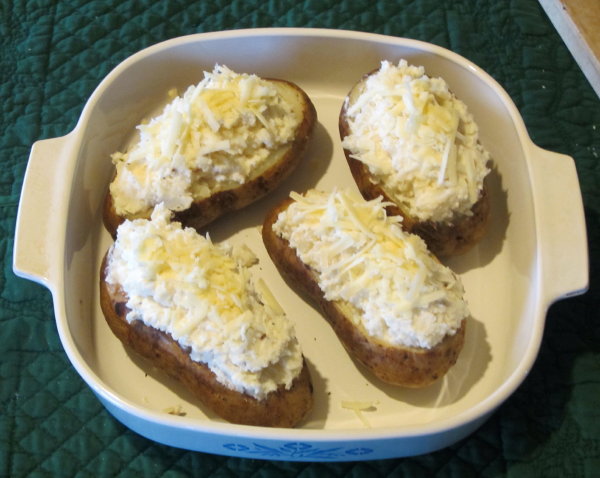 Voila ( a little French Chef flair there…lol) Twice Baked Poatoes……YUMMY!!!!!!!!!!!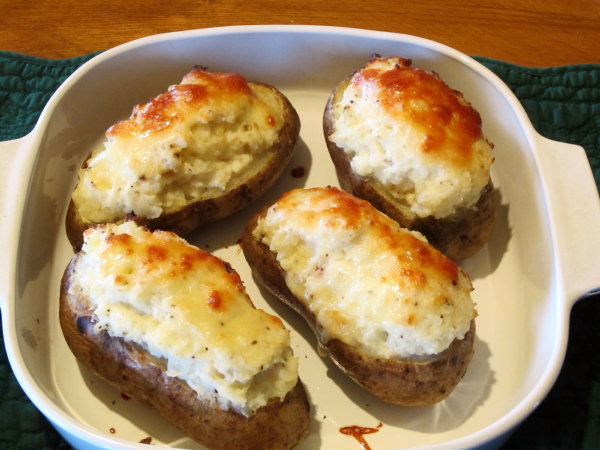 If you are watching your fat content, you can substitute skim milk, low fat margarine, low fat sour cream and low fat cheese.
Try these potatoes!  They aren't difficult just a little time consuming but oh so worth the effort!
Let me know if you enjoyed them! Talk to you soon!

Other Wilderness Wife potato recipes –
Easy Microwave Herbed Potatoes