When life hands you monster zucchini, make zucchini relish!
Thank God for this zucchini relish recipe. It's that time of the year when the garden is bursting with zucchini, and the family is so sick of eating it that they turn zucchini green when they hear the word.  Then you discover the monster zucchinis that are the size of a baseball bat hidden under the leaves in your garden. What to do? When life hands you monster zucchini, make relish!! For relish you want lots of flesh and not the seeds so the big guys are perfect. Our pastor's wife, Jo, makes the yummiest zucchini relish (she always gives Bill a few jars at Christmas and he hoards it like gold) and she shared her zucchini canning recipe with me. It is easy to make and so good! Try it…..you will love it!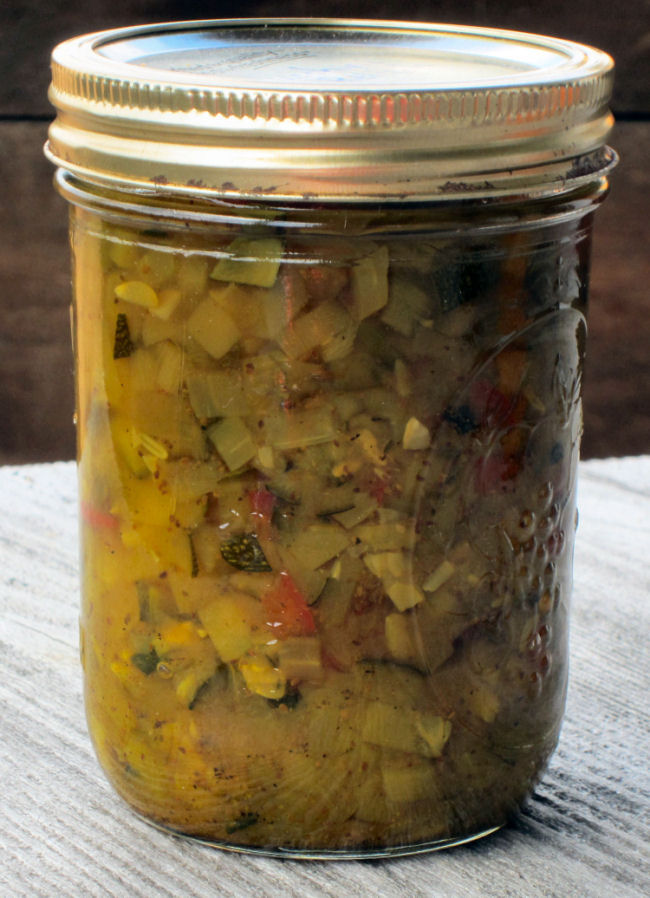 Zucchini relish is the perfect canning recipe to use up Monster Zucchini!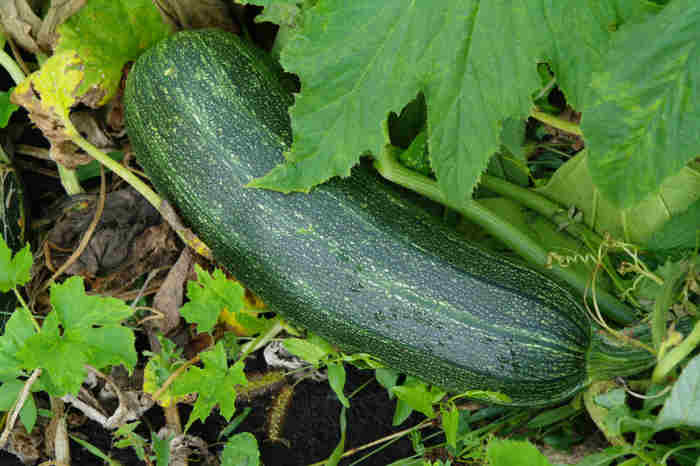 Zucchini are without a doubt the most prolific vegetable in the garden. Think about it!  The vegetable everybody wants to give you from their garden is ZUCCHINI.  And they almost never give you the nice small ones that are perfect for slicing and sautéing.  Instead they give you bags of monster zucchini that are the size of a Louisville Slugger. This recipe uses those huge zucchinis perfectly. In fact, we like this relish so much I actually ask gardening friends for zucchini! You will to once you have a taste of this delicious condiment.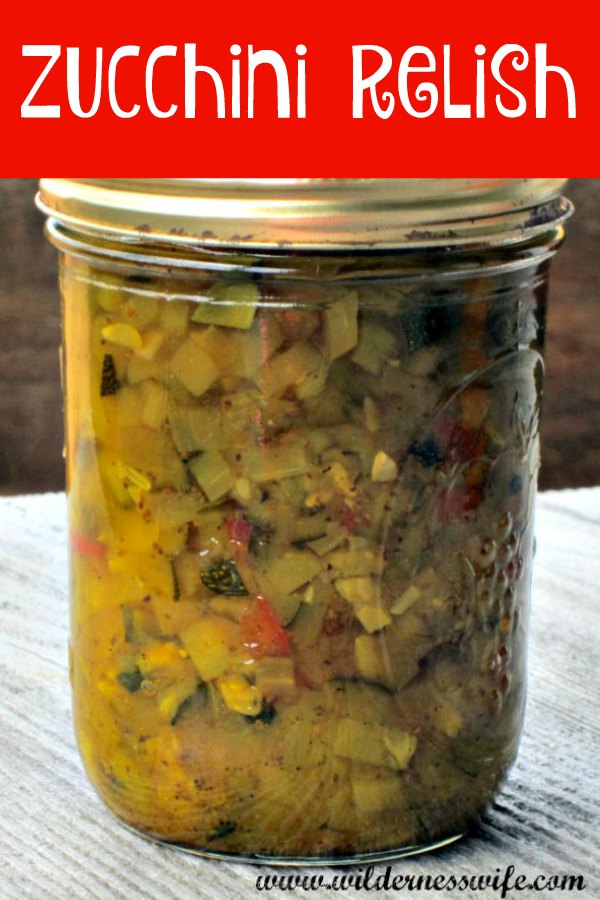 If you enjoy this recipe, could you give Wilderness Wife a "like" on our Facebook page – CLICK HERE</a
More Zucchini Recipes from The Wilderness Wife
More Canning Recipes from The Wilderness Wife