When Minute® Rice asked to write this sponsored post and share two of my labor saving holiday recipes with you, I was so glad for the opportunity. I LOOOOOOVE Christmas!!!!! I love the colors, the smells, the decorations, the happiness, and of course, the presents! But it's a lot of work.  So much preparation goes into that one day and I've done a lot of Christmases by this stage in my life so you'd think that I would have a real handle on it. I should have it down to a science but every year its a mad frenzied rush to the finish line.  And along with all the planning, decorating, shopping, baking, and wrapping, I still have a house to clean, laundry to do, and meals to cook.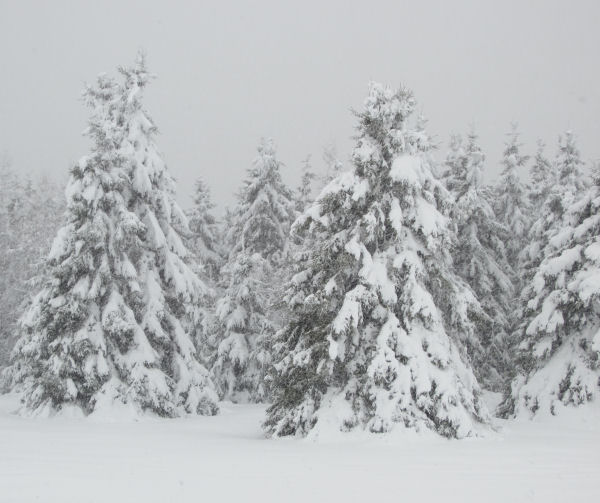 This time of year, I go for meals that are quick and yummy!  And hubby Bill does not feel any meal is complete unless he has dessert, or as he call it – "a goody". Yesterday was a busy final shopping day and as I was trying to throw a meal together at the last minute, I realized I didn't have a plan for a dessert.  I didn't think he would opt for a Popsicle from the frost-covered dilapidated box in the back of the freezer so I had to come up with something quick and easy.  The light-bulb clicked on when I remembered that next to the box of Popsicles was a bag of frozen Maine blueberries that we had picked last summer.  And we always have Minute® Rice on the pantry shelf.  The whole family loves rice and Minute® Rice makes rice quick and easy. It's such a reliable product – it always turns out fluffy and good! It is a staple in my pantry.  Now I had a plan – Rice Pudding enhanced with Maine Blueberries. The ingredients are so basic that I had everything I needed. Its been a dreary and snowy winter this year, with over a foot of snow on the ground so the blueberries will bring back some warm summer memories of roaming the coastal blueberry barrens while picking them.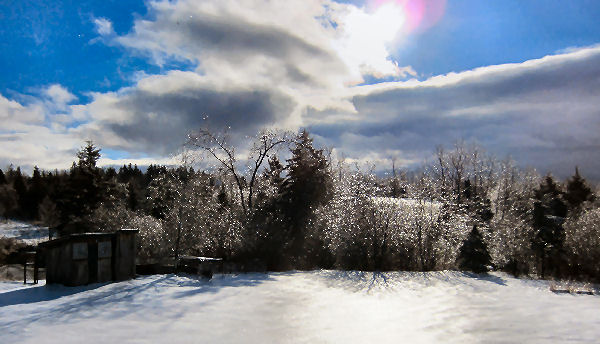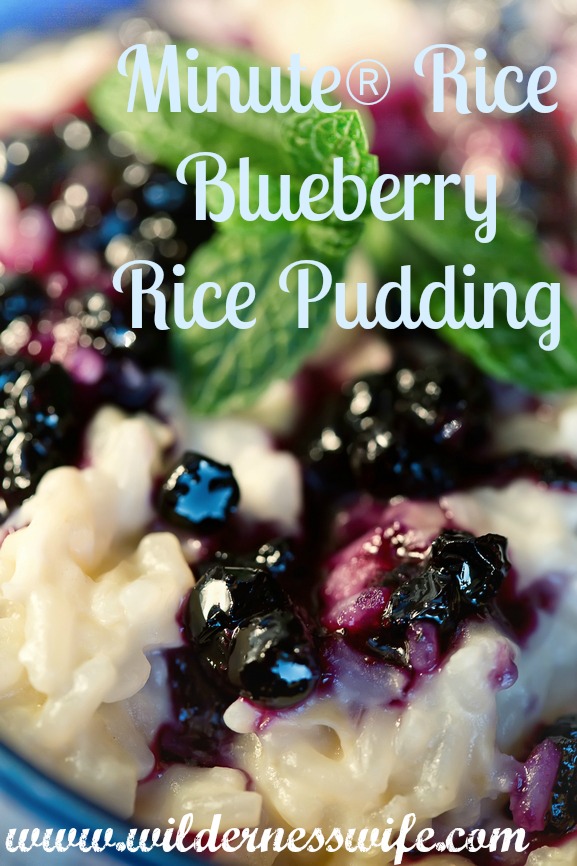 My Nana always made rice pudding when I was a kid.  I learned from her that you could have a basic rice pudding recipe and then add different ingredients and flavors to change it up. I'll share two versions with you today – Blueberry and a very basic Cinnamon version with a holiday twist. First, some helpful hints for the blueberry rice pudding. If you are using frozen blueberries, step one is to get the blueberries thawed so I put them in a small colander and run cold water over them for a minute or two and then set the colander aside so the blueberries can drain.  You don't want to add them till the very end as they will color the pudding to a light purple. The completed dish is much prettier with the contrast between the rice and the berries. After the berries have completely drained, put them in a small bowl and add 1/4 cup of sugar.  Toss gently and set aside.

The "star-studded" Christmas version is an easy, basic rice pudding recipe. Just make 6 star-shaped templates out of parchment paper to place on the top of the pudding before you dust with the cinnamon sugar mixture.  Peel off the stars and you are left with a very pretty holiday dessert. The addition of dried cranberries in the place of the usual raisins gives the pudding a festive holiday touch.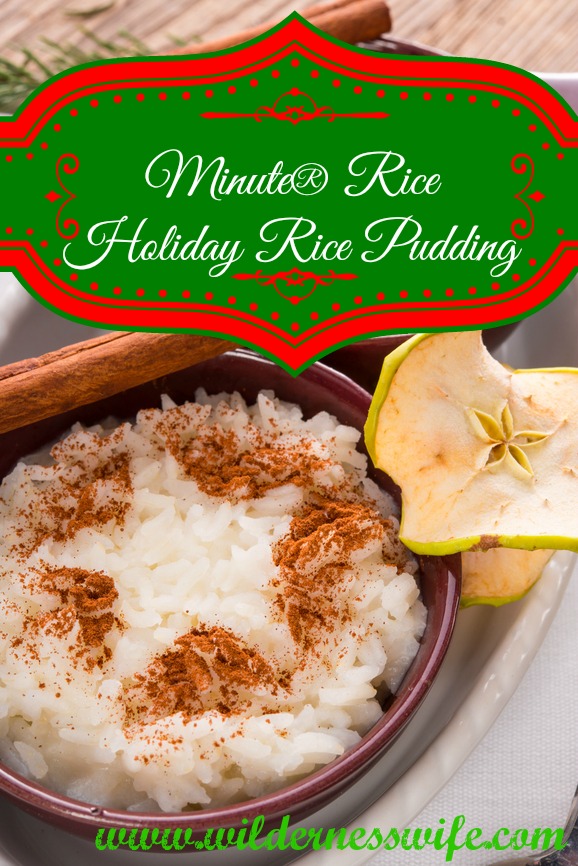 Follow my blog with Bloglovin