Green Giant Veggie Snack Chips – Better For You!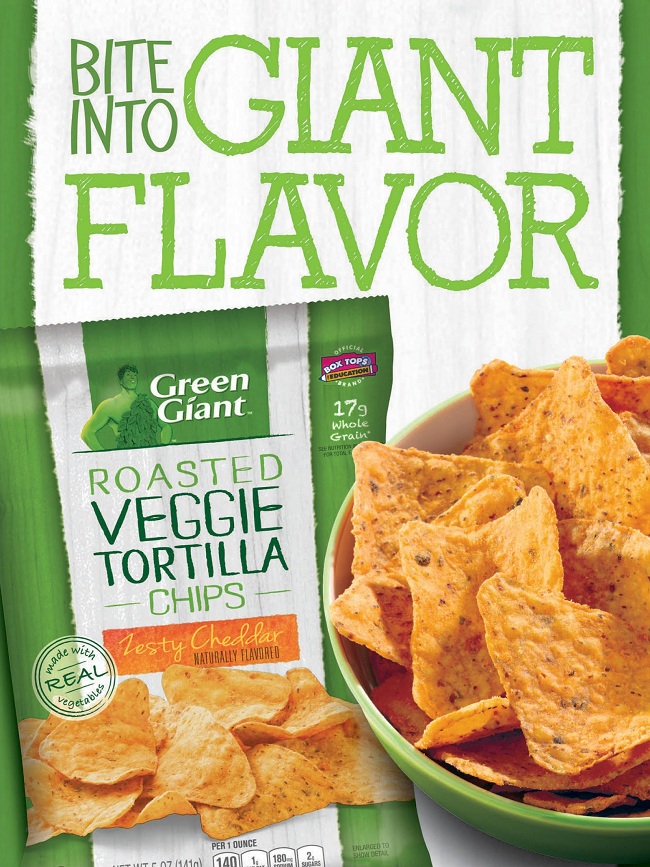 Bill and I need to lose weight.  We have been working on it for a year now and the progress, though slow, is in the right direction.  I am happy to report that there is less of us than there was a year ago.  Neither of us is the dieting type! I love to cook and we both love to eat so the whole deprivation thing of a rigid diet plan just doesn't work for us. We have opted for making lifestyle changes and eating healthier alternatives. Making substitutions for favorite foods has worked for us. For instance, we both loved potatoes but I learned that sweet potatoes were better for us than white potatoes and making this substitution lowers our carb intake.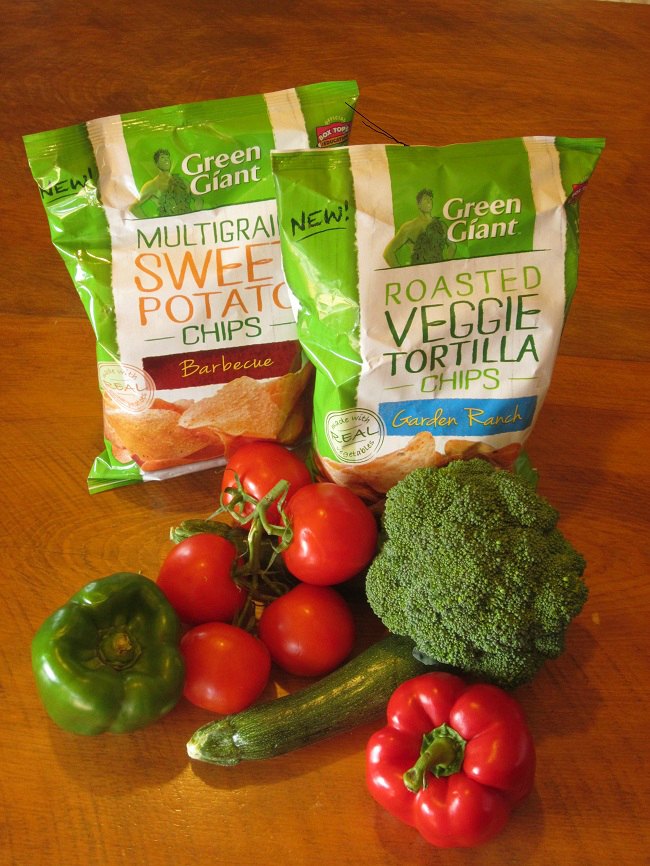 We both like to snack but I am not the carrot stick and celery type (unless it's slathered in sour cream & blue cheese dip). Finding a better substitute for one of my favorites, potato chips, was a little trickier.  And then along came Green Giant Veggie Snack Chips.  I opted for the Multi Grain Sweet Potato Chips saving some calories and fat.  Comparing the "Nutrition Facts" on the back of the bags of the Veggie Chips and a popular brand of potato chips, I found that 1 ounce (about 16 chips) of Green Giant Veggie Chips gives me a savings of 60 calories and 5 grams of fat.  That's a win for me and they are very tasty and satisfying.
I can't help myself.  I like to have my chips with dip so I whipped up a satisfying healthier alternative French Onion Dip to serve with them.  Bill loved it so I'll sharing it here with you.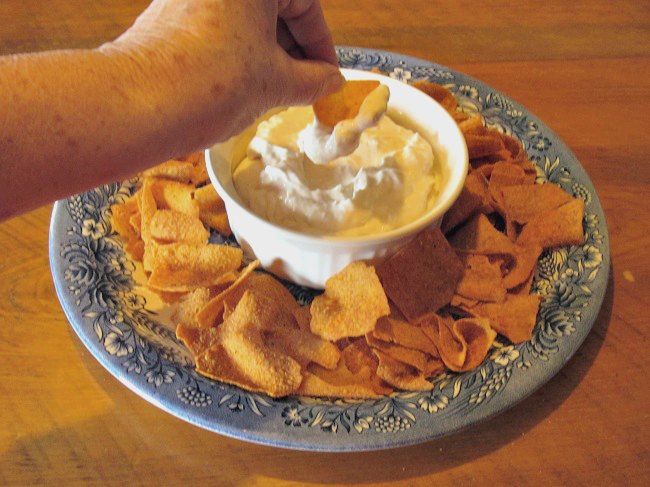 We also tried the Roasted Veggie Tortilla Chips. I used them to make a quick and easy plate of "Microwave Nachos" that were yummy.   Once again I compared the "Nutrition Facts" with a bag of ordinary tortilla chips, I was again pleasantly surprised that we were saving calories and fat.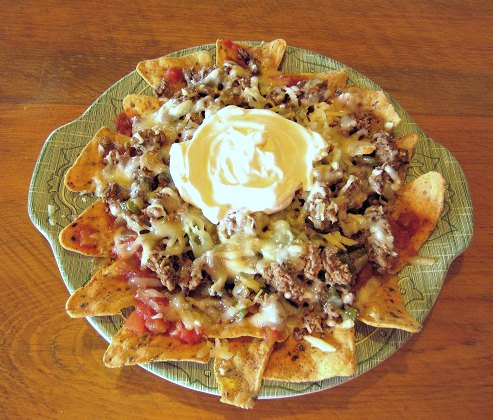 The only thing negative about the snack chips for me is that they have a lot of sodium, but not any more than other snack and potato chips. I hope they come out with a reduced sodium version for people like Bill and I that have to watch our salt intake.  Be sure to stop by the Green Giant Facebook page and grab a money saving coupon so you can give these chips a try!
I really enjoyed trying both of these flavors of Green Giant Snack Chips and will be having these again soon.
I was selected for this opportunity as a member of Clever Girls Collective and the content and opinions expressed here are all my own.