Where, oh where has my little dog gone? Now I know thanks to
#NuzzleSmartCollar
The greatest joy of living in our secluded location, as a pet owner, is not having to pen or tie our dogs. We live remotely in the middle of a 60 acre tract of fields and woods on the edge of a wilderness, and don't have to worry about things like street traffic and close neighbors.  Don't get me wrong….I don't just let my "girls", Gemma and Malibu, loose to wander unsupervised from dawn to dusk wherever they decide to venture. I am constantly monitoring the live feed from the security cameras at the front door and driveway.  This approach works a lot of the time as they tend to hang out in those areas for the greater part of their day.  But they do wander on parts of the property away from those cameras so I spend a lot of time going from window to window checking on them. If they got lost in the wooded sections of our 60 acres, it could be hard to find them. There are a lot of temptations in those woods….moose, deer, bears, coyotes, wild turkeys and rabbits. All the critters a pair of German Shepherds would love to chase or try to herd are available to them in those woods.

Our dogs are incredibly important to us.  They are members of our family.  They are part of our dog breeding business, The Haven Kennels. Malibu is my personal mobility service dog, and obedience competition dog.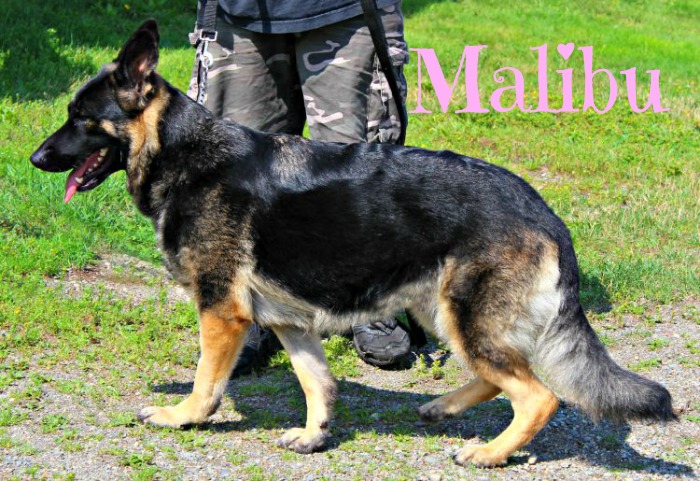 Gemma is a tracking competition dog and is trained for wilderness search and rescue. She's fast, agile, a little headstrong with a mind of her own, and on the move with her nose to the ground most of the time.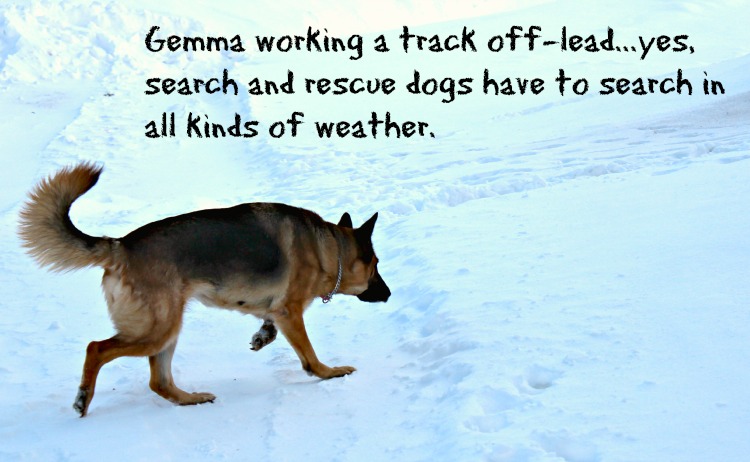 Gemma's training and search work puts her in pretty rough areas and it is hard to keep up with her when she is on the move following a track. We're always worrying that she is going to get so involved in her tracking that she will get out of range of our voice.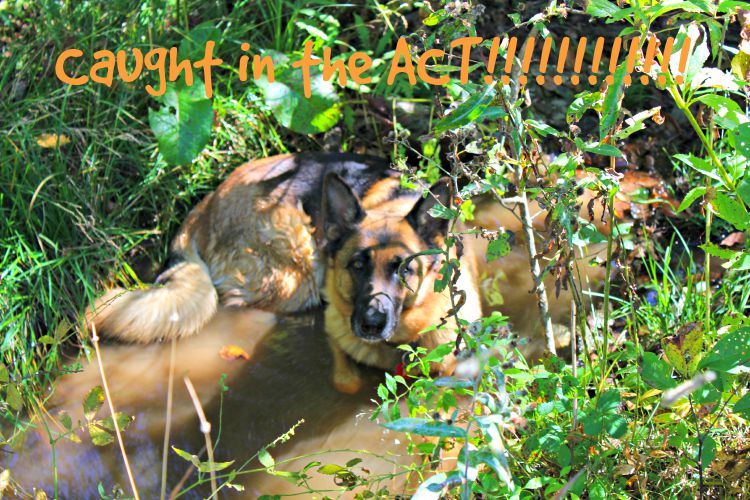 The Relief of being able to check when you're not there!
About a year ago I noticed an article on using Pet Collar GPS technology to track a dog's movement.  The more I looked into GPS dog monitoring and the GPS Dog Collar, the more I realized that this would be the perfect device to help me keep track of the "girls".  I was all set to order but the company that was offering the system wasn't going to have them available for 6 months. And in addition to the initial purchase of the device to attach to my dog's collar, there was going to be a monthly subscription fee that would be over $100/year for each dog. Yikes! That was going to be a sizeable investment of about $400 for the first year of covering the dogs and then $200/year after that. I mean its worth it for the safety and well being of my dogs but it wasn't available when I wanted it.  I put the whole idea on the "back burner" and had pretty much forgot about it. Then I heard about a new system in a discussion group on The BlogPaws Community – the Nuzzle Collar.  Different brand, yet it would do all the things that the first GPS device I found would do, and the big plus was NO MONTHLY SUBSCRIPTION!
The Nuzzle GPS Collar is going to work out perfect for me. I'll be able to check on the "girls" from my Iphone with the Dog GPS Tracker App and see where they are from any location. If I'm on the road, I can be sure they are safe at home in their kennel crates. When they are outside in all kinds of weather, it's waterproof – for me that's huge! You saw Gemma lounging in the brook in the picture above. In her search and rescue training and work, she goes through brooks, swamps, and snow so I never know what it will come in contact with.  And recharging the collar is super easy.  You just pop out the battery from the collar and put it in the charger.  There's no need to take the collar off the dog and Nuzzle provides a second battery so your never left uncharged.  After all, you never know when your dog might go AWOL so not having a lapse in the protection of the GPS Tracker Collar while a battery is charging is great.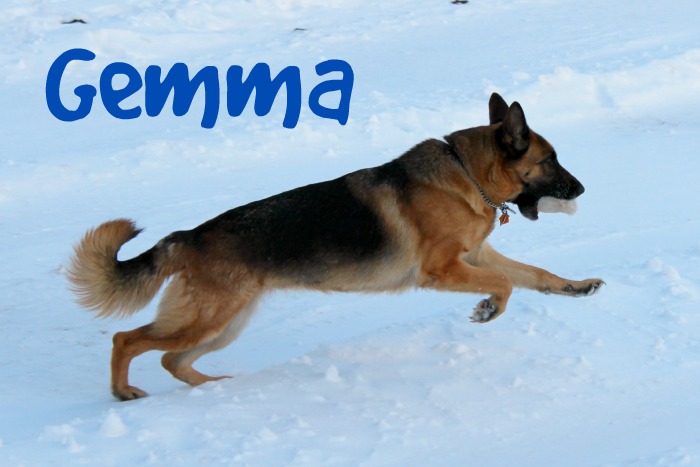 One feature of the collar that I really like is  Geo Fencing.  I can set up virtual boundaries for our property on my smartphone and when the girls go outside the boundaries, I will get an immediate alert.  Impact detection is another feature that I like and will be very helpful with Gemma.  If Gemma ever takes a tumble off some high obstacle while searching I will get an immediate alert.  And this collar monitors the temperature so our dogs won't be out in the cold with a chance of hypothermia.  We have nights when the temperature goes down to -30F, so I watch my girls carefully when they take their evening potty break.  This makes it so much easier. And the "Tracker" portion can be detached from the collar and used in other ways.  We have a family member who has Alzheimer's and I am thinking of getting one for him so that he doesn't get confused and lost.
This is going to be great for the dogs and if it works out well with them, I'll be heading back to Indiegogo Nuzzle collar to order two more for Chuckles and CJ, our 2 cats. Be sure to go to @HelloNuzzle on Twitter and give them a follow so you can be updated on all things new with Nuzzle.