An all-time favorite ……  my favorite deviled eggs recipe!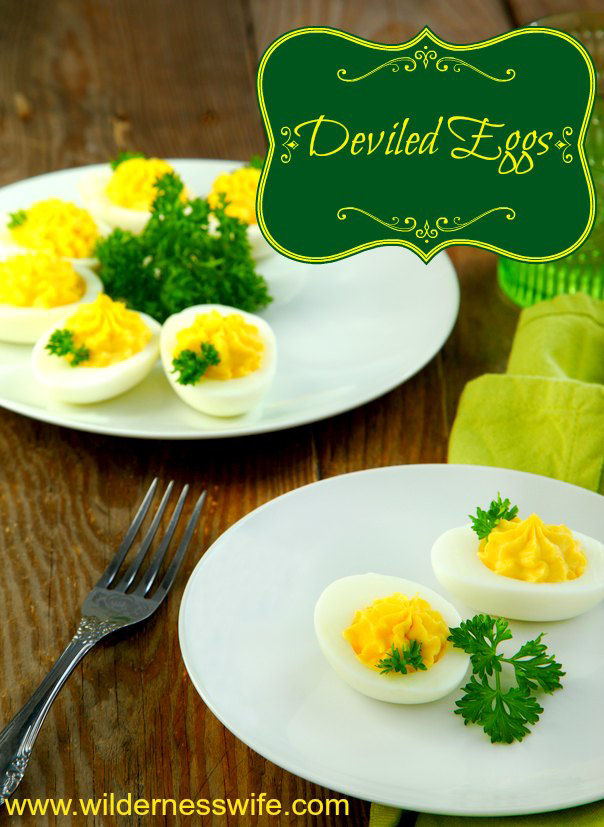 This deviled eggs recipe is a favorite of mine.  It was my Nana's but it is timeless. We have our own free ranging flock of buff orpington chickens that provide us with a lot of beautiful eggs.
When the surplus builds up I have to use them up so I make pickled eggs, deviled eggs, quiche, omelets, and more.  Needless to say over the years I have perfected a lot of egg recipes.  Having our own flock of chickens is great.  You can't imagine the difference in the egg quality unless you see it.  Check out this comparison picture below.
It's hard not to have success with any egg recipe with gorgeous eggs like these! Having your own backyard flock is worth the effort and I highly recommend the buff orpington as a breed.  They are the Golden Retrievers of the chicken world – friendly, happy, and very adaptable to the cold weather we have here. If you would like to read more about our flock, just click this link.