Yikes, you're a blogger! What do you do now? You learn how to blog
This article is the 3rd in a series on starting a blog the right way.  If you have not been following the series, it is best to start at the beginning with "How To Blog Basics – 1 .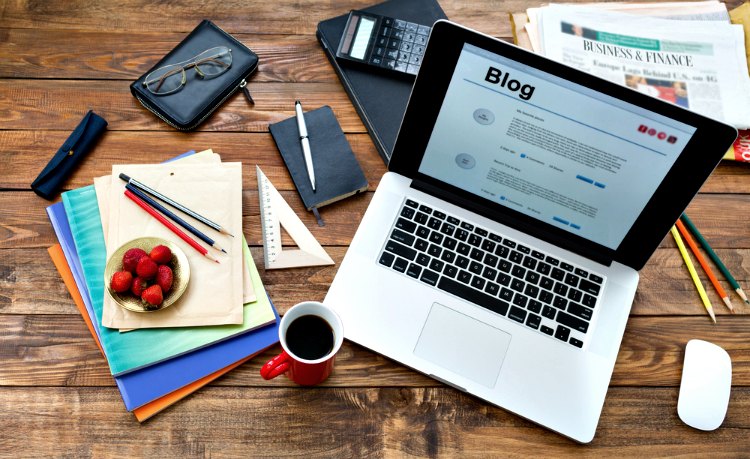 The next step in your "how to blog" journey is setting up the physical blog – getting it organized and functional. You had to decide on a WordPress "theme" when Bluehost installed WordPress but you can change that theme at any time. Themes provide the initial coding for the general structure of the blog, both its appearance and functionality.  There are lots of themes for WordPress out there in the blogosphere.  Some are free and some you have to purchase.  Unlike blogging platforms, themes, in most cases, are easy to change if you discover one you like better down the line.  There are free themes that come with WordPress.  I started out using the free variation of "Weaver" and then upgraded as time went on to the paid Weaver version. Now that my blog is quite sizable I converted to Studiopress Genesis framework which has sub themes called "child" themes..  The current "child" theme I am using is Magazine Pro.  Some themes are specialized to work better for photographers with a sort of gallery setting, some work better for a product sales blog in a catalog type format, and others work better for a magazine style blog. Because The Wilderness Wife is a lifestyle blog where I cover a variety of topics, I find the magazine style works best for me.  Start out with something very basic and free like Weaver until your blog fleshes out a bit to see where you are heading before you invest in purchasing a theme.  I used free Weaver for over a year. As you advance in your blogging, WordPress provides "plugins" that can modify your blog theme and add numerous special features but in the beginning stick to the basics.  Too many plugins will slow your blog's loading into a browser so you will want to choose carefully after you have some experience with your blog theme. Blog loading speed becomes important in search engine ranking, particularly with Google.

Click here to download The Genesis Guide for Absolute Beginners (PDF – 1.4 MB)
Once your theme is installed and you have looked around at what it provides, you need to decide how your blog is going to look and what structure it will have.  Decisions need to be made such as whether or not to have sidebars and how many. Sidebars are where you will place ads for monetization, widgets for text blocks, email list sign-ups, blog rolls, archive listings, etc.  Study other blogs in your niche to see what they provide and where they place the blog elements. Then make a list of the features you want for your blog. Take note of the parts of the blog – the header (which is all about branding), sidebars, footers, archives, and blogrolls.  You shouldn't copy another blogger's blog exactly but it is a good idea to see what others in your niche are doing. Pay particular attention to those who are successful in your genre to get a feel as to what that type of blog needs to function, be informative, and most importantly get followers.  This research will give you an idea of your audience's expectations and what information you need to include so it is worth the time investment. Don't consider it wasted time. You don't need to reinvent the wheel so rely on what has worked for those who came before you. If certain things appear to be working for other bloggers, do the same but be sure to put your own special touch on it.  The fastest path to success is following the path laid out by somebody that is already there and doing a good job at it. I wish that I had slowed down in the beginning and did more research.  Of course when I started blogging over 7 years ago, there wasn't as much information on blogging available. Now there are thousands of blogs, numerous online courses, podcasts, Facebook groups, and websites devoted to the subject of blogging.
A blog is different than a website.  The main difference is that the old style website was comprised of static pages linked by a menu and a blog's content is more chronological and dynamic.  That means that the pages of a typical website stay the same in appearance and content where as a blog is more fluid.  The home page of a website is always the same – same pictures, graphics, text and has a structured menu.  But the home page of a blog is dynamic, meaning it changes automatically every time you post.  Depending how your blog is laid out, the change can be a completely new page comprised of your most recent post or a collection of your most recent posts with the first few lines of the post and possibly a thumbnail photo (featured image) from the post.  I opt for the chronological listing with a thumbnail and a few lines of each post.  It gives a new visitor a quick look at the type of content I offer.  You only have seconds to grab their interest with that home page so don't bore them but instead intrigue them!
Next Step in How to Blog – Create a Title and Tagline!
You need to have a title and a tagline for your blog. In most web browsers, your Title and your tagline will appear at the very top of the screen.  It's not critically important to the function of your blog but you don't want it to look like you didn't bother to edit it. And it matters to something called SEO (Search Engine Optimization) which we will cover later. Attention to detail is a sign of professionalism.  Professionalism will instill a sense of trust in your blogging abilities with the visitor. That trust in turn will give visitors a reason to trust the opinions and information that you put on your blog and become regular readers.  Readers will put more faith in what you say in your content if your blog has a look and feel of a professional operation. The Title is not your url.  It needs to be readable, understandable text. Don't try to be overly creative or cute. The best choice is your blog name, plain and simple – mine is "The Wilderness Wife".  Next you'll want to create your tagline.  Keep that plain and simple also. Essentially it is your blog's one line "elevator pitch";  just a quick line that will tell the visitor the general content/theme of your blog. My blog is a lifestyle blog where I cover a variety of subjects – food, gardening, DIY, pets, my beautiful state of Maine, and how to blog.   My blog tagline is "Living, Cooking, Crafting in the North Maine Woods". That clearly tells people what my blog and I am all about.
Next Step in How to Blog – "The Header" – The Big Visual on your Blog
We need to stop right here and think about visual branding. You need to make some basic decisions about the visual appearance of your blog.  If you already have an established brick and mortar business that the blog will represent, carry over any themes and presence that you have already such as logo, signage, color scheme, etc.  If the blog is your new stand-alone business, take your time and think the visuals through very carefully. Study other blogs in your genre to see what they do. I find blogs with a somewhat clean but warm appearance the most likable.  Blogs that are overly colorful with hard to read fonts, packed with animations and music, are annoying and it only takes a few seconds for readers to move on to another blog.  People are there for information, not a sideshow. Also give careful thought to your branding as you will want to carry it on in your social media presence on platforms such as Pinterest, Facebook, Instagram, YouTube, Twitter and more.
The first thing you see on a blog is the header. It's right there at the top of the page.  For me it's the first thing I notice about the blog and that first impression really sets the tone for the blog.  If it's poorly done and cheesy looking, it gives me a negative feeling about the whole blog.  Often I don't go any further and move on to another blog.  Yes, it's a rush to judgment and in many ways unfair but if I don't get a professional, tasteful feeling right from the start, I make the assumption that content is going to be poorly done also. For a tech-related blog it needs to sleek, contemporary and clean with a high tech look.  For a food blog, it needs to be inviting and warm with a kitchen or food theme.  A lifestyle blog needs a header that reflects the subject matter covered such as health, the outdoors, sports. But whatever your niche, that header is part of your branding and one of the things that people will remember about your blog so make it memorable!  I tend to be a very visual person and when I think of a blog, I can picture that header in my mind first.  It's the one constant that is right there at the beginning every time I visit the blog.  Other things on that home page change but the header is a familiar face to returning visitors so make it a pleasant one.  If you don't feel you are good at graphics designing, hire some one more skilled.  You can go on Fiverr.com for a very cheap cheap rate and get a header that is professional looking.

The "About Me" page – let your reader know who you are
You will need an About Me page.  This is very important page for a blog and particularly for the beginning blogger.  It's the first opportunity you have to connect with the reader, and potential brands, on a personal level.  Tell them a little about yourself, your family, your life experience, your kids, your pets; anything that you think will draw them in and make them want to know you better as a person and become part of your story.  Make it conversational and fun, like you're chatting with a friend over a cup of coffee.  Include lots of pictures to hold their interest. We live in a very visual age. Tons of text looks overwhelming but if bright, fun pictures are interspersed amongst it makes it a whole lot more enjoyable to the reader. Don't make it dry and biographical.  It's not a resume for a job! It doesn't have to include every detail of your life but include the things that make you interesting as a person. A note of caution – although you want to become friends with your reader, not all readers are as kind and friendly as we would hope.  This is a complicated world and there a lot of troubled people out there in cyber space.  Before you expose too much of yourself or your children to the outside world, give some real thought to your comfort level and your family's safety. Put very general information but don't include where you live, where your kids go to school, where you go to church, etc. More general info like the fact that you go to church, your kids are in elementary school is enough info.  Don't get too detailed!
A cautionary note here, and I speak from experience on this one. If you are wanting to make a living at blogging, you must be easy to contact by email. You want to put your email address on your "about me" page and on your "Contact" page (which we will be discussing next). But there are people and software that scan the internet looking for email addresses to gather into mailing lists that will send you tons of spam.  The problem is as an entrepreneur blogger you do not want to miss out on any opportunities because brands will be approaching you by email.  Here are a couple of solutions that a lot of bloggers use: rather than put your email address in the standard format  "[email protected]", display it as suzysnowflake at xyz dot com. Or you can create a graphic that registers as a photo that spam bots cannot read like below. I made the graphic in easy to read print with a transparent background.

The brands will get the info they need but the spam software looking for your address will not. It was one of my original naïve mistakes. I didn't realize  about spam bots gathering email addresses so I used to receive tons of spam everyday.  I finally changed my email address and have been more careful about the way I display it.  Some erroneous emails can be scanned out by anti-spam software but I don't want to be too tight in my settings as to lose any brand sponsorship opportunities that might be in my inbox.
The Contact page
This page is pretty simple to create.  Just give basic ways that readers and brands to contact you. If you have a brick and mortar store or business location that you want people to come to you can provide that information. If you work from home, you do not have to and probably should not put that information out there for the cyber-world to see.  Same thing with a telephone number – if you have a business number and want to receive calls that's one thing, but putting your cell or home number out into cyber space can get you a lot of unwanted attention.  I put my email in the format that I discussed in the "About me" section. If I want further contact with a person or a brand after screening their email, I will give them my number or a address if needed.
There you are – your blog has an established presence on the Internet.  Your next step should be to secure your social media platforms in the name of your blog. Secure as many as you think you will ever use.  You don't have to actively use them right now.  For instance, you may not be in to doing videos right now.  But a year from now when a brand approaches you about doing video, and you decide you would like to pursue videos because you found out you were good at them, wouldn't it be a bummer to find out someone else has a YouTube video channel with your blog's name.  Trust me, I have been there and  it is a definite bummer.
Our next session we will discuss the post – how to pick a topic, how to employ some simple SEO (search engine optimization) to make Google, Bing, and Yahoo happy, and some helpful posting hints.
Be sure to check out other blogging information posts and sign up for email newsletter in the sidebar to keep informed of new posts in this and other topics here on The Wilderness Wife Blog.