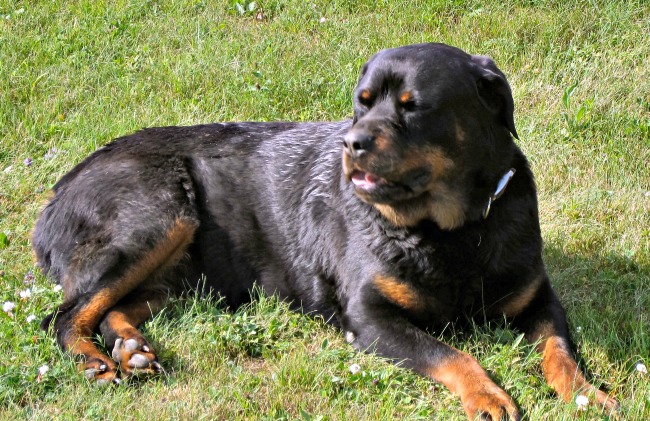 It's a sad time for the Thompson family…….
We're all in a very glum mood and have been since Thursday afternoon when our visit to the vet's office made us face a very difficult decision.  Our dear, sweet dog Spirit, age 11+, was diagnosed with advanced sarcoma resulting in liver failure.  We knew the outcome of the visit would most likely result euthanasia, but no matter how you logically prepare yourself, you are never prepared emotionally for the heartbreak.  Our pets are members of our family. We shower them with love and affection, and they return it ten-fold. Oh how I wish dogs and cats had a longer life span. Going through this loss so many times in your life is so emotionally draining.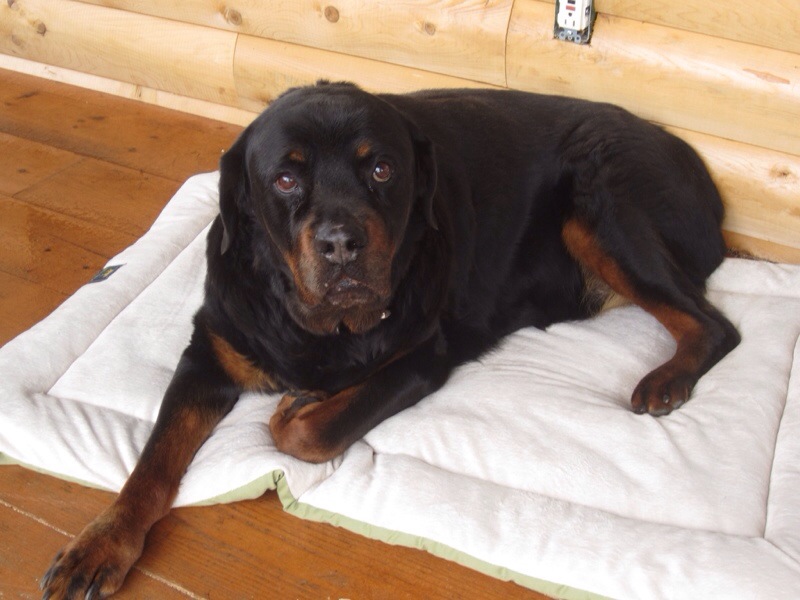 Although Spirit's breed is much maligned, and receives a lot of bad publicity, she was a wonderful example of what a true well-bred, well-trained, and well socialized Rottweiler can be. We allowed her the freedom to wander where she wanted on our 60 acres but she never left sight of the house.  She made it her job to be the guardian of our free range chickens and guinea fowl, keeping an watchful eye on them all day long.  She never barked when people came to visit but would only alert if there was a predator on the wind.  I never heard her growl at anyone, and she greeted everyone that came here by looking for a few pats, and then knowing her place, would quietly lie down for the rest of their visit. She was cuddly and loving with our two cats, CJ and Chuckles and Chuckles is such a silly, hyper cat that he can test the patience of any being.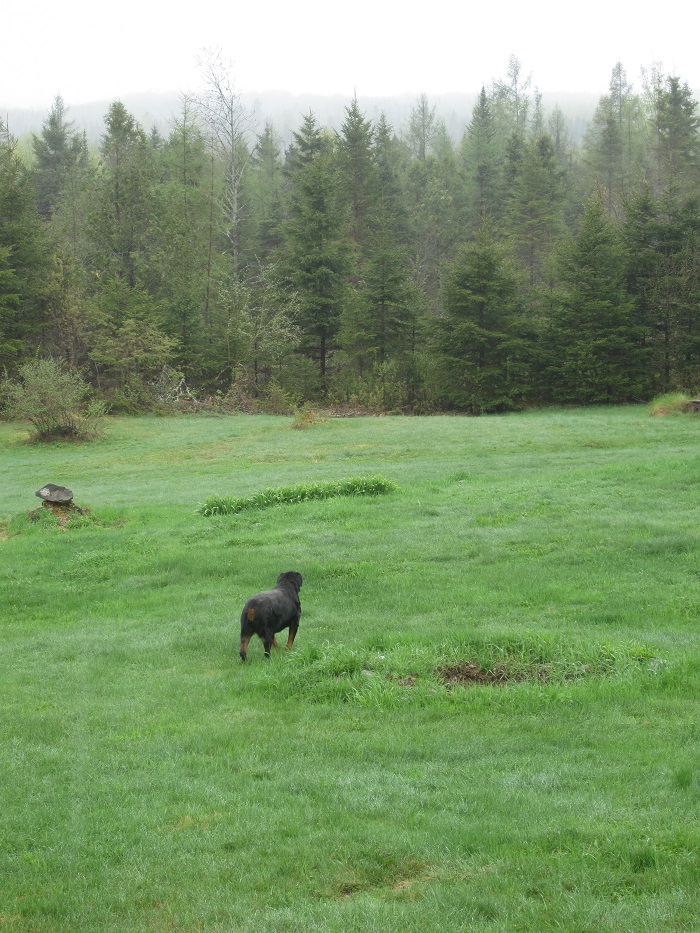 To replace her is an impossible mission, no more than we could replace one of the kids and for now, we will just spend some time reflecting on all the wonderful times we have had with her.  I have never been without a dog for very long, in my entire life, and when I commit to one it is forever.  As we heal from the loss, we will be watchful for a new canine partner to enter our lives and share the journey with us.
 But for now, rest in peace sweet Spirit!