These Slow Cooker Stuffed Cabbage Rolls are tasty and healthy!
Today I am making one of Bill's favorites – slow cooker stuffed cabbage rolls! This Slow Cooker Stuffed Cabbage Rolls recipe is absolutely delicious and makes cabbage, which can be an acquired taste, a lot more palatable for kids.  Let's face it…stuff something with hamburg and pour a some tomato sauce on it and most likely your kid will eat it!
Who knew that cabbage was so healthy?  OK, it's a veggie and ever since we were little kids our mom's were always telling us to eat our veggies because they were good for us. But recently I have become aware that cabbage is good for us in a number of ways.  I have seen articles saying that it is beneficial for a lot of maladies such as constipation, stomach ulcers, headaches, obesity, skin disorders, eczema, jaundice, rheumatism, arthritis, gout, heart disease, aging, and Alzheimer's disease. Now I'm not sure if all the hype is true and I don't want to accused of handing out false medical info but I do know that cabbage contains a lot of Vitamins C and K, beta-carotene, sulfur, iodine, potassium and  is a great source of fiber. So if we get our families to eat more cabbage it's a good thing.
I love living here in northern Maine.  Yes, it gets brutally cold in the winter but you can stay inside, huddled next to a warm woodstove and watch the snowflakes drift by. The aroma of the Stuffed Cabbage Rolls simmering in the slow cooker makes me feel warm inside.  And after Bill and Doug get done with the snow plowing (we are literally up to our eyeballs in snow with close to 6 ft. on the ground), they are going to love to sit down to a hearty meal like this.
Slow Cooker Stuffed Cabbage Roll Recipe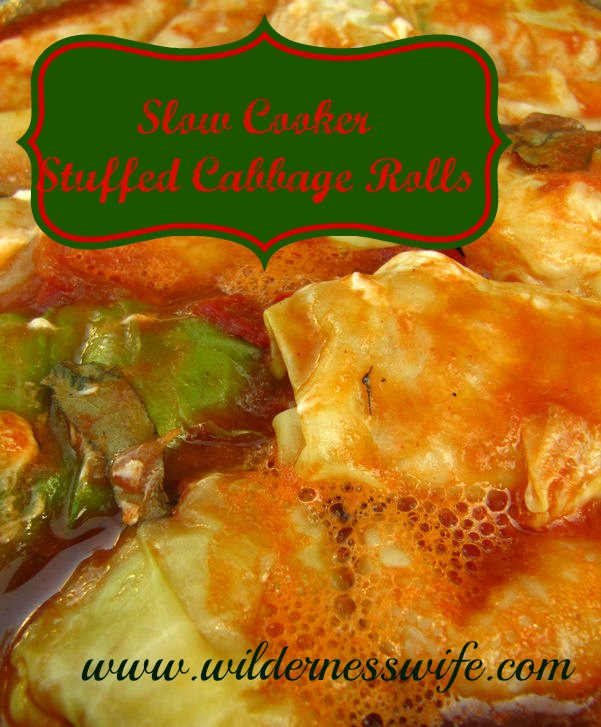 This is my favorite recipe for stuffed cabbage rolls.  These cabbage rolls come out of the slow cooker moist and juicy with lots of flavor. I like serving them with a side of noodles because the sauce is so yummy but they are really a meal in themselves.  You have meat, a veggie, and even a starch with the rice so this recipe can be a one dish meal or served with a small garden salad.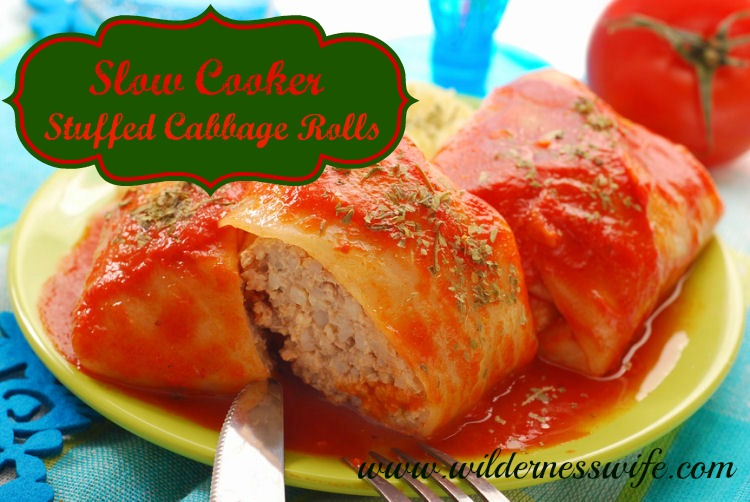 Print
Slow Cooker Stuffed Cabbage Roll Recipe – I'm Singin' The Hot Days Blues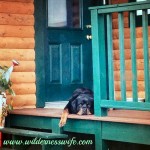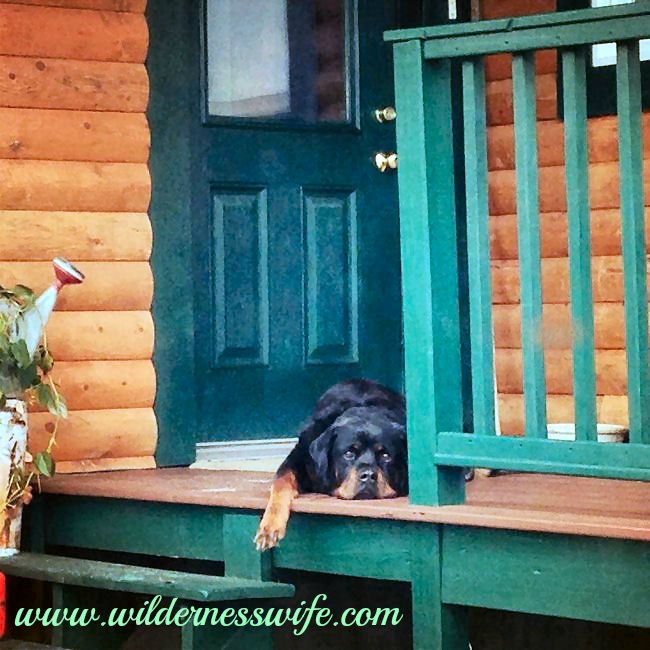 This is a great one dish meal, and you can use different ground meats tailored to your families preference.
Author:
Prep Time:

20 mins

Total Time:

20 mins

Yield:

6

1

x
Category:

Slow Cooker

Cuisine:

American
Scale
Ingredients
12

large cabbage leaves

1

lb. lean ground meat – I'm using pork but ground beef, lamb, turkey can all work just adjust the seasonings

1/2

c. cooked rice

1/2 tsp

. salt

1/2 tsp

. pepper

1/4 tsp

. leaf thyme

1/4 tsp

. nutmeg

1/4 tsp

. cinnamon

1

can (6 oz.) tomato paste

1/4

c. water
Instructions
Wash cabbage leaves.
Boil 4 cups of water.
Turn heat off and soak cabbage leaves for 5 minutes. This will wilt them and make them more workable.
Remove, drain, and cool.
Combine remaining ingredients except for tomato paste and water.
Place 2 tbsp. of the meat/rice mixture on each leaf and roll up firmly, tucking ends in as you roll.
Place in the crock pot with overlap side down, stacking them on each other if necessary.
Combine tomato paste and water and pour over the cabbage rolls.
Cover and cook on low for 6- 8 hours.
Do you love slow cooker dishes? We have lots of them here at The Wilderness Wife so check out these tasty ones –
Slow Cooker Mushroom Barley Soup
Slow Cooker Chicken Vegetable Soup
Slow Cooker Olive Garden Zuppa Toscana Soup
Still want more….just type "Slow Cooker" in the search engine in our menu bar and you'll get even more.  Here at the The Wilderness Wife we say "Low and slow is the way to go!"