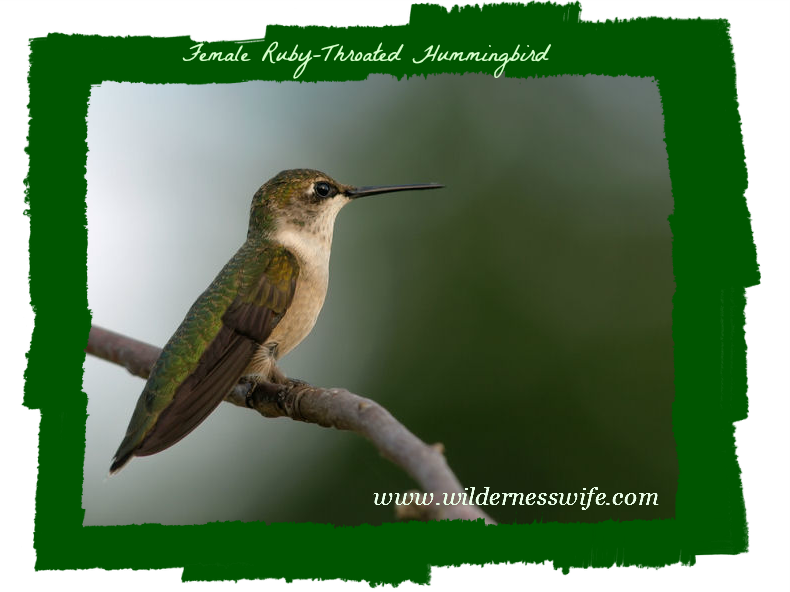 They're back…..the hummingbirds!
And they are hungry! I stepped out onto the back porch last Wednesday and I got dive bombed by a overzealous hummer! He came right at me and hovered about a foot away checking me out. I was wearing a bright red shirt and he must have thought I was a humungous flower loaded with nectar.  Sorry little birdy! I'm not that sweet.  We have had a cold, wet, late spring here in northern Maine and there aren't many flowers around yet so the little fellas are hungry and desperate.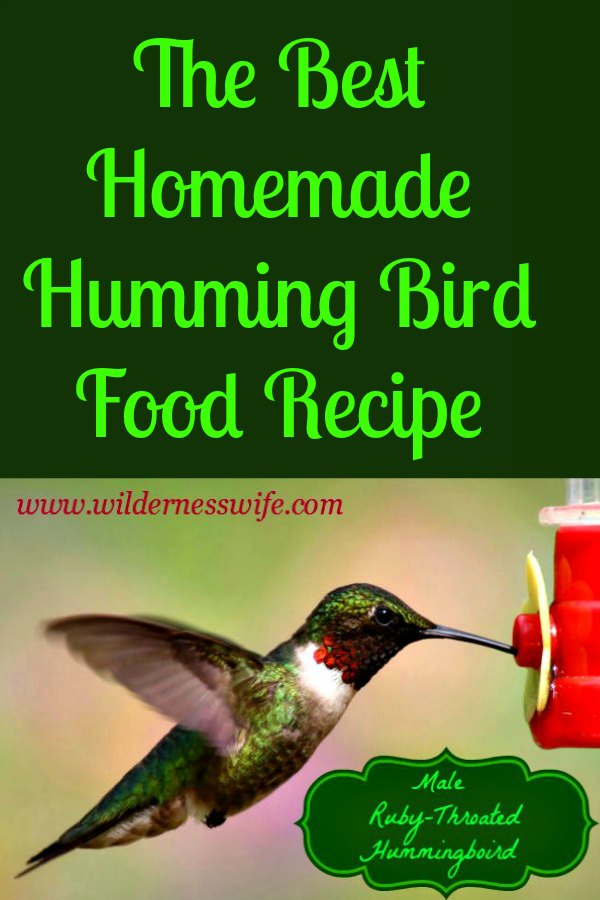 So it was time to get the hummingbird feeders out and give then a thorough cleaning.  I soak them in hot soapy water with a little bleach added to get rid of any bacteria or fungus from last year.  I clean them before I put them away but I just feel better if I do it again before I put them out for the new season.  I want to be a blessing to the little hummingbirds and not kill them with sloppy kindness.  Feeding hummingbirds is a responsibility.  You don't just put the feeders out and forget about them.  They must be watched, and maintained for the season.  Hummingbirds are very susceptible to fungal diseases, and the warm, syrupy food in their feeders is the perfect breeding ground for those deadly molds.  So the hummingbird food must be changed frequently and each time that you replace it, you must thoroughly clean the feeder.  It is better not to feed them at all if you are not going to be dependable and fastidious in your feeding efforts.  But those efforts will be rewarded as there is nothing more adorable than the little hummers as they hover over a feeder on a warm summer afternoon.  They are so tiny but the ones we have frequenting our feeders are very ferocious in protecting their territory and feeder.   I do marvel at the videos I see on YouTube like the one below that show 50+ hummingbirds all feeding together.  Our little guys chase each other all over the yard when there is more than one at the feeder at a time. I put out multiple feeders but they still fight over them.
Check out the video below that shows how you can actually feed a hummingbird from your hand.  Breathtaking!  I am going to try this one.  We have chickadees in the winter that will come and eat from your hand but I never thought of trying it with a hummingbird.
My recipe for hummingbird food is very simple and because there is red on my feeder I don't bother using food coloring.  I figure if it isn't good for kids it isn't good for the hummingbirds.
Print
Hummingbird Food Recipe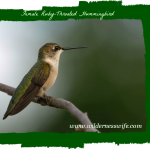 Our hummingbirds love there artificial nectar but we are sure to change it often in the warm summer months and keep our feeders fastidiously clean.
Author:
Prep Time:

5 mins

Total Time:

5 mins

Category:

Bird Food

Cuisine:

Maine Fine Dining - LOL
Scale
Ingredients
1

part sugar

4

parts water
Instructions
Boil in a pan on the stove until sugar dissolves and then allow to cool. Pour into clean feeder. Keep any leftovers in refrigerator for up to 7 days.